Here is my version of a headlight relay setup. I put this together in such a way that I could remove all of the new parts and plug the stock wiring back in without any repairs or modifications. I'll post the schematic over the weekend, in the meantime see
here
for the list of materials I used.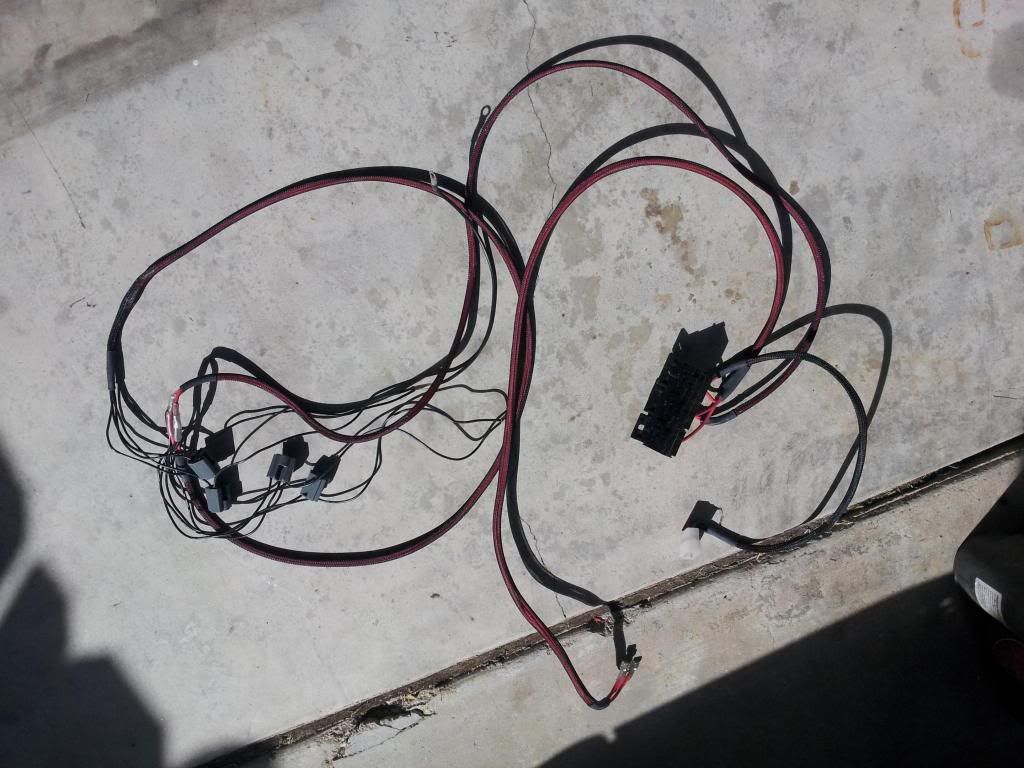 The improvement of the lighting is subjective without specialized equipment to measure the light output and adjustment, so I just go by voltage drop at the lights. With the relay setup installed, I observed 12.08 volts at the battery terminals and 11.92 volts at the low beam terminal of the driver's side outer lamp. With the stock setup, I observed 12.12 volts at the battery and 10.7 volts at the common terminal (ground terminal on the connector) of the driver's side outer lamp. It works well enough for me so I thought I'd share this with everyone. This replaces the Dapper Lighting projector kit I had on the car, only because I'm selling this car and saving the projectors for my other 510.
The key to this setup is the use of the Vintage Connections Non-Latching 6-pin connector. This allowed me to tap into the stock harness without cutting into a single wire. As you can see I even left the stock headlight relay in place. The second picture shows the required jumper wire to pass power back to 6-pin connector.
Once I had a way to use the stock harness I needed a power source. For this I pulled power directly from the battery and ran it through a 4-pin ATO fuse block. It wasn't the ideal way to spread power around, but I haven't had issues yet. A ziptie around the harness will prevent loosening problems if there are any.
From there I mounted my relay bases next to the stock fuse box and began to route my wiring.
Finally, I ran the wiring to each side of the car. The headlight connectors from Del City took care of each headlight assembly and all I had to do was join the wires together and close up the harness.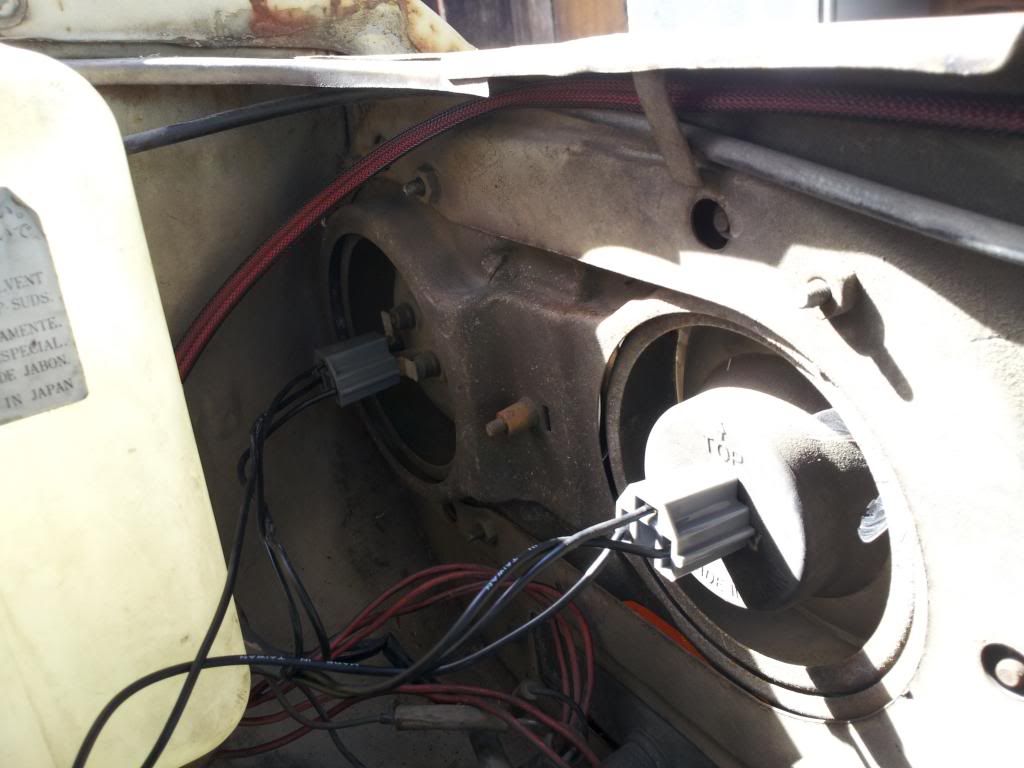 If you search by the part number, you will see that most of the items from Waytek have a minimum quantity. Some quick math puts this upgrade at $50 for everything you see here, minus the wire. You can easy cut $10 by not using the Nutserts, I like them because it makes the parts easily removable with a reliable fastener. You can also cut the cost further by not using the fancy braided loom, I just like the look. So, for about $30 (no Nutserts or braided loom), you'll get some increased headlight power.
If you want to try this upgrade but don't want to buy everything due to the minimum quantities from Waytek, shoot me a PM. I have everything in bulk already and will throw the parts in the mail for my cost+shipping.
Adam