Flipping a PL510 front X-member 101 – here's my old link, but it doesn't work anymore;
viewtopic.php?f=2&t=4051&start=0
So I'll post a photo step by step. Helping me in the welding department in these photos is my old friend, and past co-worker, Sean – a magician when it comes to welding;
This was Owen C's (The Big O – where did you go??) project. He happened to drop by our work one day when the boss wasn't there, and we didn't have anything on the go but cleaning the workshop. So when Owen asked if we could flip an X member - we did, in about an hour and a half if I remember correctly – this was back in about 2004 or 5, so things do get fuzzy with time.
Owen brought us this fairly clean and strait X-member;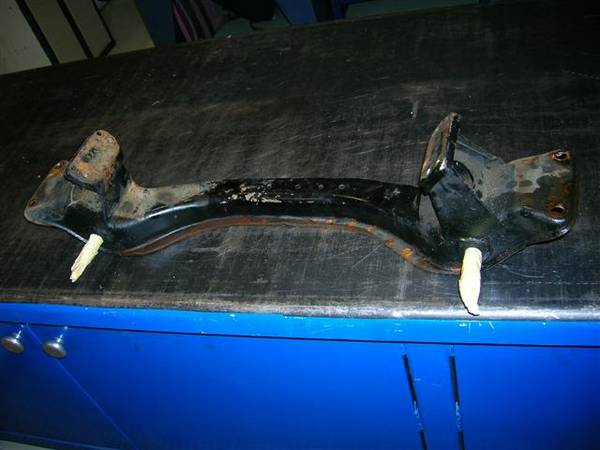 From here we knew we needed a jig – so we built one out of some scrap we had left over from building some work benches or shelves for the workshop;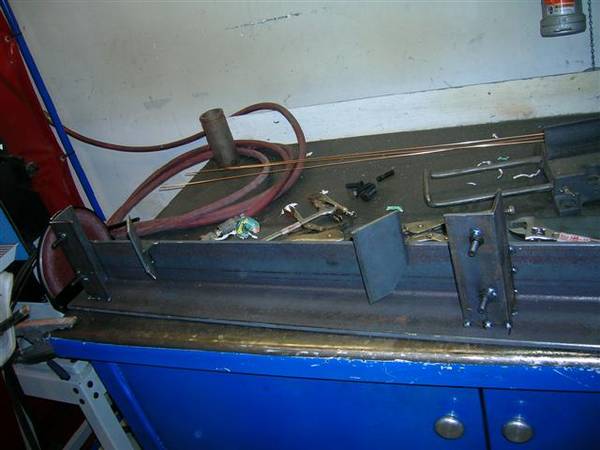 Jig done.
Since we are a turbo service shop, fab tooling is limited. But we did have large cut off wheels, which happened to fit in the table saw – so we put two and two together – the Miter helped keep the cuts square and parallel. Here I am me pushing the one side through the saw;
And Sean pushing the other side through;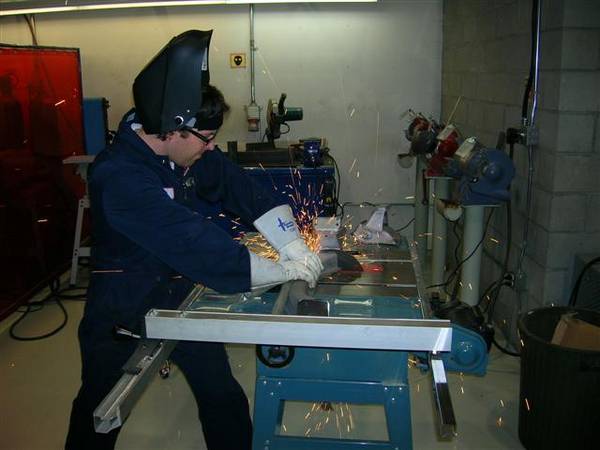 The two ends put in the jig;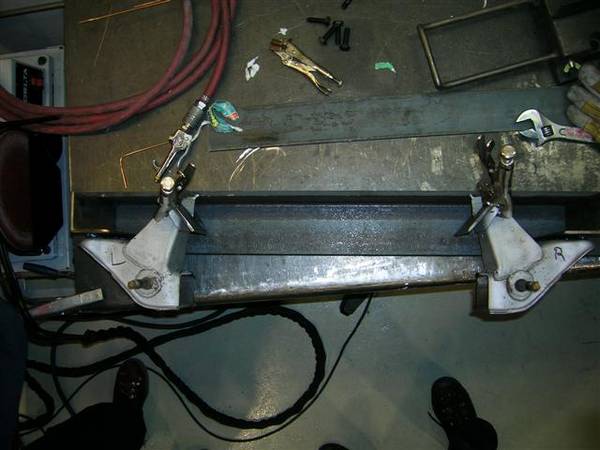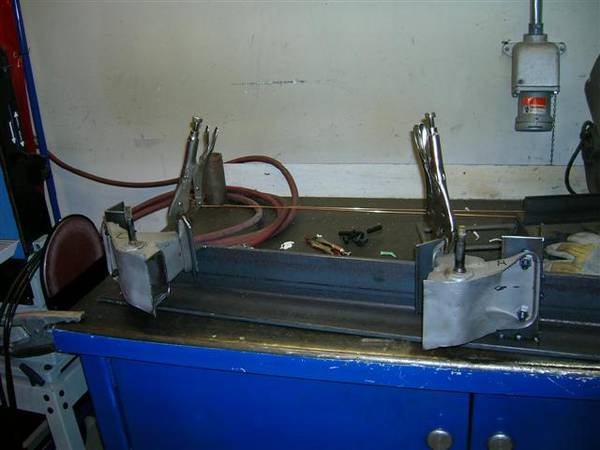 And then the center section put in place. Note the welding rods splitting the difference on both sides so that the weld would be of equal gap to fill. I have to admit – just after we tacked in the center section we both looked at the X member and said – is that the way it was, or is it the other way? Would that have been good if we had welded it back together the way it came in the shop – I laugh now, I may have cried then!
And then Sean did his magic trade. Even though we had sand blasted the X member, the oil, rust and crap on the inside kept bleeding though into Sean's weld, making his life a bit of a challenge.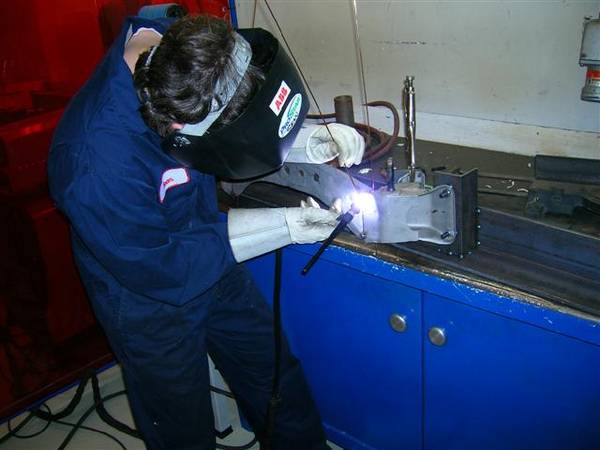 And the finished result;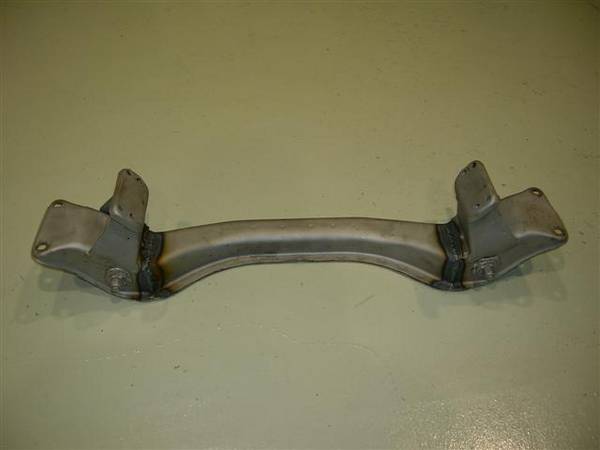 Sean wanted to add a couple strips for extra security – I didn't think it was necessary, but by the time I said that, Sean was already welding. So reinforced it was – it sure wasn't going to fail!
I have no idea what happened to this car (or Owen!!). I think I have the jig still – somewhere. I know I lent it out to some great guy who built an awesome 510 web site and I think I got it back… still fuzzy. The X member was destined to go into Noel's green 69 car that Owen had bought – I think it may have resurfaced last year here on the Realm in text, but I saw no photos.
So, I just thought this thread needed to be re-done and re-posted since so many guys want to do a front sump engine swap these days.
Byron (and Sean in his absence)