Looks pretty good I think, I will need to sort out the dented up fenders, and the doors are rusted in the bottoms, the drivers door has seen better days.
If your wondering why it sits a lil funny, whoever cut the springs in the front didn't account for how smashed up the pass side was.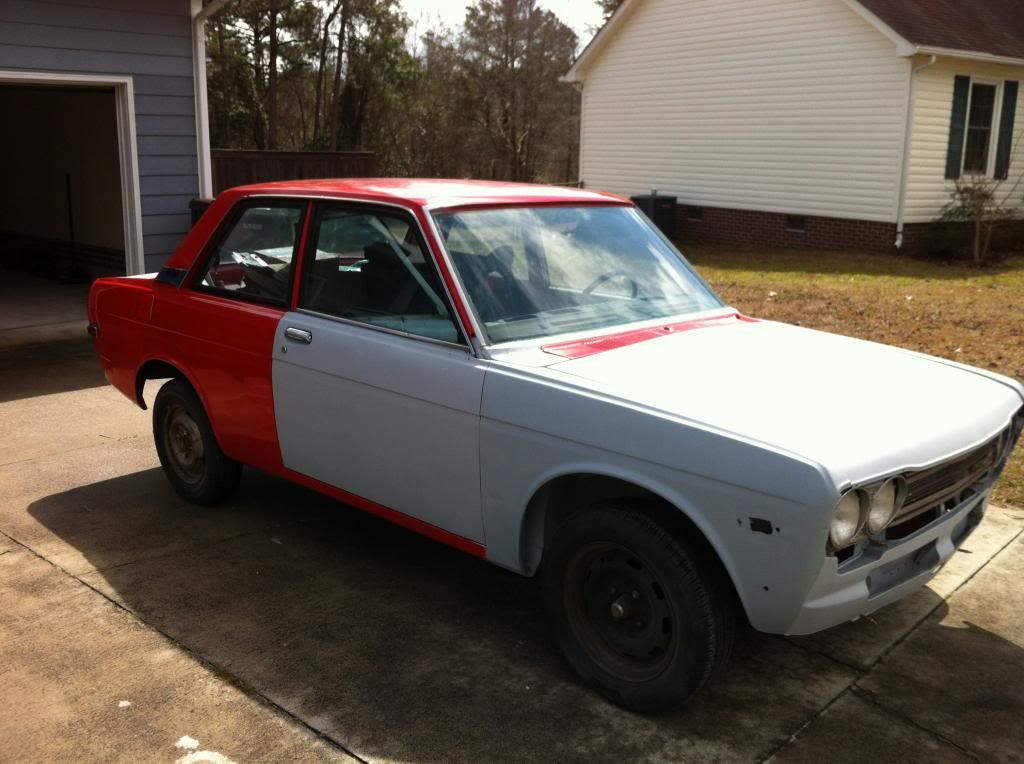 I also shaved the battery holder. I followed goichi1's guide, it went fine, but I kept burning through so it was challenging, I think because I was trying to make both sides of the weld smooth and it got too thin, lesson learned. I was using .023 wire and the pressure of argon/co2 at 20.