Today's progress: I got the enigne back in the car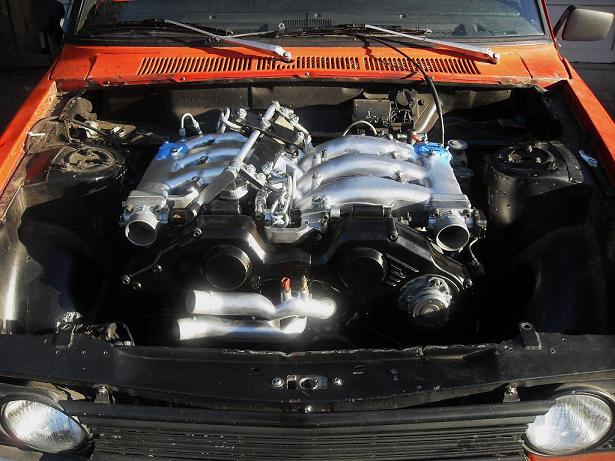 . There are a few intricacies about dropping in theengine/trans assembly, one of them is the Z32 trans has a remote shifter and the part that bolts to the trans tunnel needs to be supported and the transmission needs to be below it...I forgot about this little "feature" and the only remedy is to pull the engine/trans out enough to be able to move the other piece upward to support it.
While I don't have the pull the engine completely back out of the car, I do have to pull it off the motor mounts and bring it forward about 6in to do this work. While this sounds trivial, with this swap upon reassembly that is someimtes the most difficult to get past. Either way it is progress compared to last week.