Well me and Dave had so much fun building his yellow turbo car he decided to do another one. Which I agreed to help (I love datto projects!) So here are some pics of what has happened so far. I figured I better post his rig over here since it's L powered
Frank did the engine bay paint G did the outside I helped with wiring, headliner and stuff like that. Anyways here are the pics.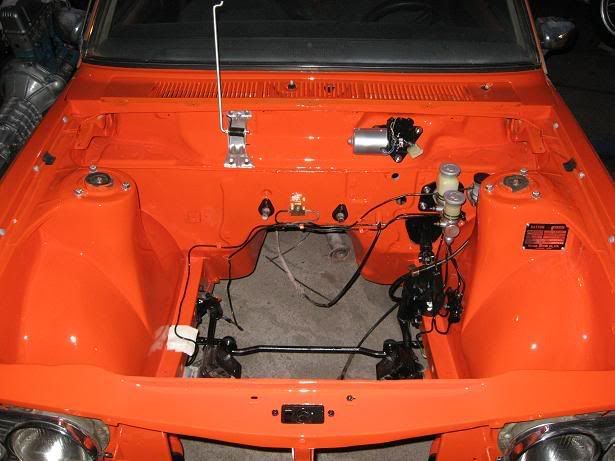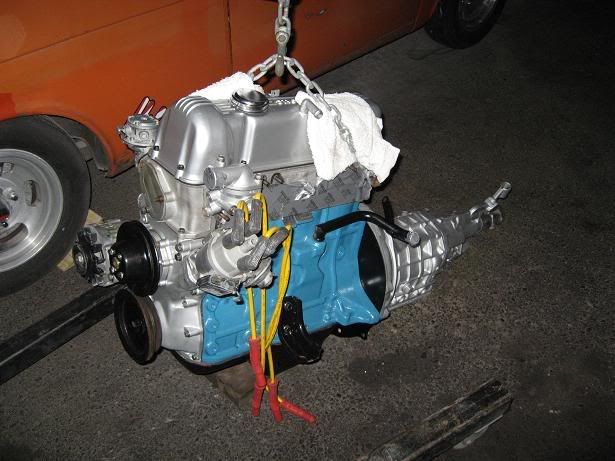 had to do the pearl rising sun hood.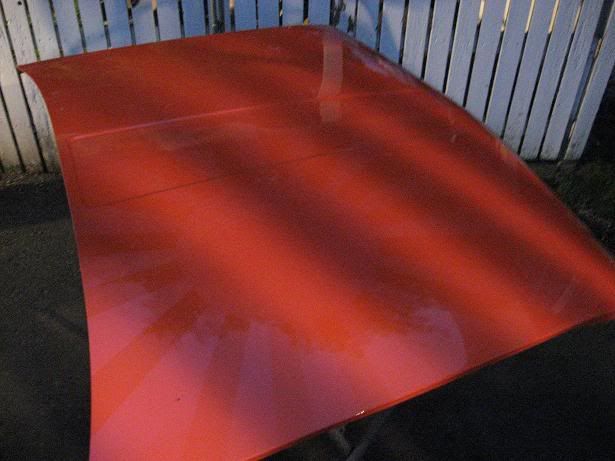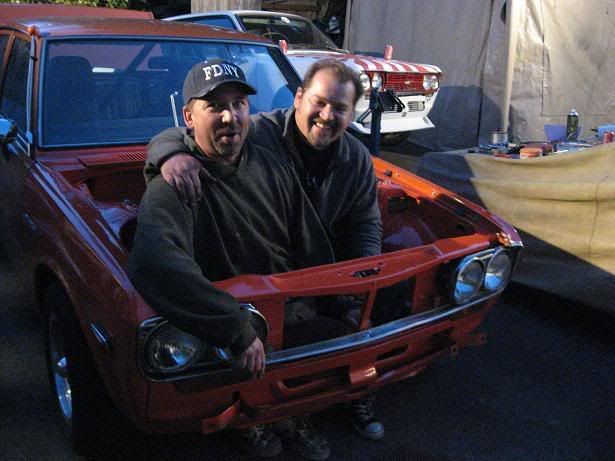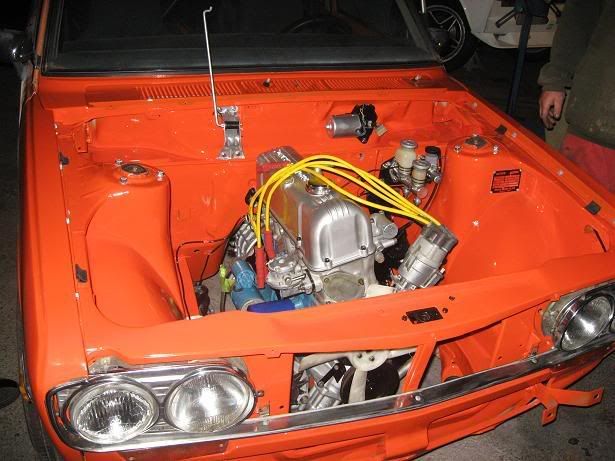 Some pics are old some aren't just figured I'd post them all.... I thought I started a thread on his car but maybe not, the search didn't yield an answers so here is a new thread either way
O and yes he drove the engine around carb'd for a while. The comp was so high it needed some race gas mixed in to not ping. Now that it's turbo'd it's defiantly going to need race fuel
haha