Big thanks to Byron and his father for helping bend the tubing the other night.
It went very well; we only had 2 "learning" bends. After that, we were able to pound through the rest of them relatively quickly. I had made up some plywood templates of what we wanted the bends to be so they were a real help.
I don't have any pics of the bent tubing yet but they'll be some pretty soon here.
Here is the jig with the bearing and bushing housings in place and the shock mount bolted up. The arrows on the plywood point to where the tubing will go. I hope I'll be able to cope with the coping!!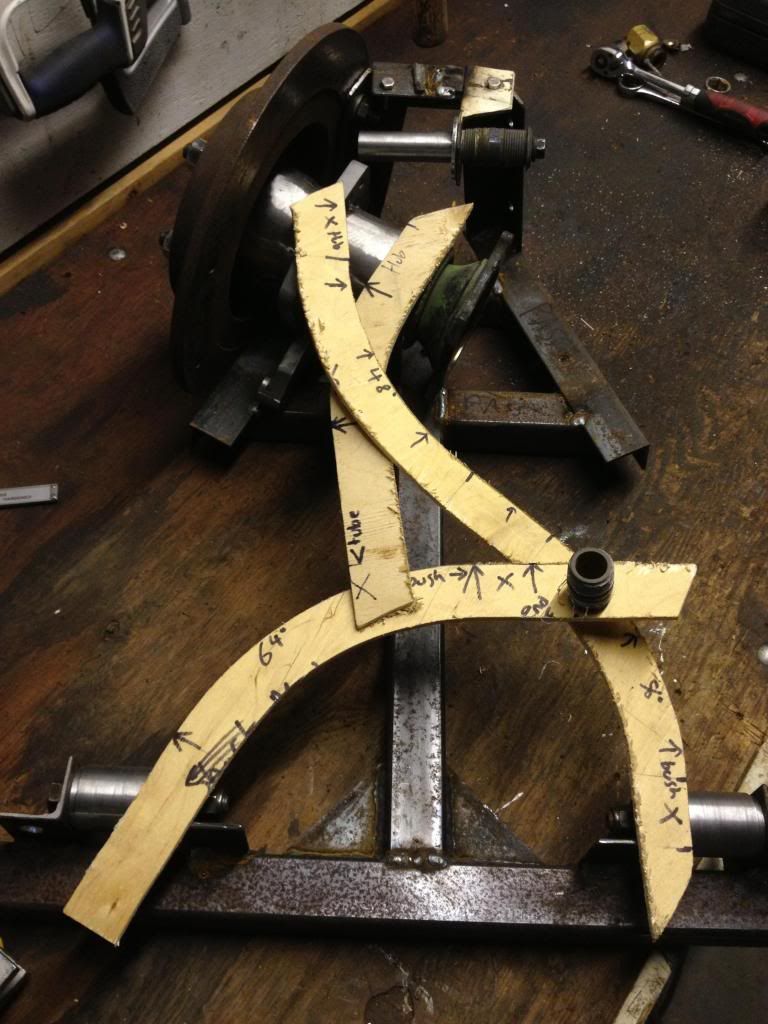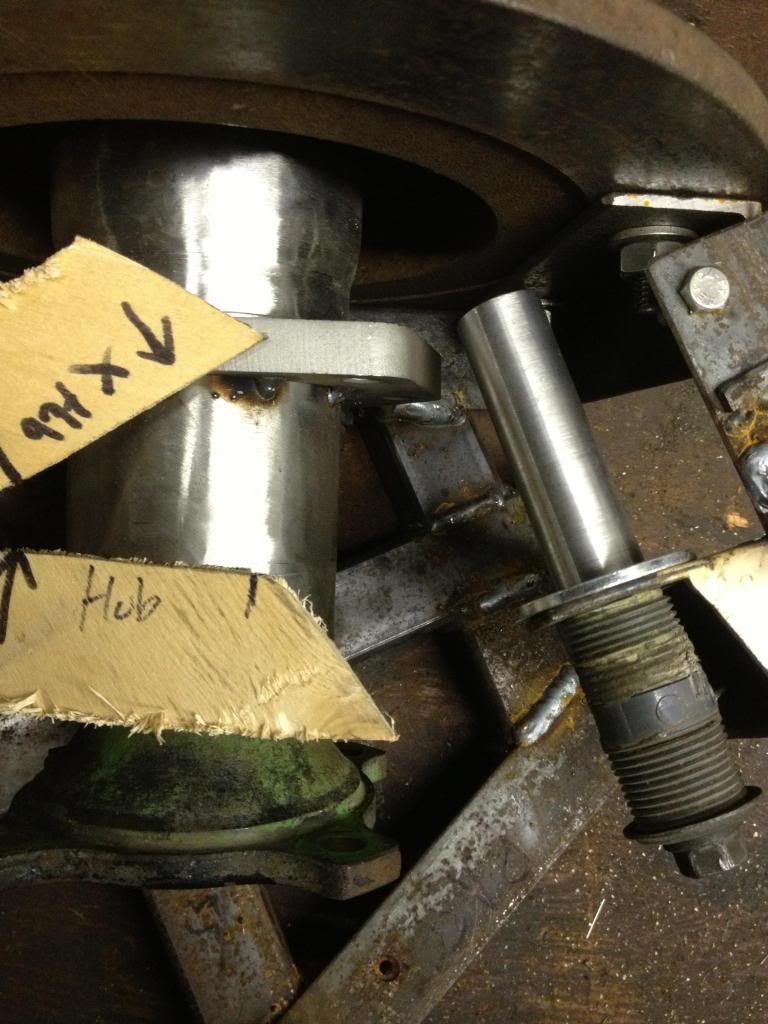 Finished powdercoating the rims this Saturday too! I promise this'll be the last picture of these guys!