Yesterday the car made its longest voyage--from Langley to Nakusp which is 600km.
All went well. No cooling issues. 5th gear and 65 mph up the snowshed hill and on the connector with stable temperatures.
A few pictures my gf took on our drive up
Fun fact of the day is that the car is a LOT quieter with the quarter windows closed. This was discovered about 10 minutes from our destination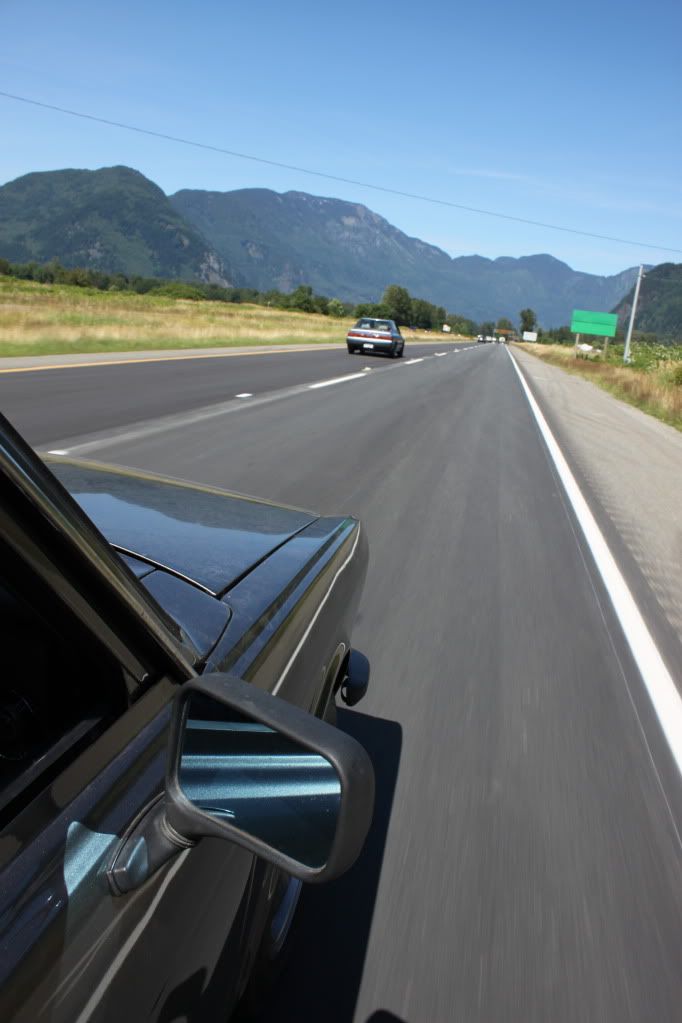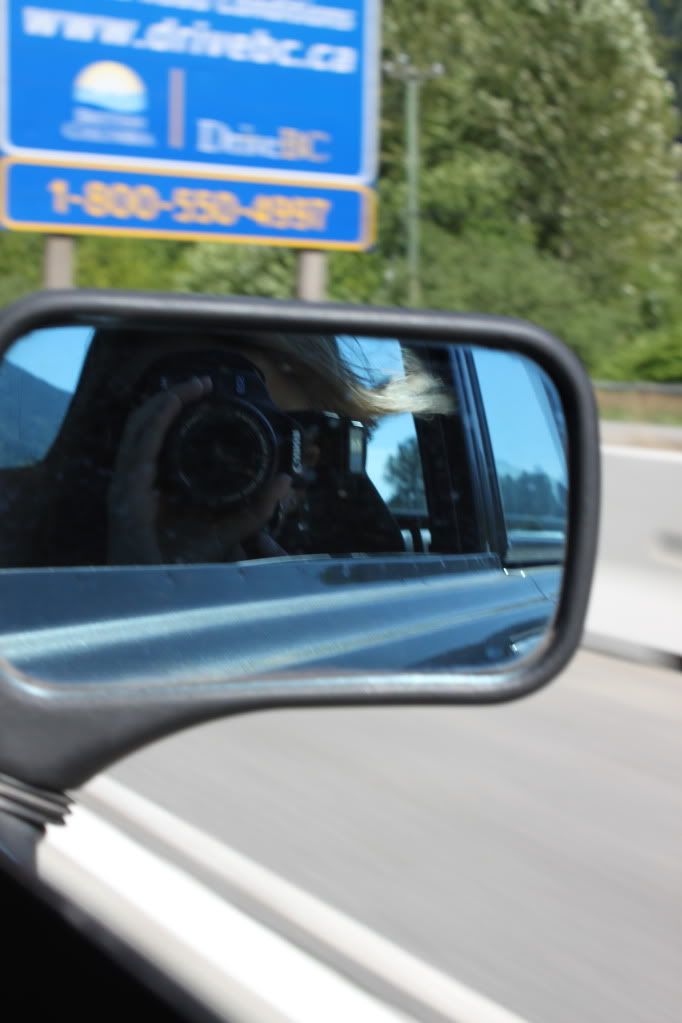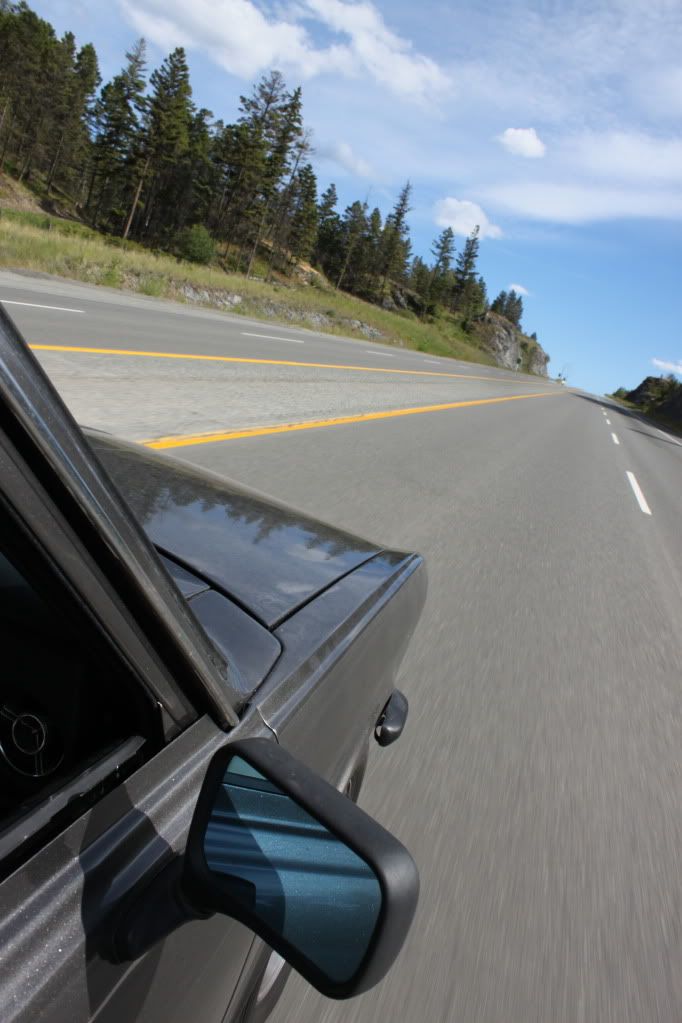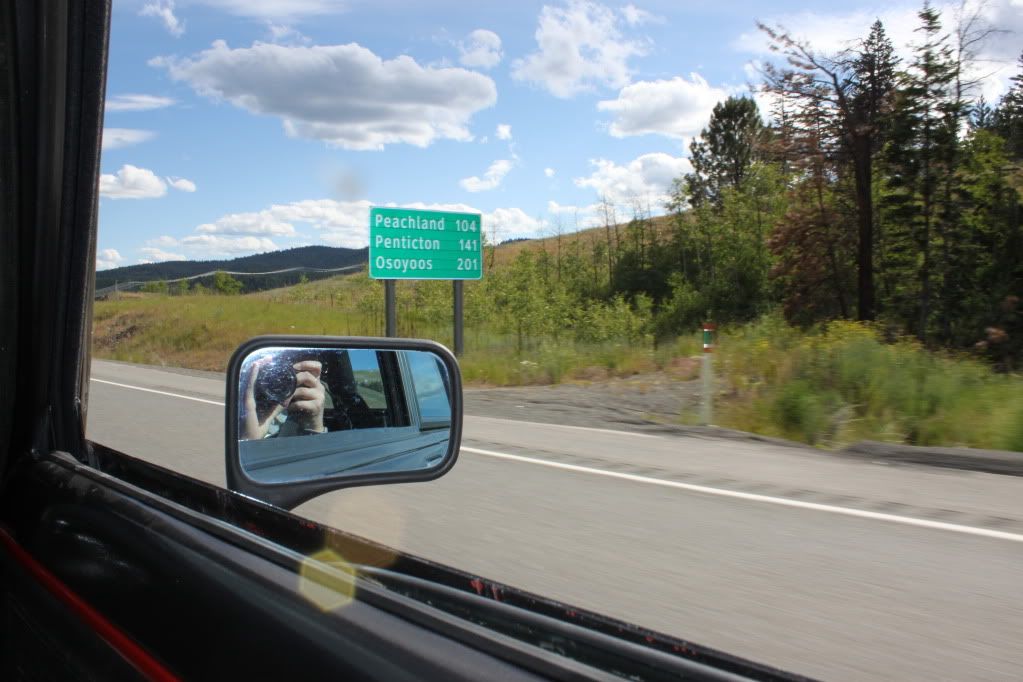 I've got a few pictures of the filler neck process but no finished ones yet. I don't feel like taking everything out of my trunk and then taking the gas tank panel off.
step 1: get a filler neck and cap from something that will work. I used a '92 mazda b2200 filler neck but I also looked at the neck on a ford ranger pickup and it looked workable as well. I'm sure there are better option too but I needed to get this done before the road trip.
step 2: clean up the filler neck. I used a zip cutter to remove the bracket and the vapor line elbow and also to remove the paint and shorten the neck.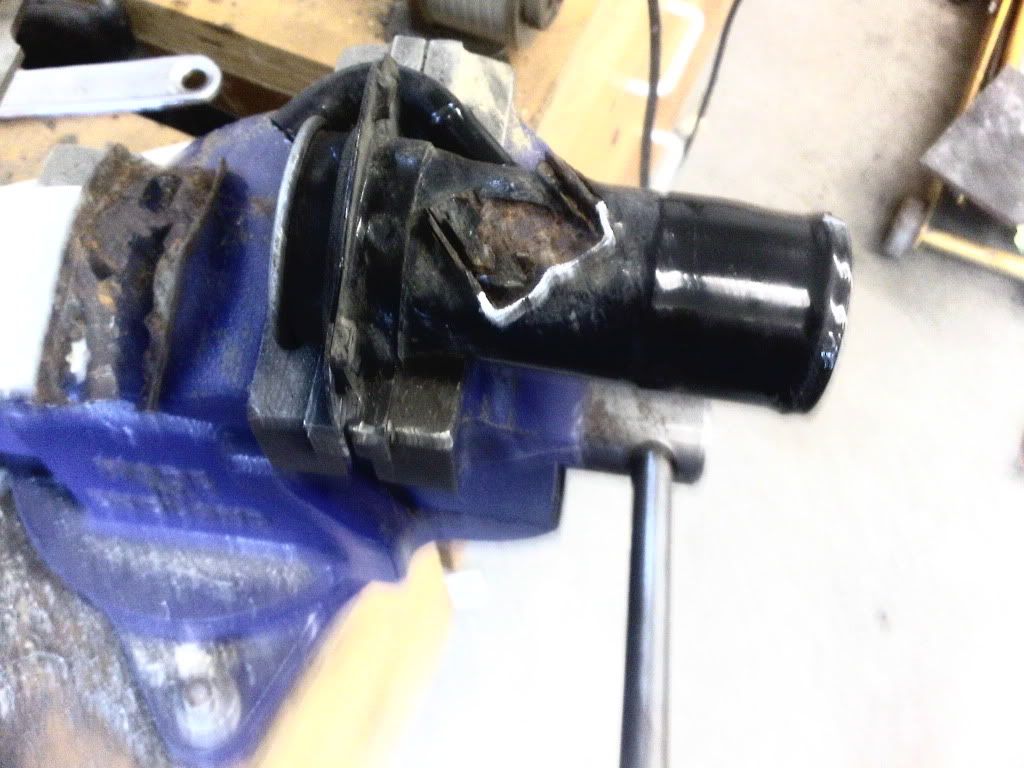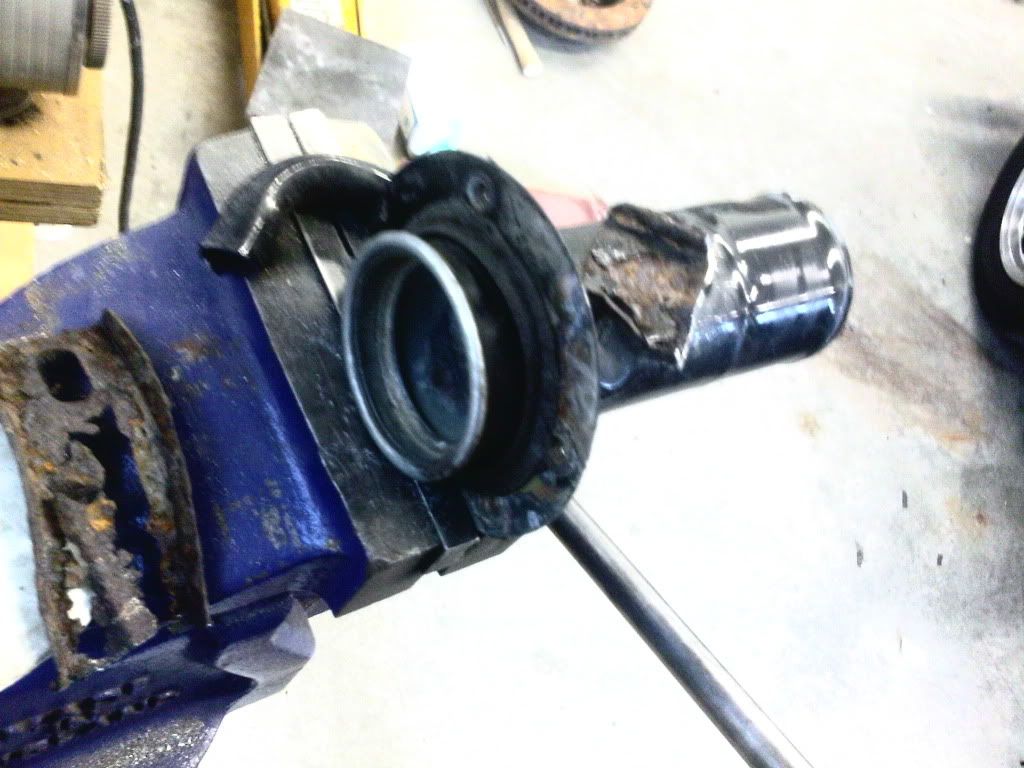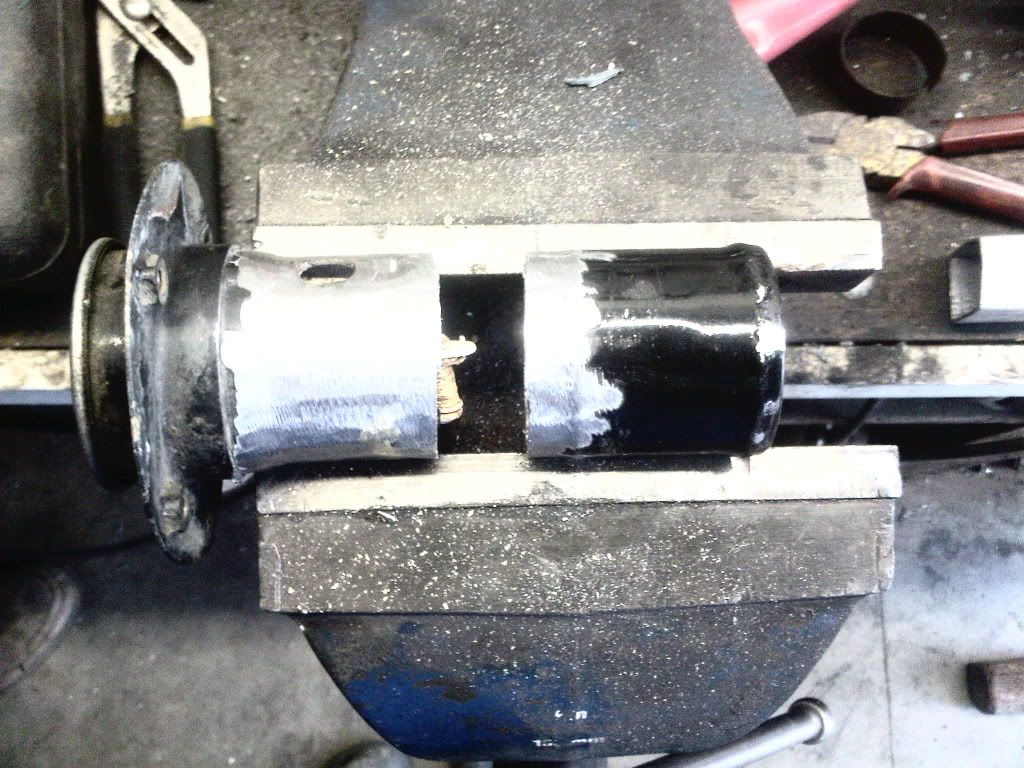 510 and mazda rings.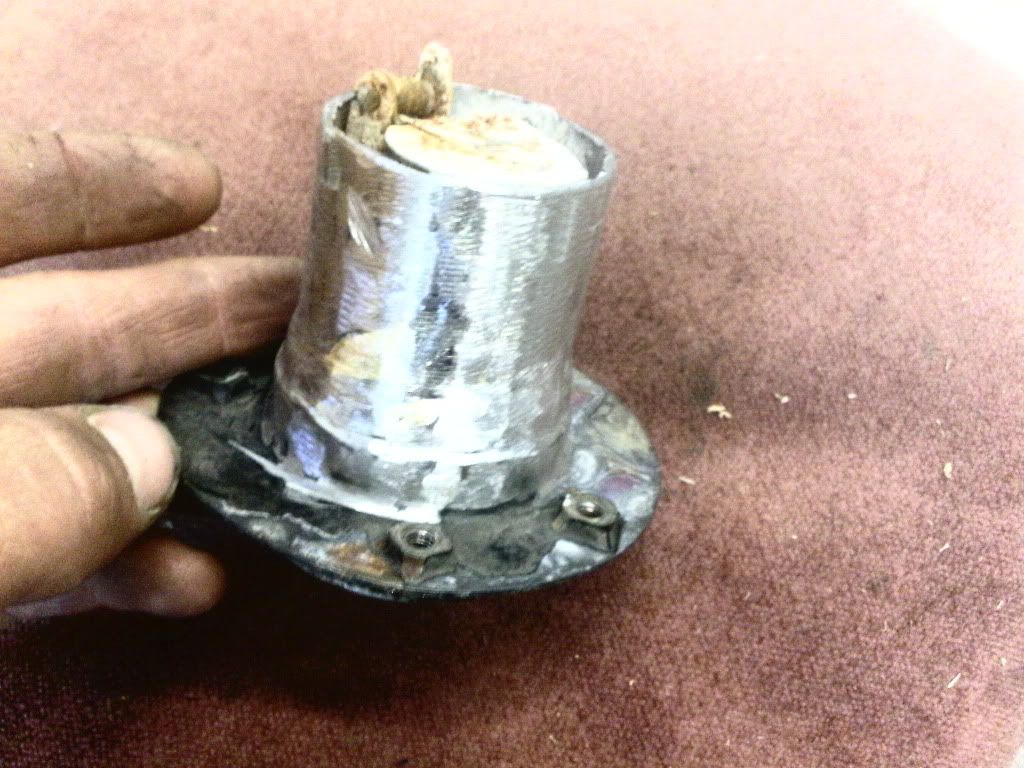 step 3: figure out how to mount it. I adapted the mazda neck to fit the 5 bolt pattern of the 510 filler neck so I didnt have to drill extra holes in my car.
I used a jig saw to cut out the center of the steel ring and a die grinder hog to clean it up afterwards.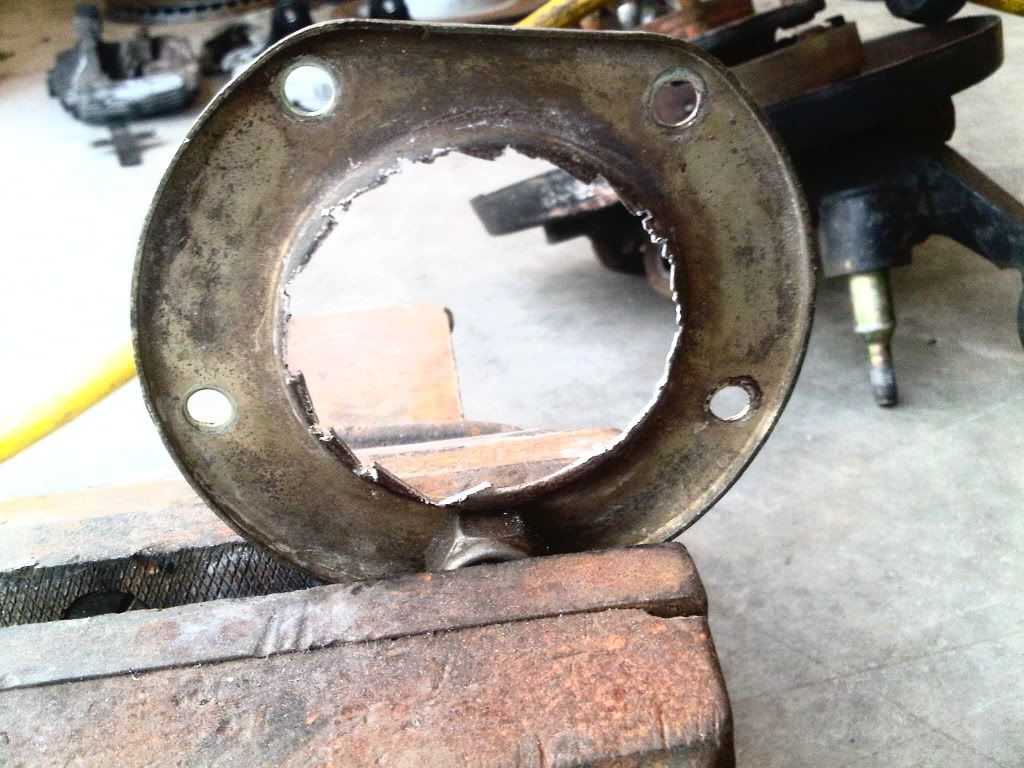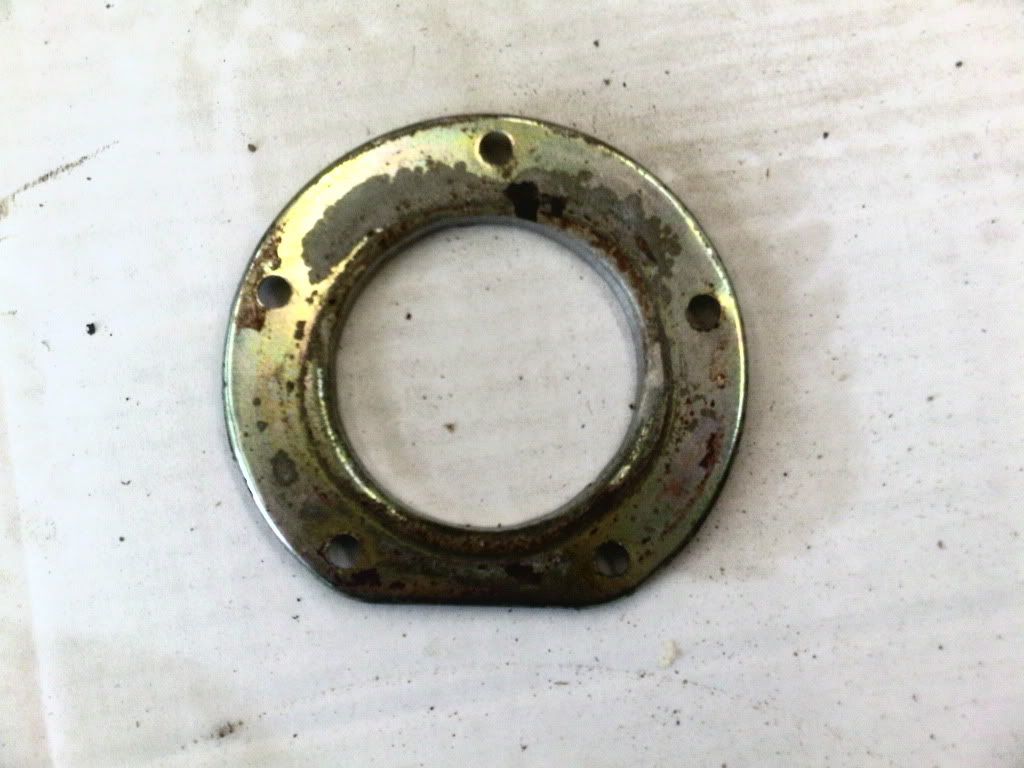 step 3: making the 510 filler neck fit the mazda one. We didn't have the right size pipe so my dad and I silver soldered 2 layers together.
Layer one after clean up on the belt sander.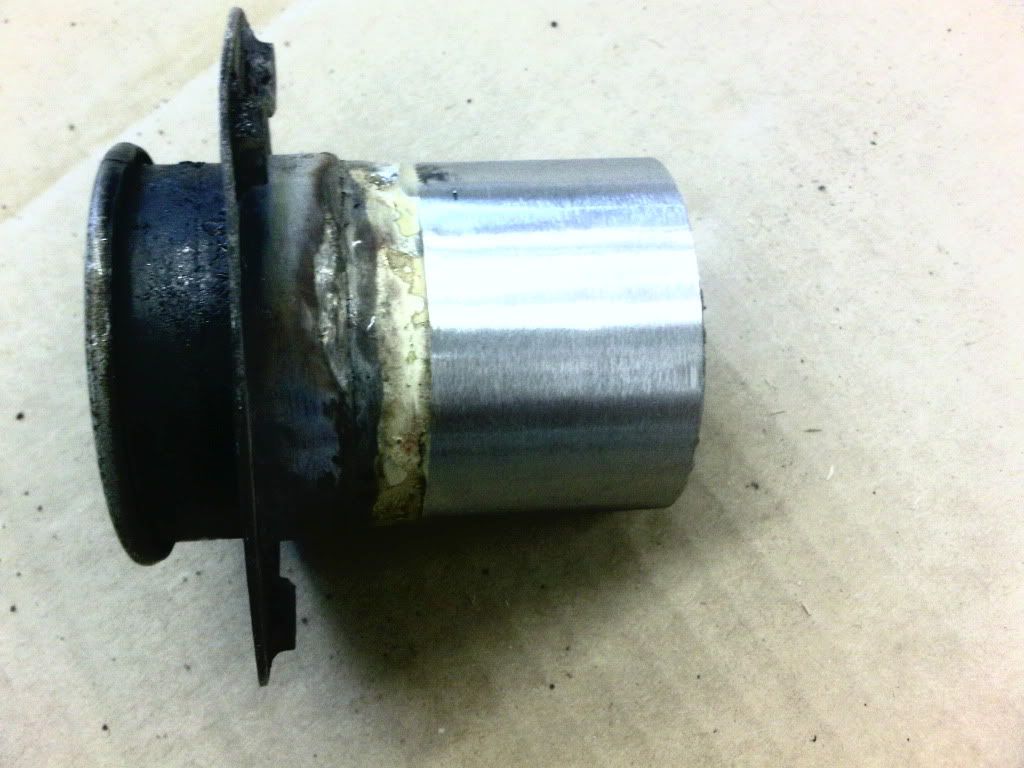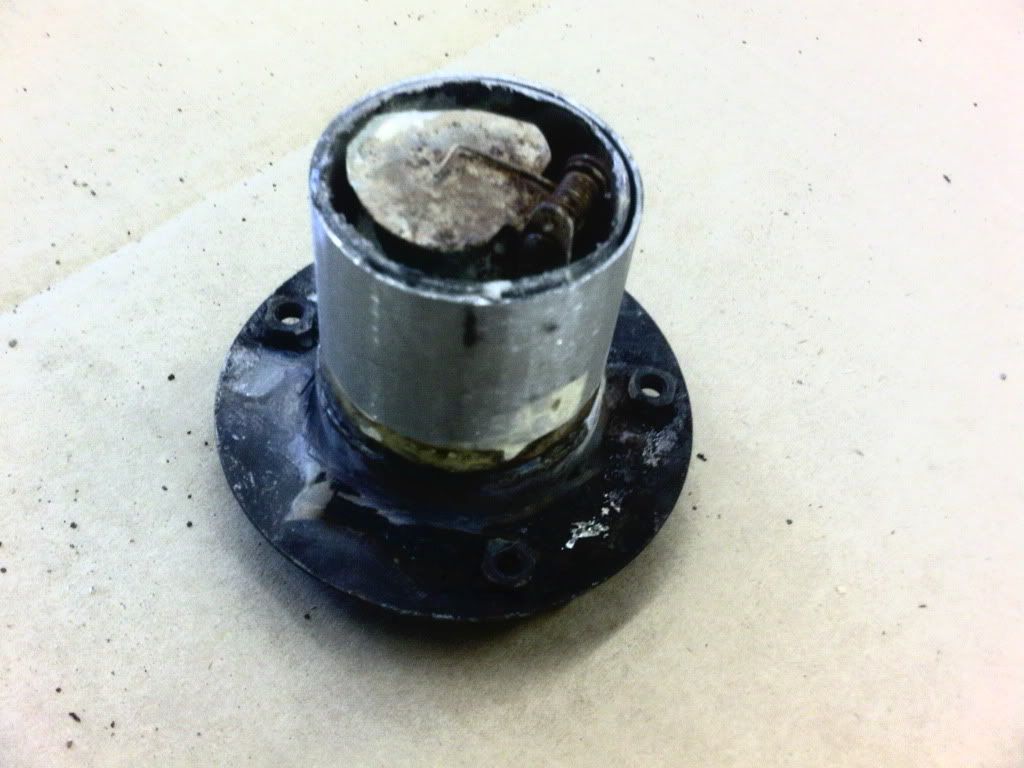 step 4: making the piece to join the split filler neck. Its 2 layers of pipe once again because we didn't have the right size and needed to get it done before the road trip.
Here's a picture of the joiner piece after clean up on the belt sander.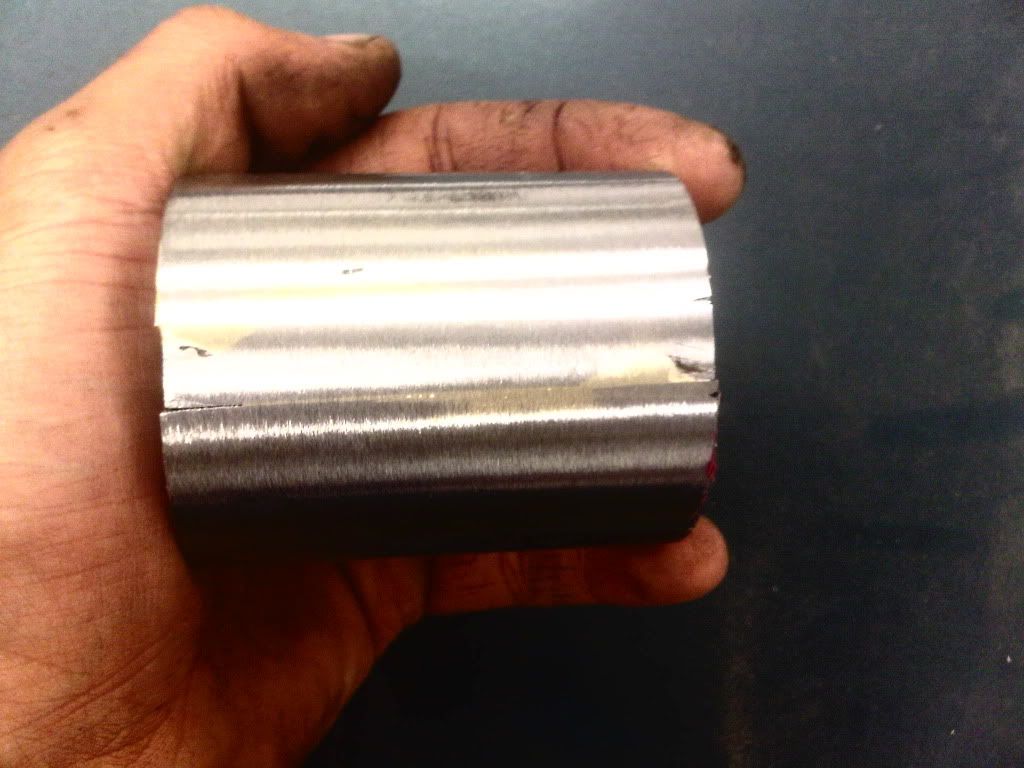 Step 5: make a gasket
for
the metal ring on the outside. (self explanatory)
Step 6: cut the filler neck and trim off the old flange. Hose clamp the hose together and bolt the mazda neck on and install the non leaky cap
I have no finished pictures as I'm on vacation and not taking apart my car ATM but I will put some up soon.
Ideally the nuts would be brazed onto the mazda neck but that hasn't happened yet.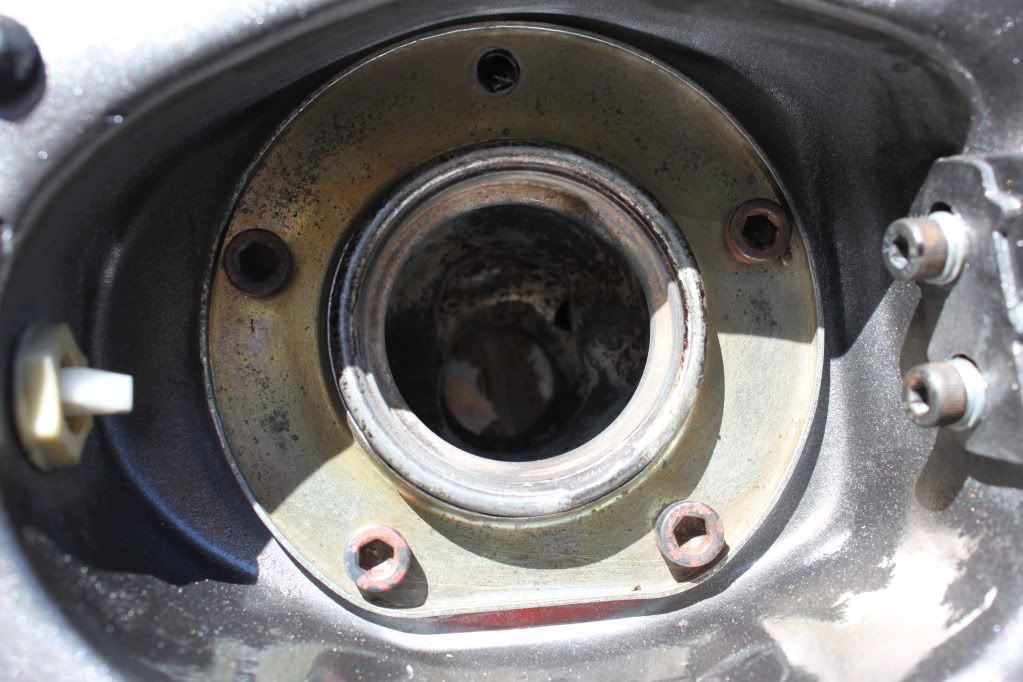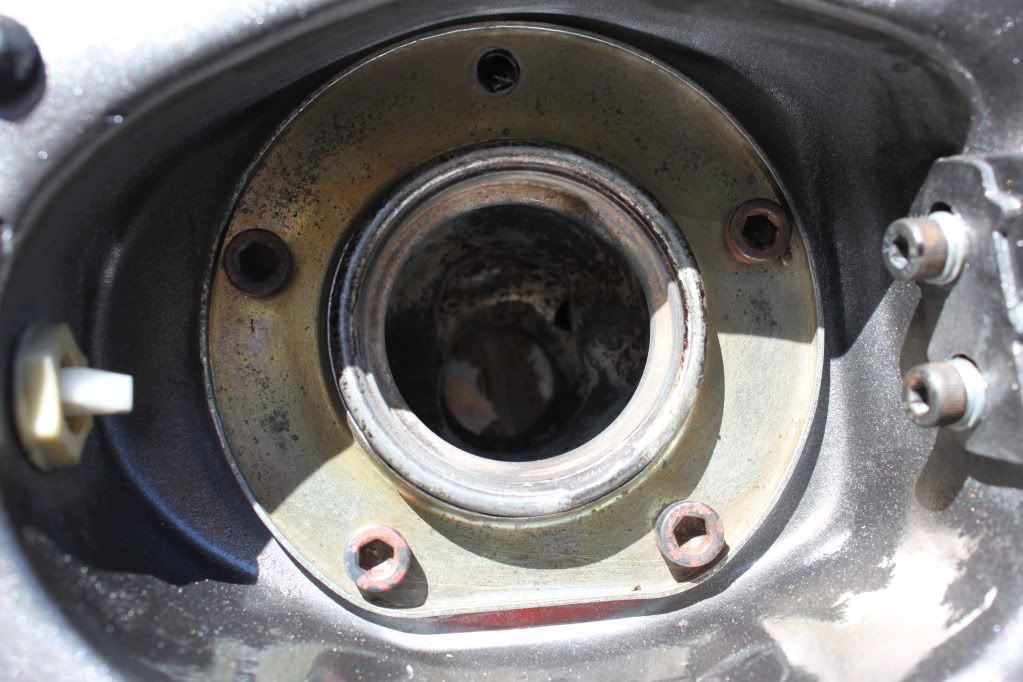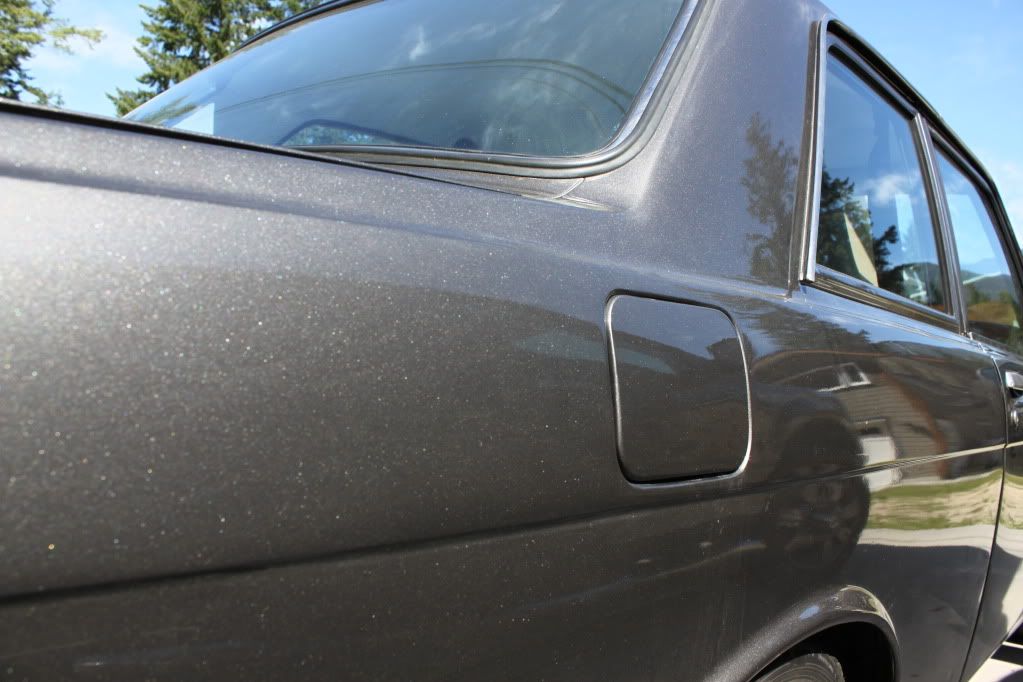 I also have a few pics of my sway bar with 240sx mounts and heim endlinks.