I originally built this while in college, and did a lot things that need to be fixed or updated. I had it in storage for 10 years while I moved to Seattle and waited for a place with a Garage. The first rotary I put in was a 13b 6port NA from an 84 GSLSE. When I brought the car up to Seattle I found out the motor was no good, and it was time to figure out a replacement. The choices were SR20, CA18 or another 13b. I choose the 13b because of the sound and that they have a habit of shooting flames. This time a 4 port turbo build from a 91 Turbo 2. I had to move the motor forward a little from its original position. Mostly to accommodate the larger transmission, and I will be redoing the firewall and transmission tunnel to suit the difference placement. I'd love comments, questions and recommendations. after its all dry fitted, the motor will be ported, balanced and rebuilt.
Car as it was 10 years ago before storage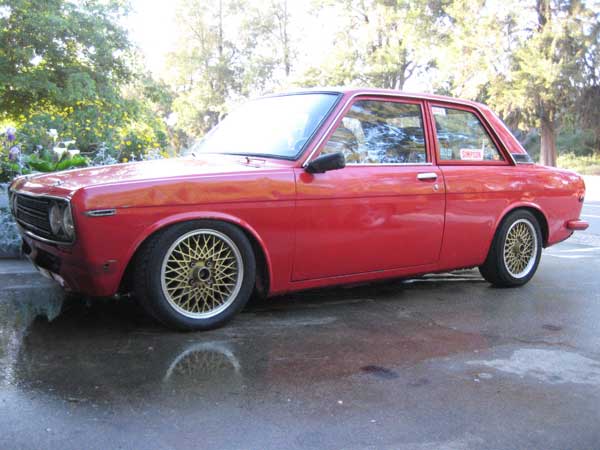 Original 6 port EFI version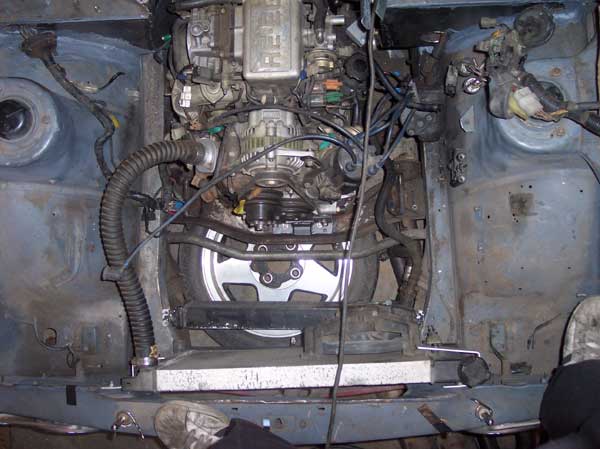 Same motor with a Holly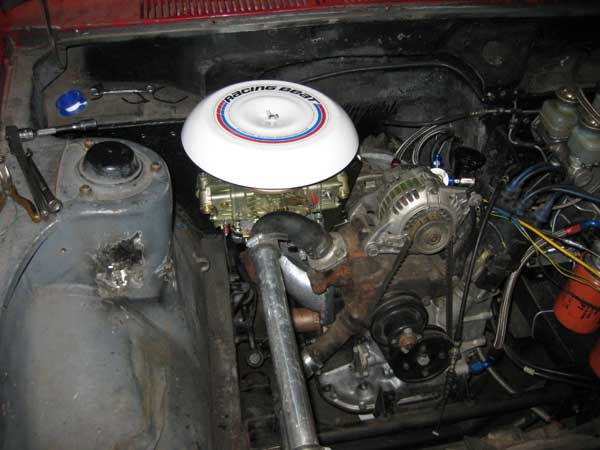 After I brought it up to Seattle the rebuild process began. It started with the Rx7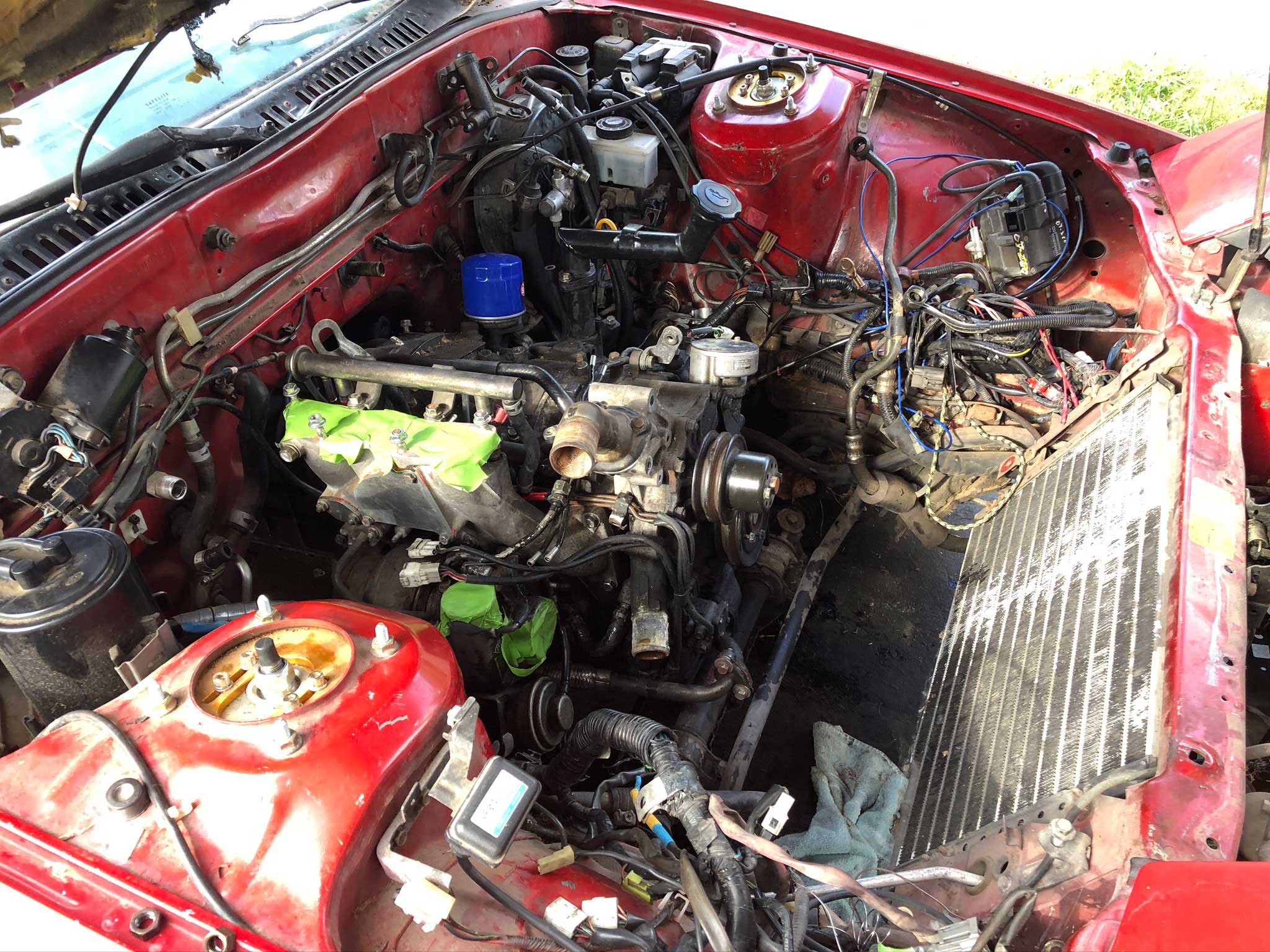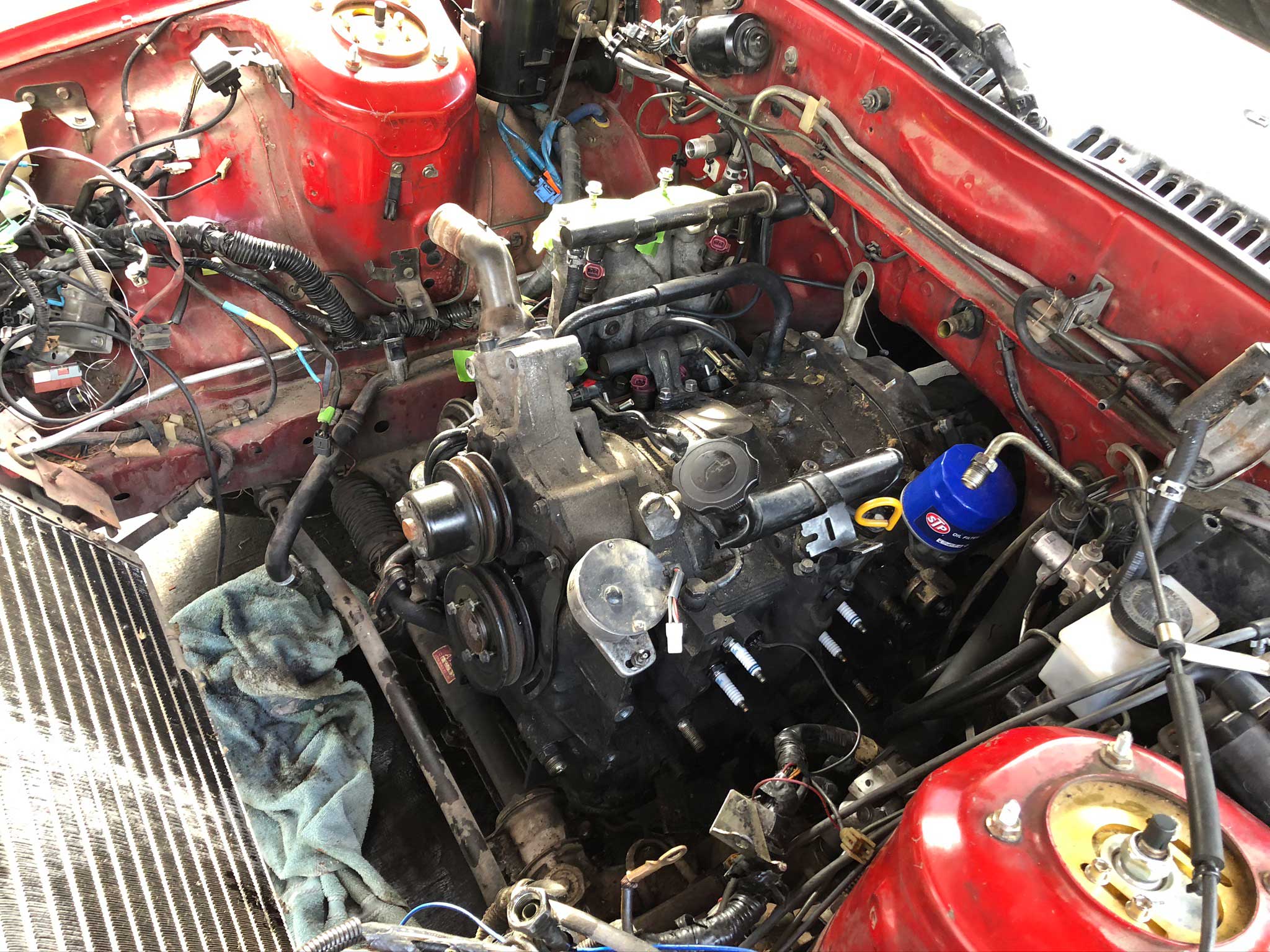 Motor out of the Rx7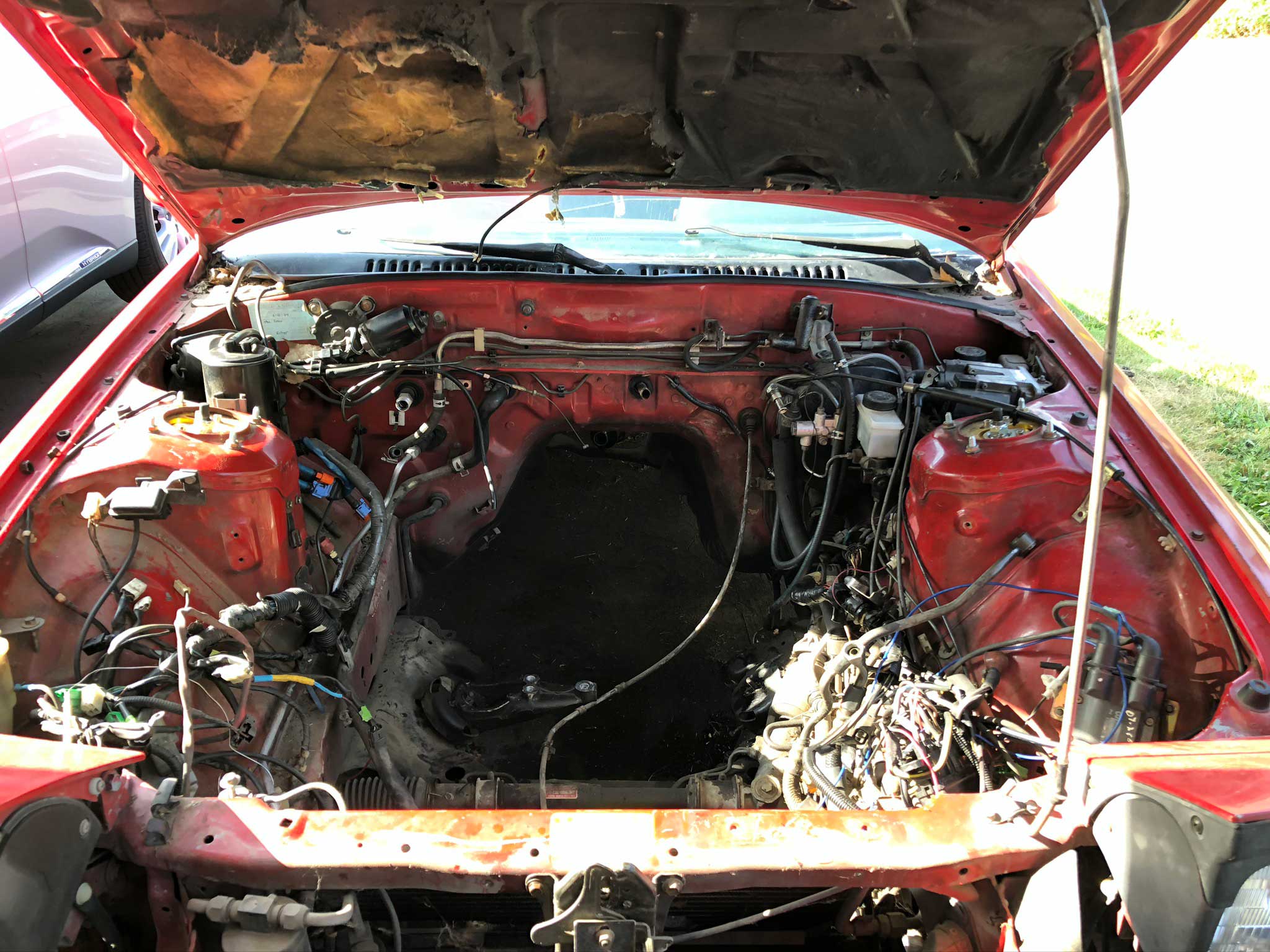 and in to the Datsun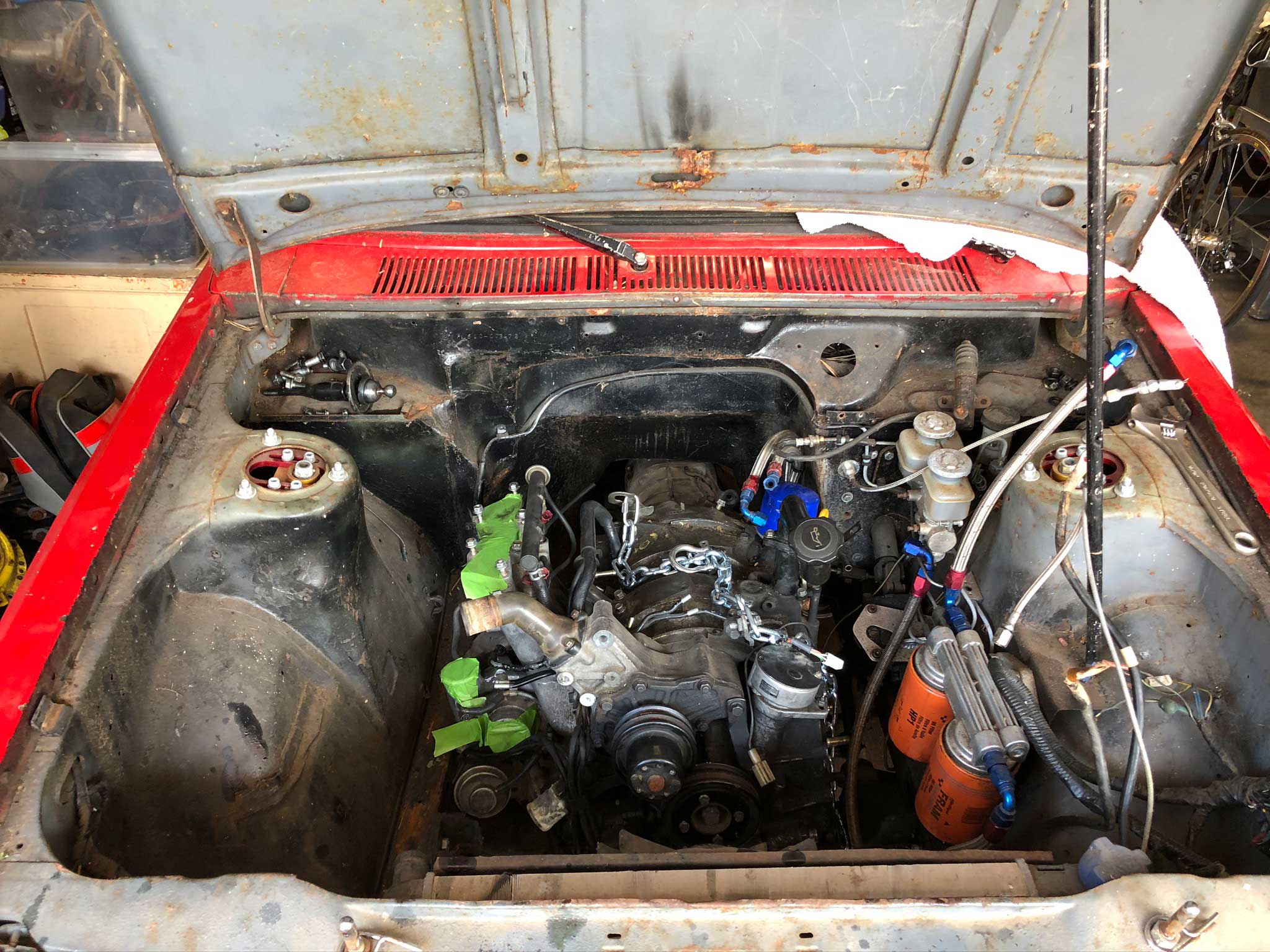 Final motor placement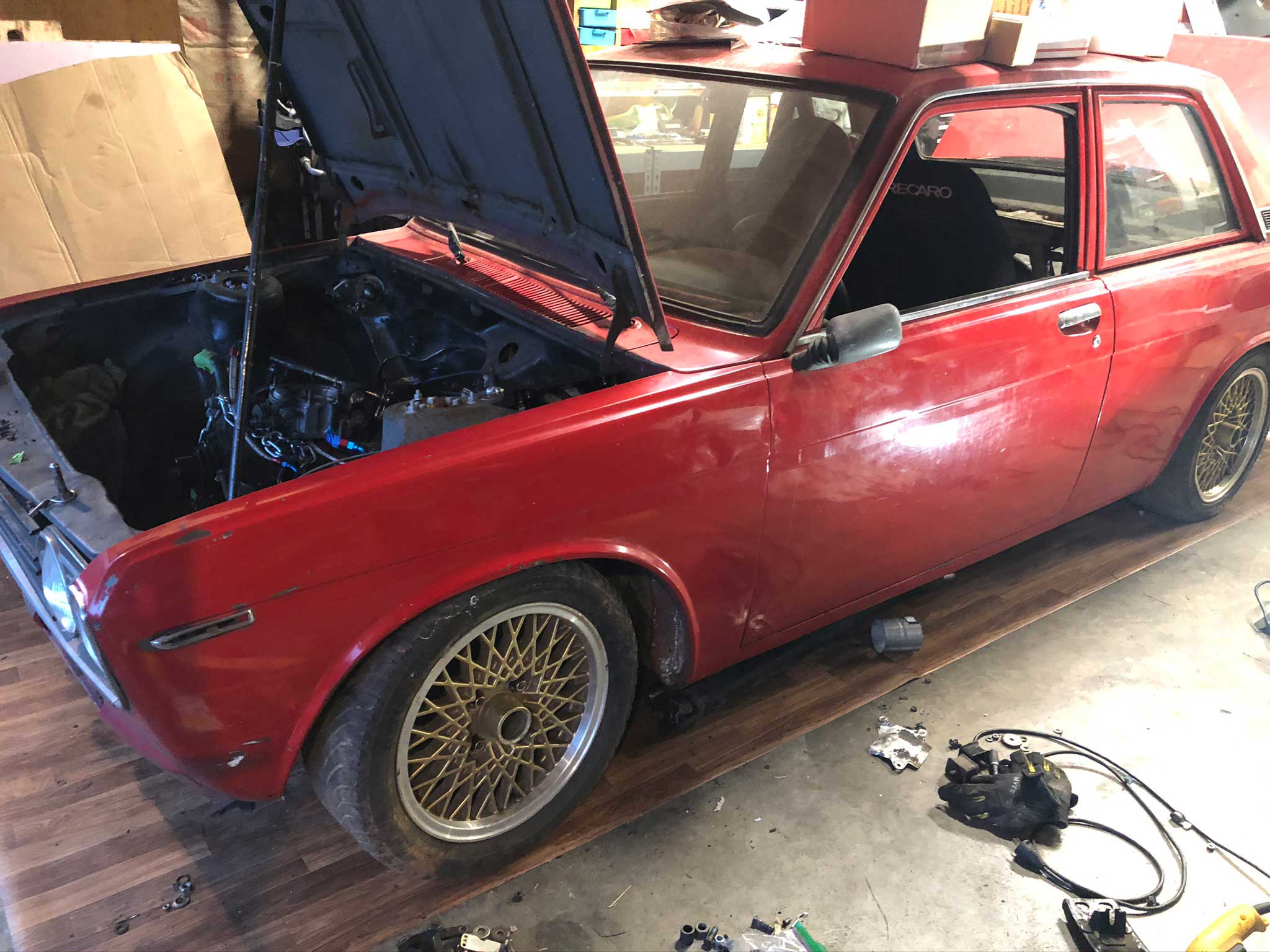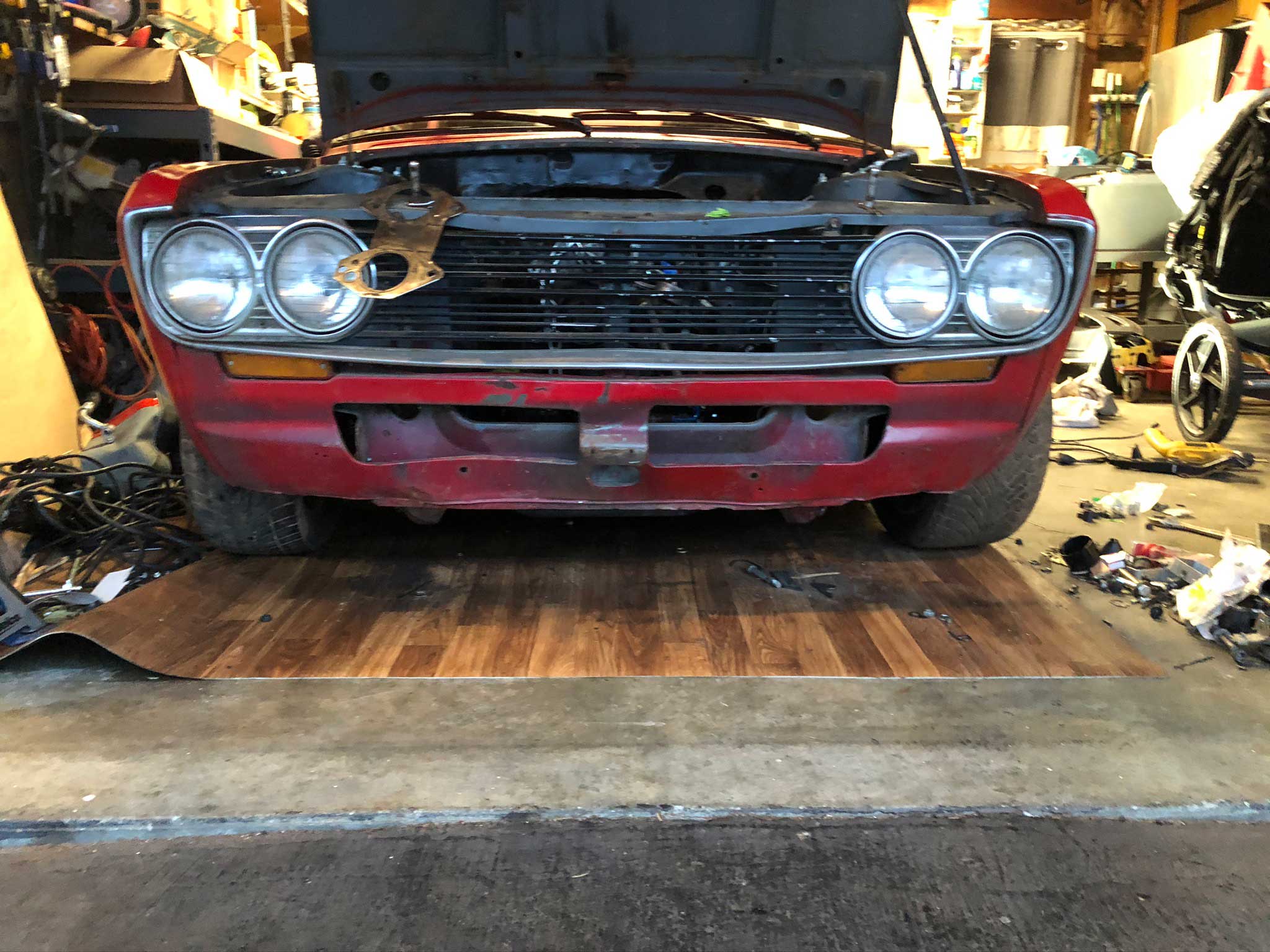 The awesome guys at JBC lent me their mock-up cross member for fitting the motor and mounts.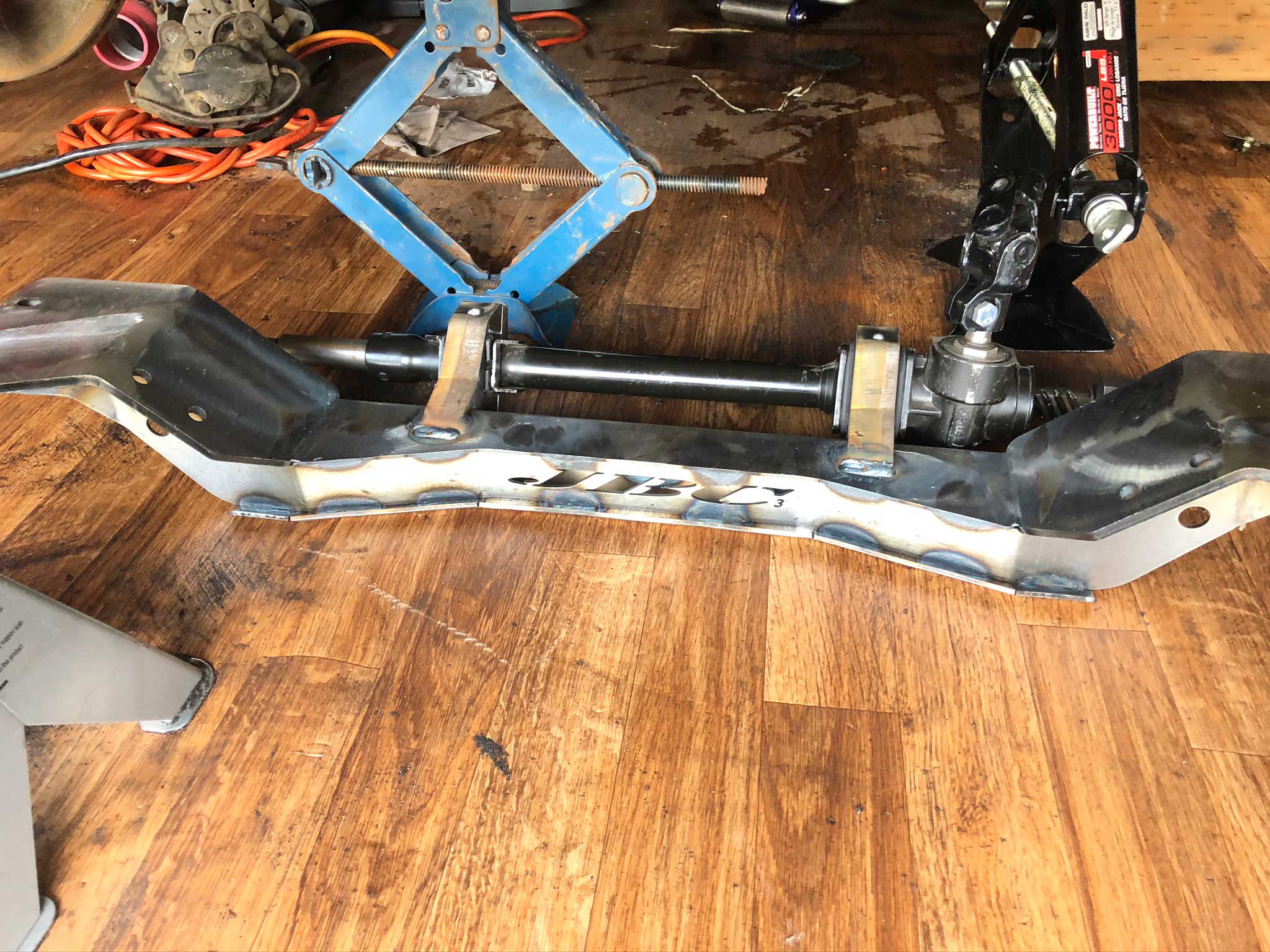 Motor bolted to the temp crossmember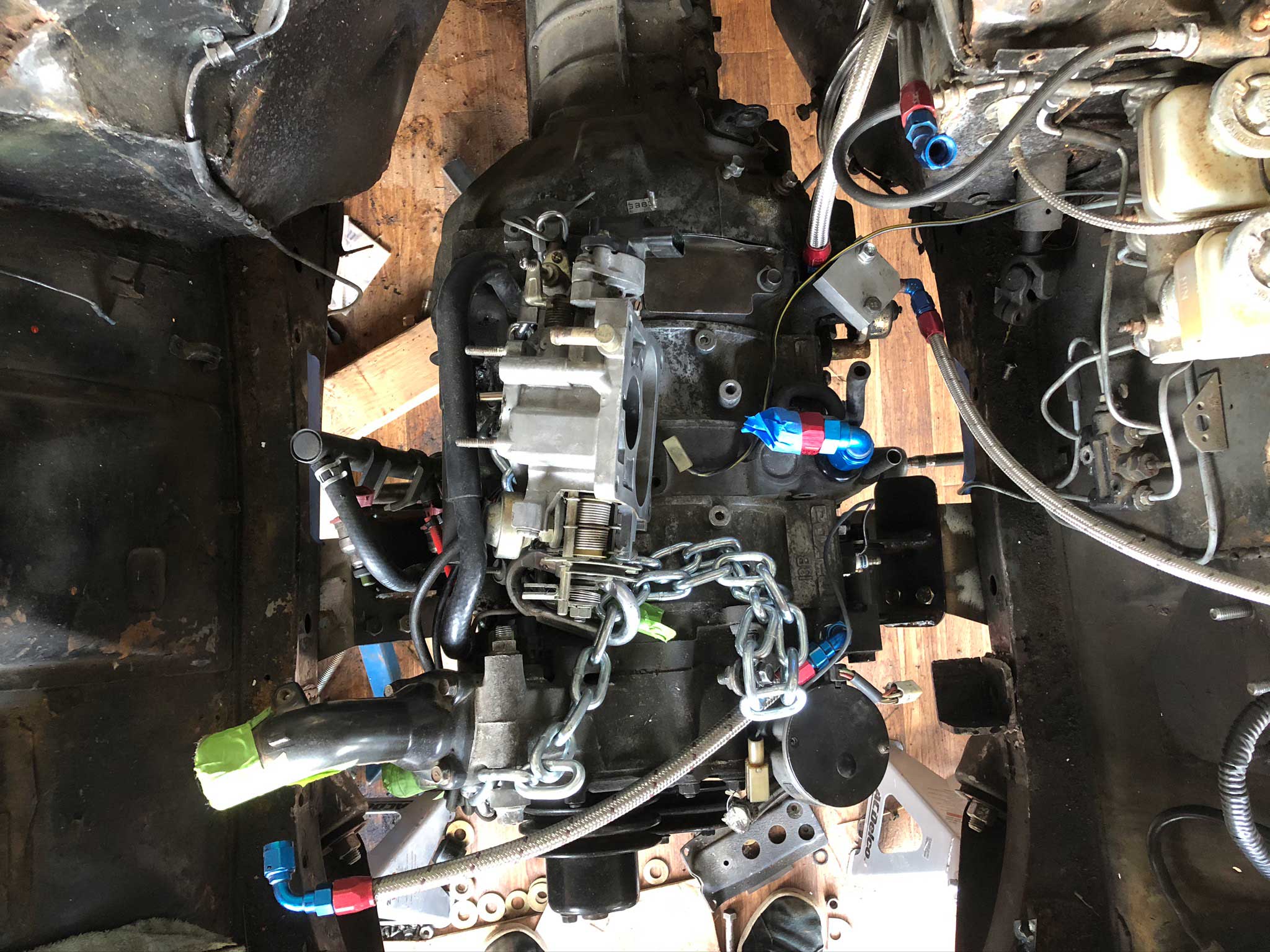 Motor mount building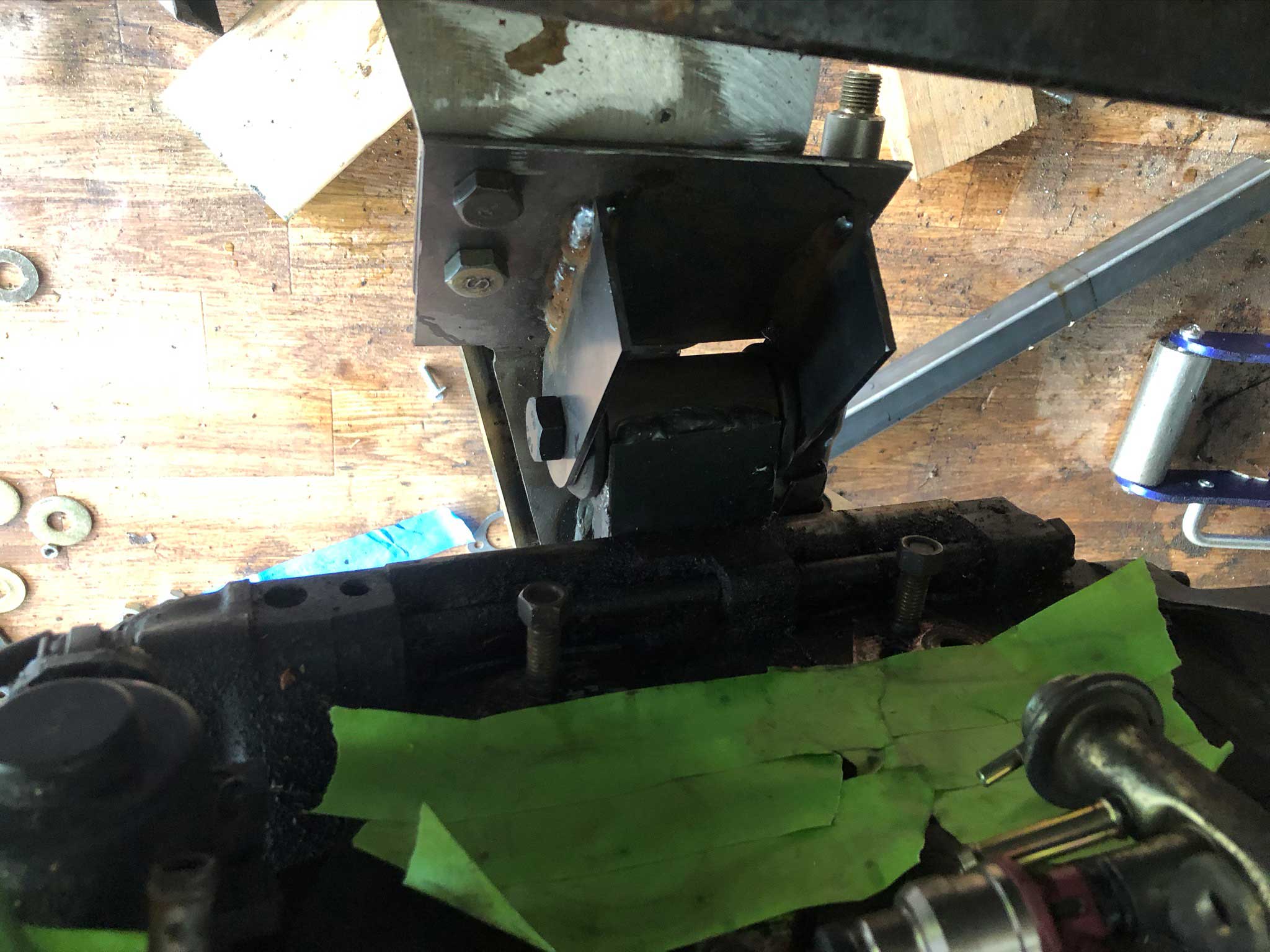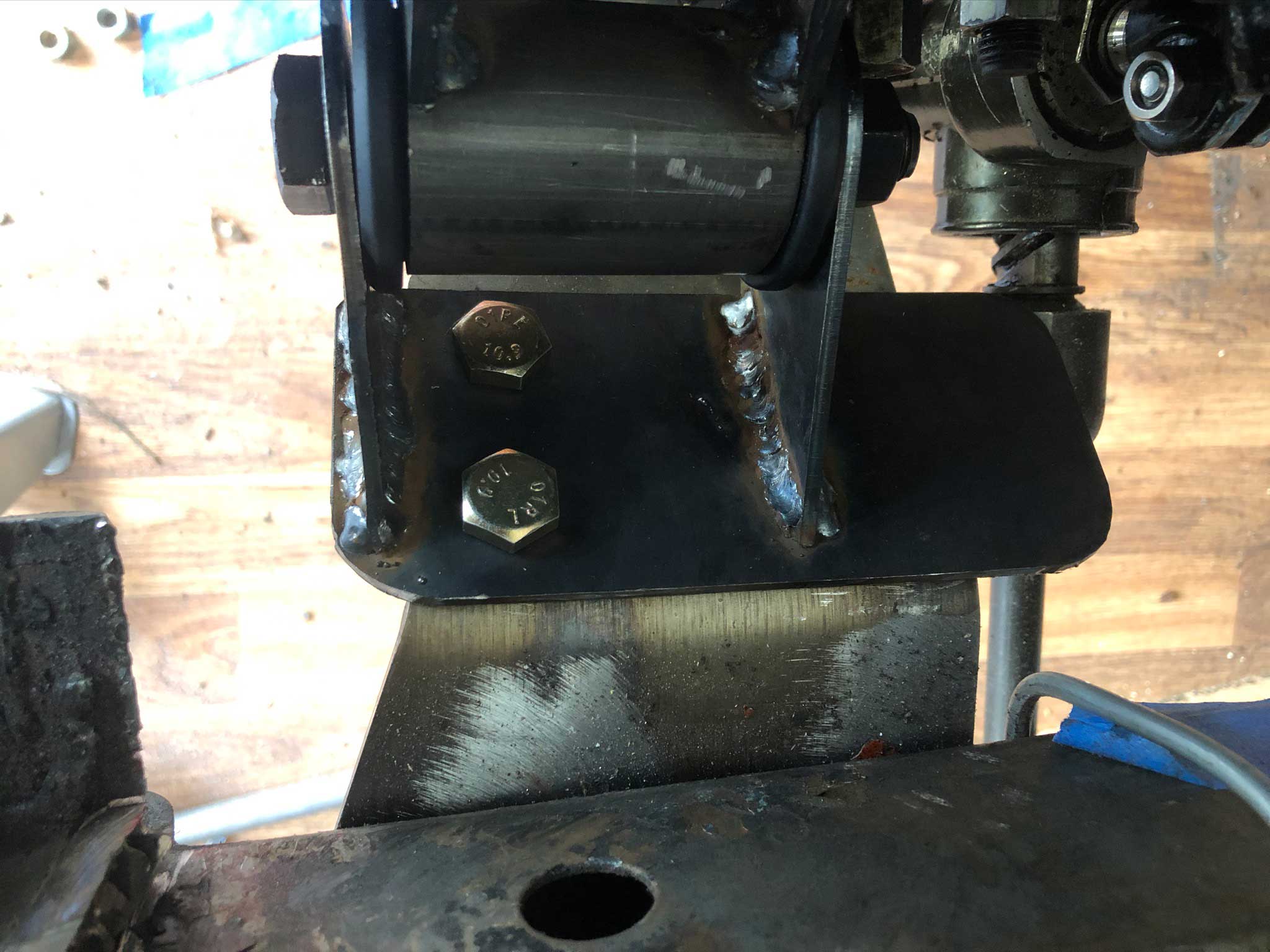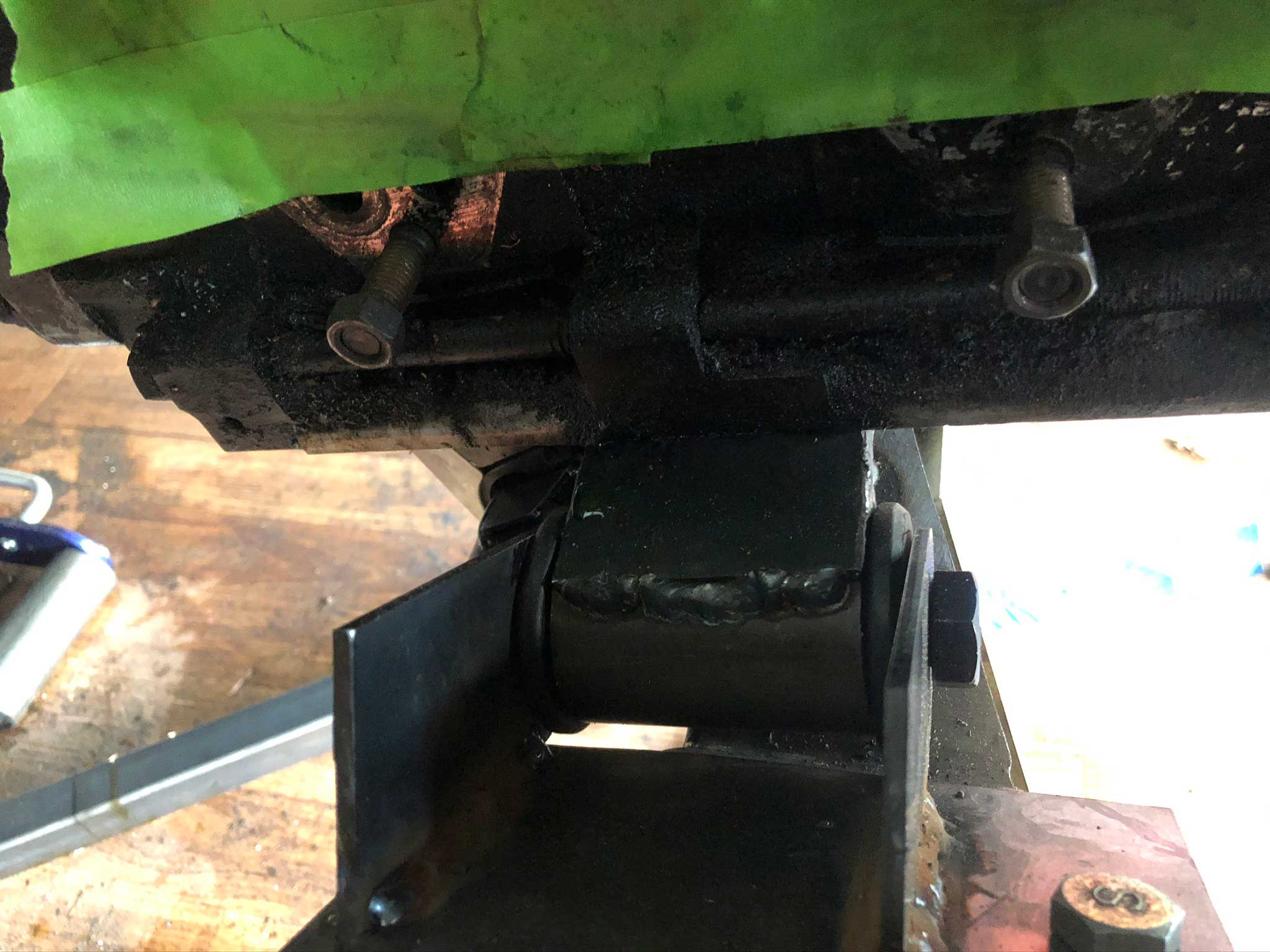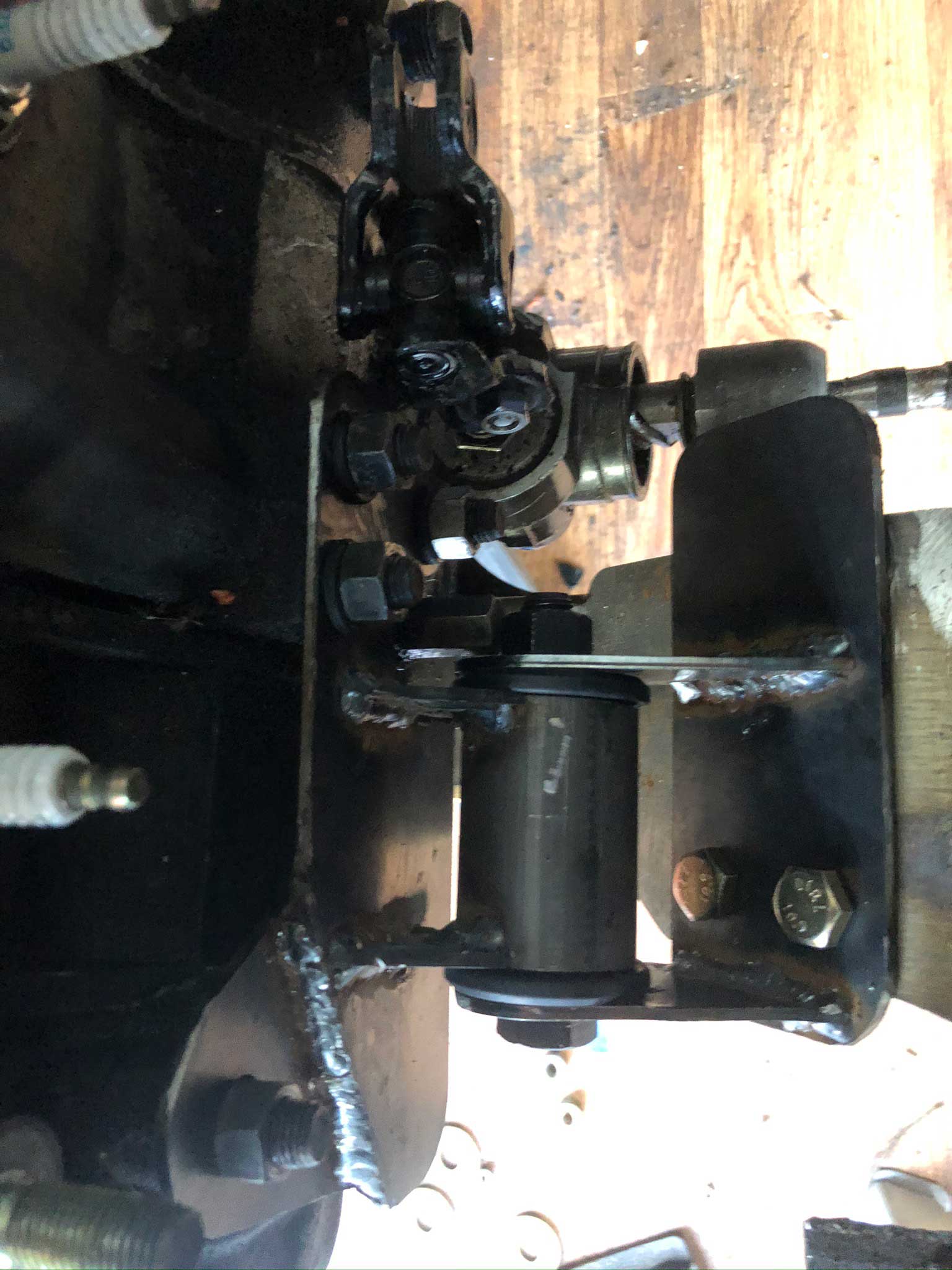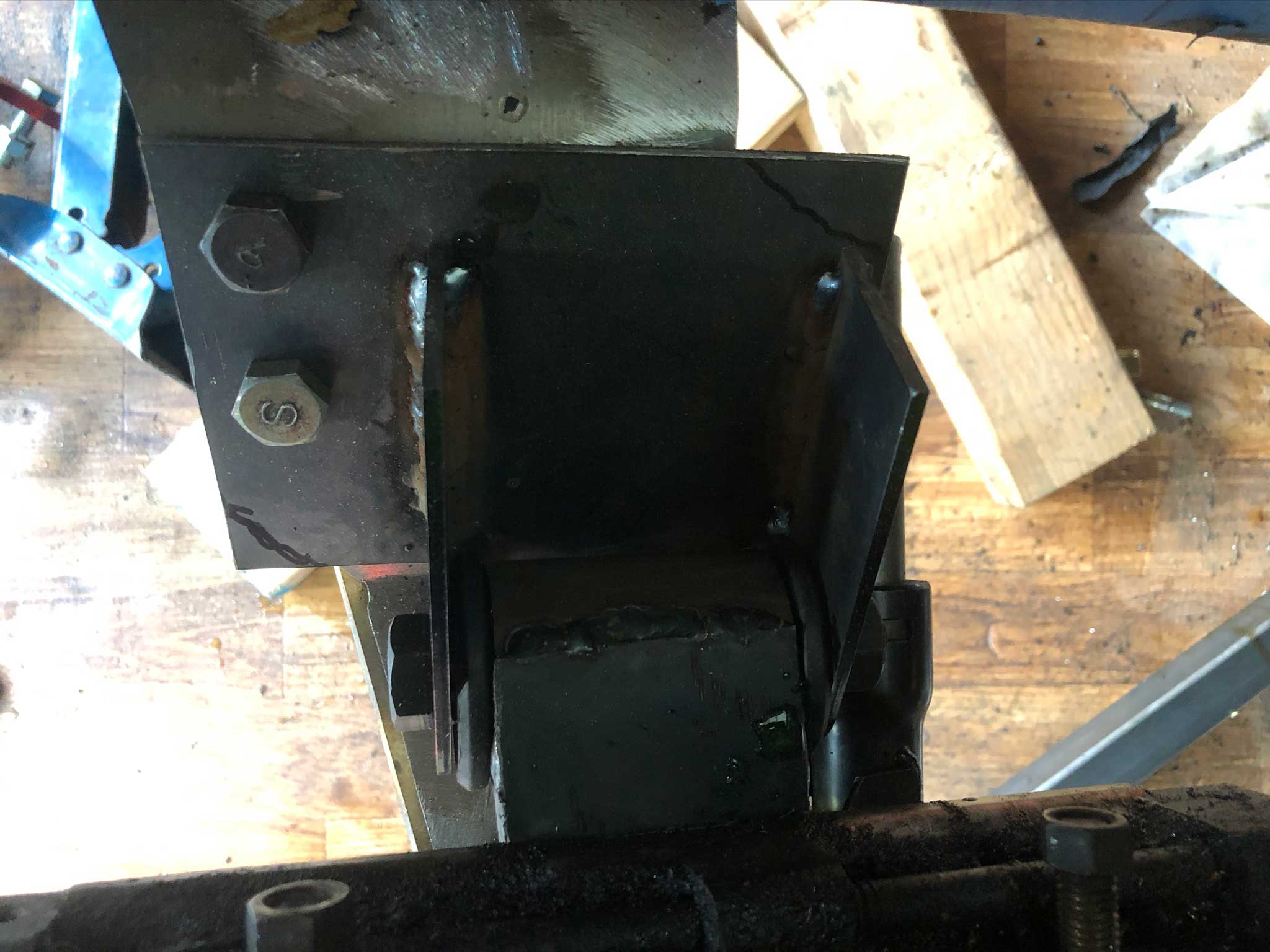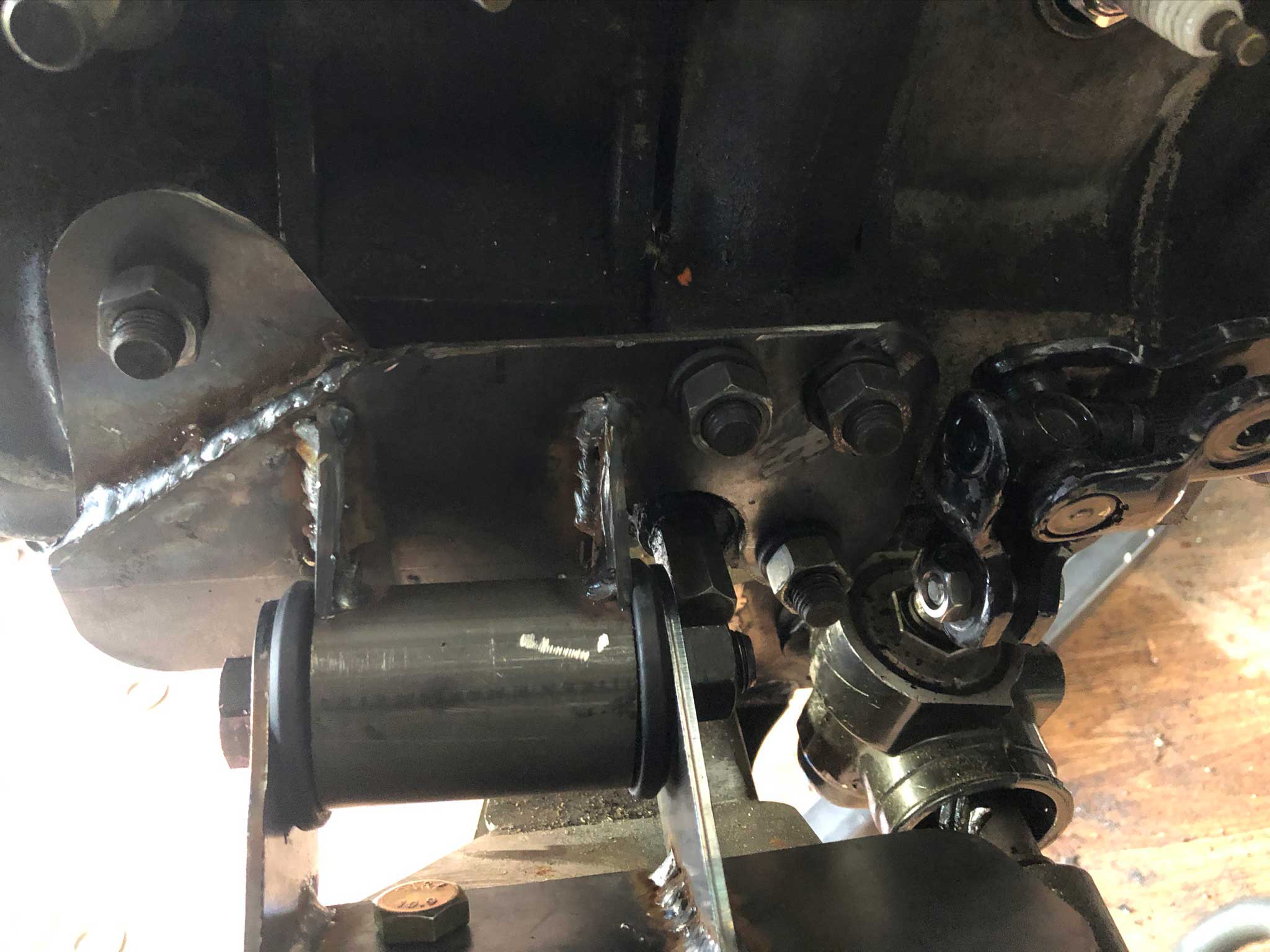 Transmission mount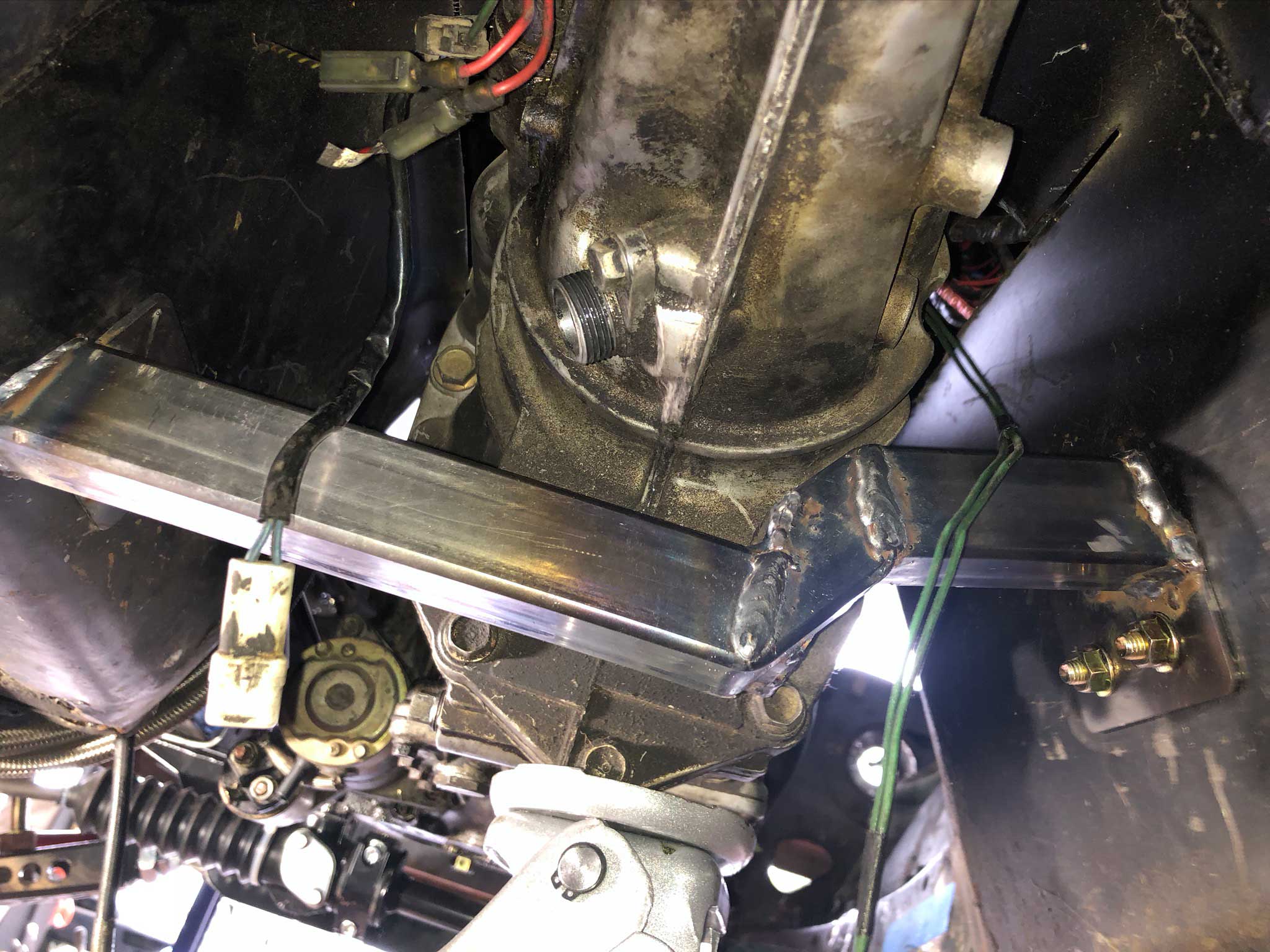 plenty of room for the 3" exhaust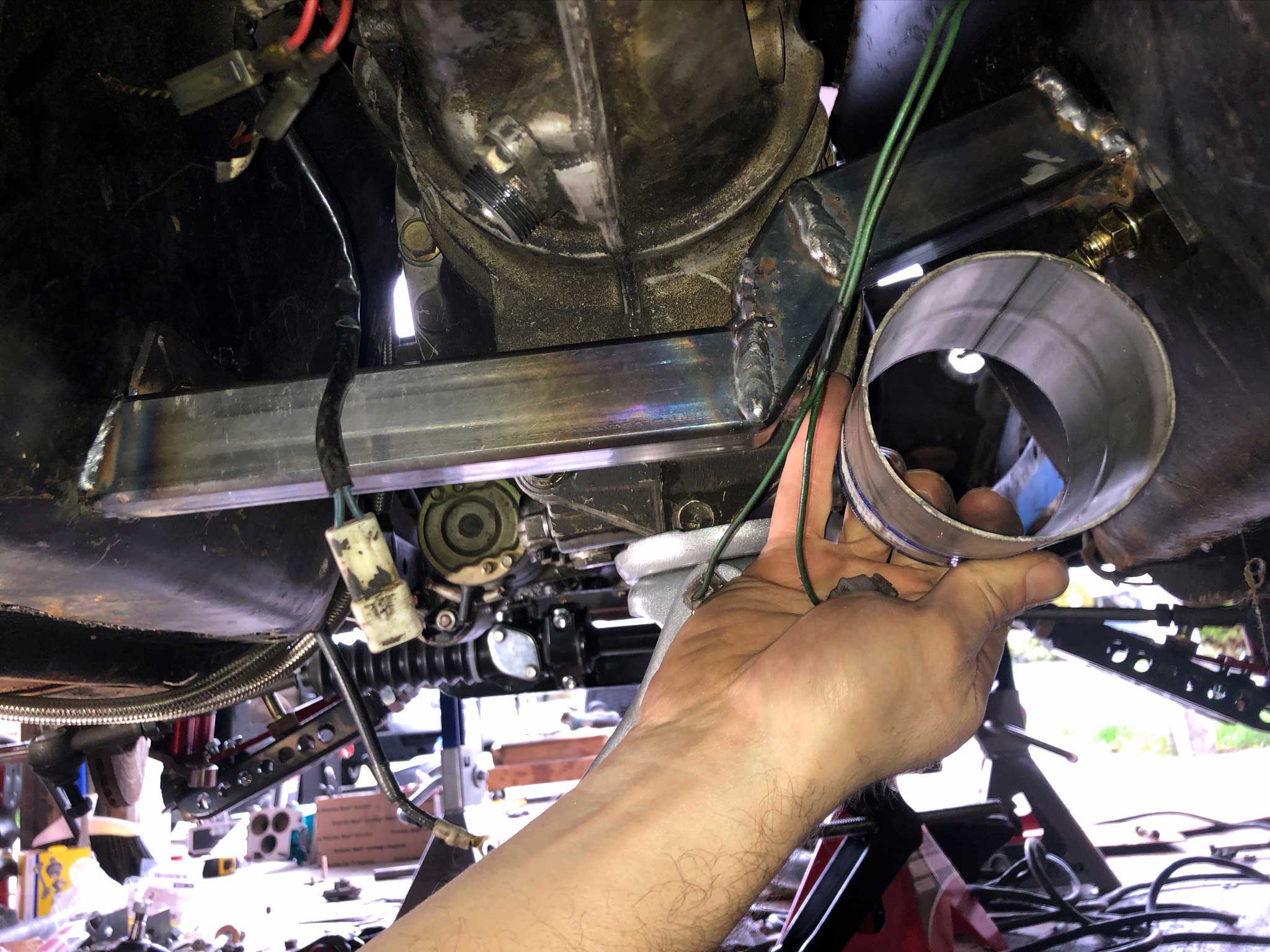 Under the motor (almost no room)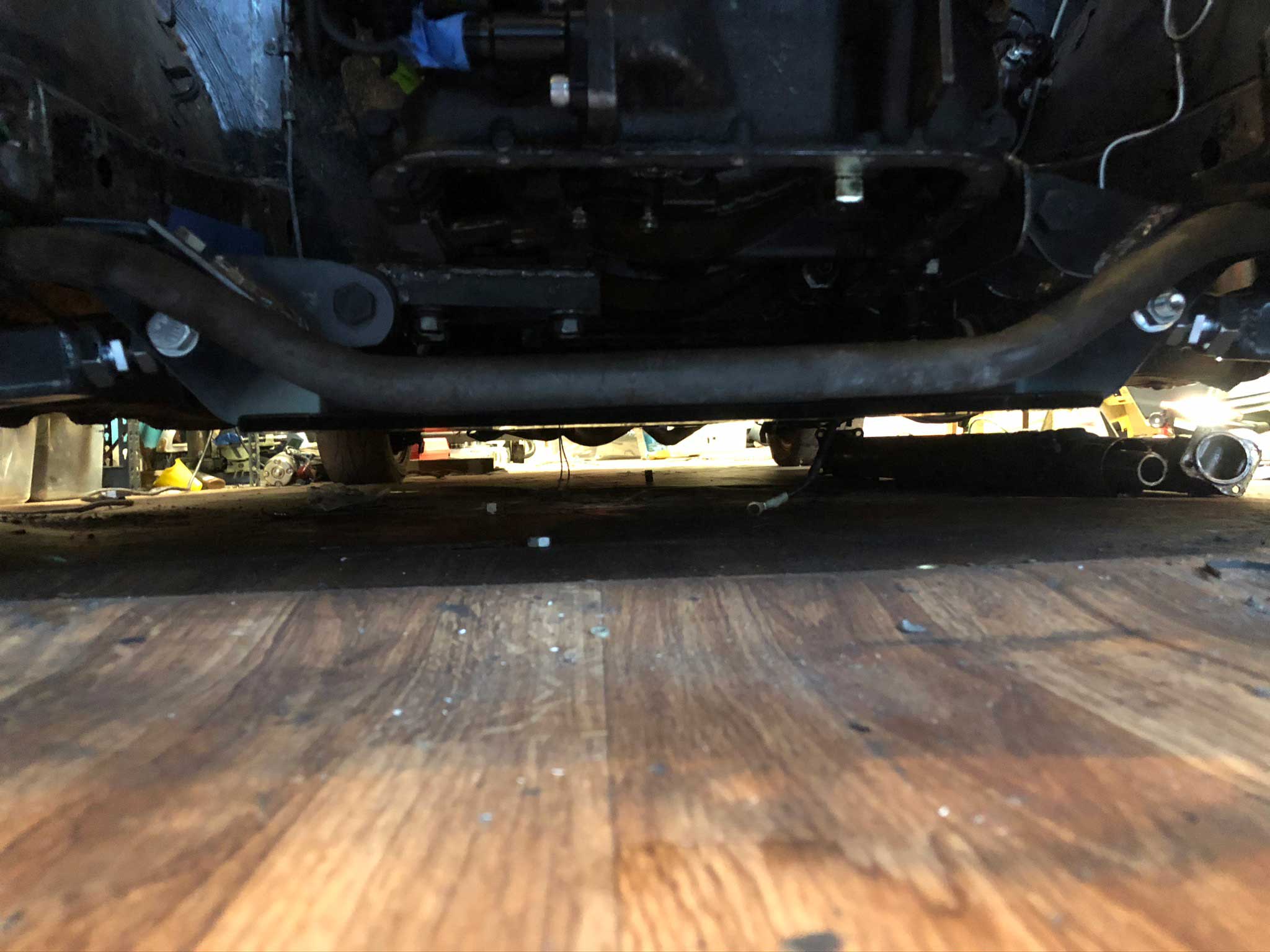 Final JBC crossmember in and suspension build time.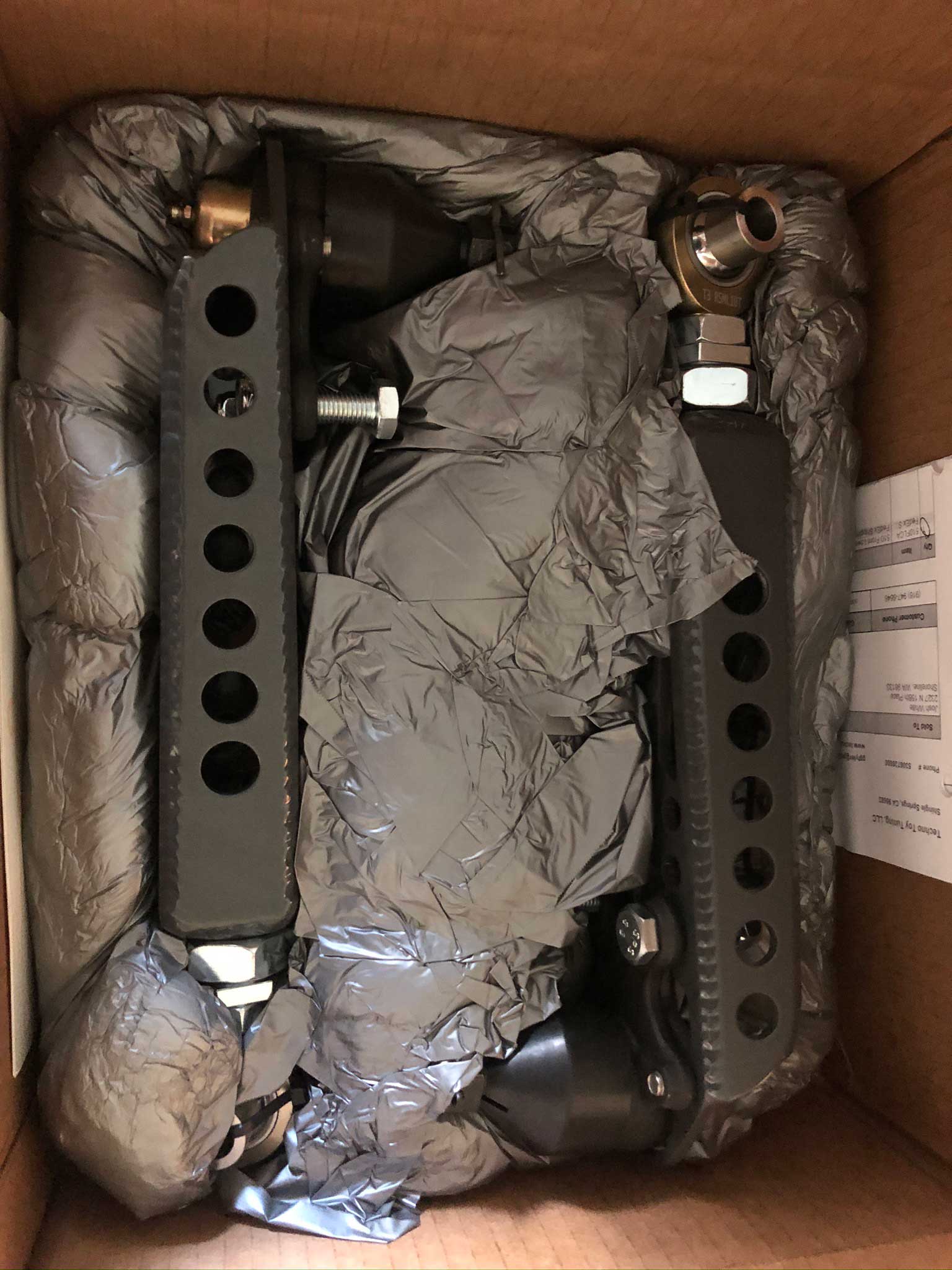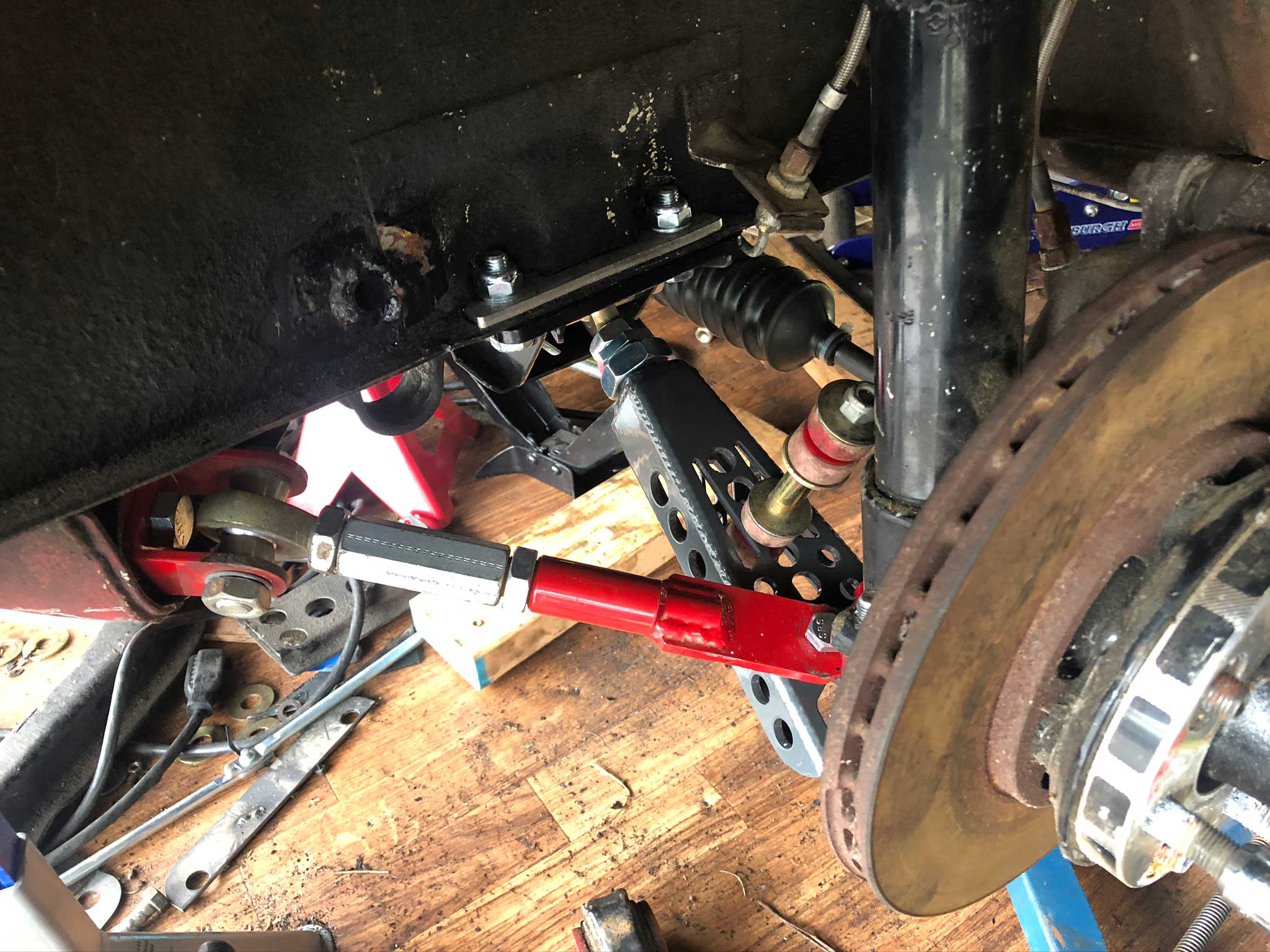 Waiting for parts I mounted one of my carbon door panels built by the late Dave Pare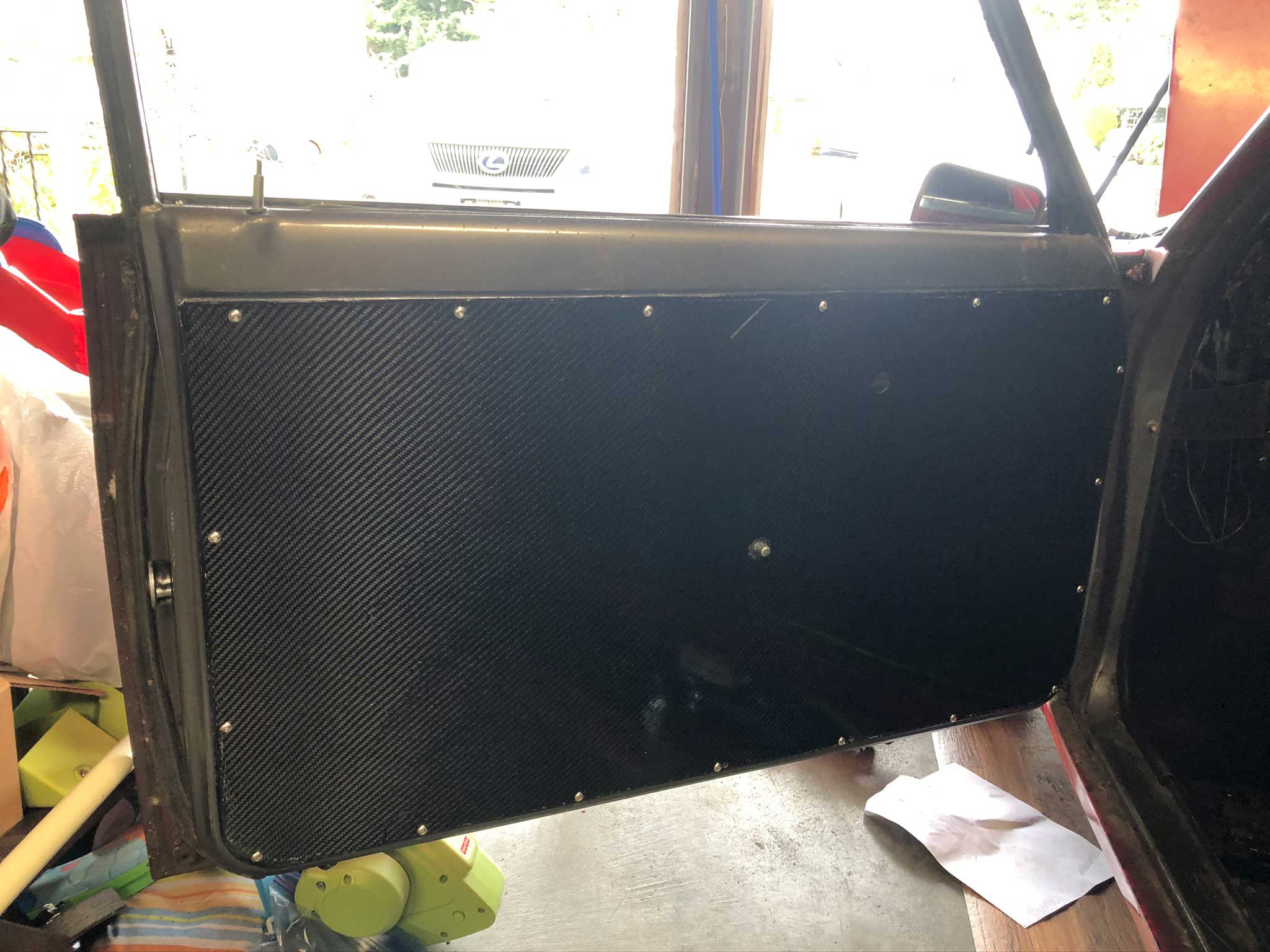 Oil pan mockup for clearance that was sent out with the engine mounts to Built to Apex to be 3d scanned and have billet versions made. I should have them back in a few weeks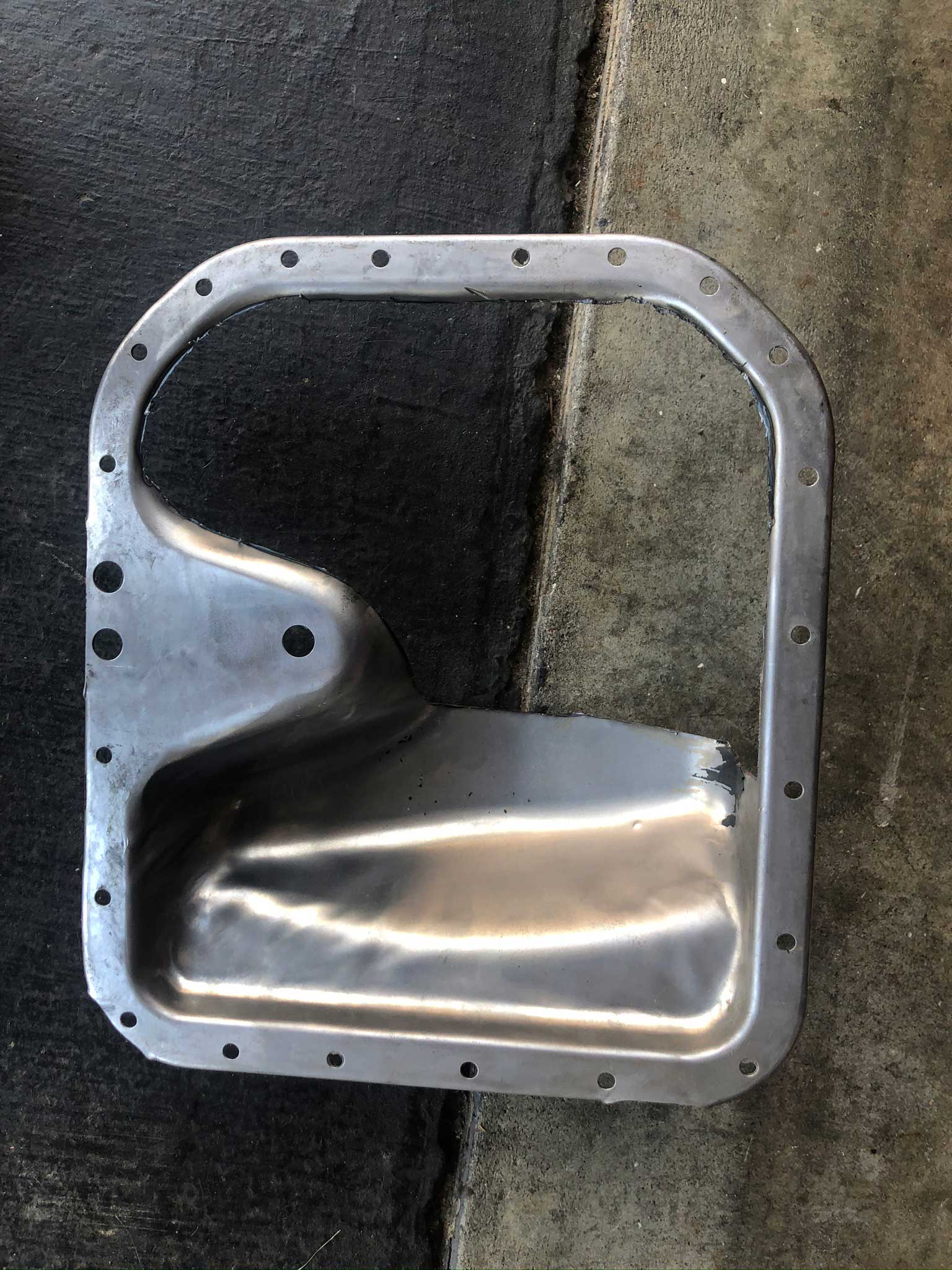 Crank trigger installation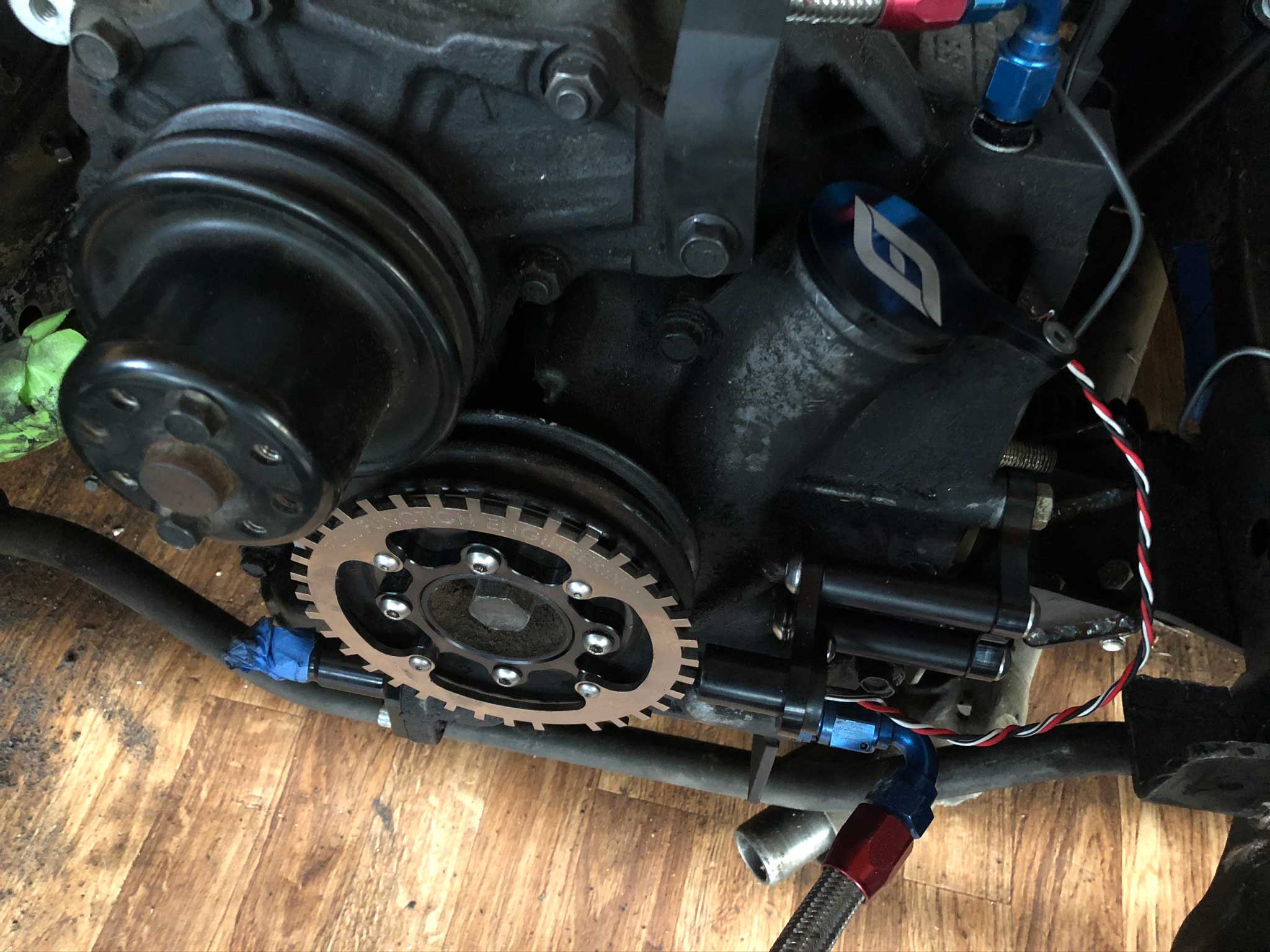 New fuel injectors ID 1050x primaries and ID 2000 Secondaries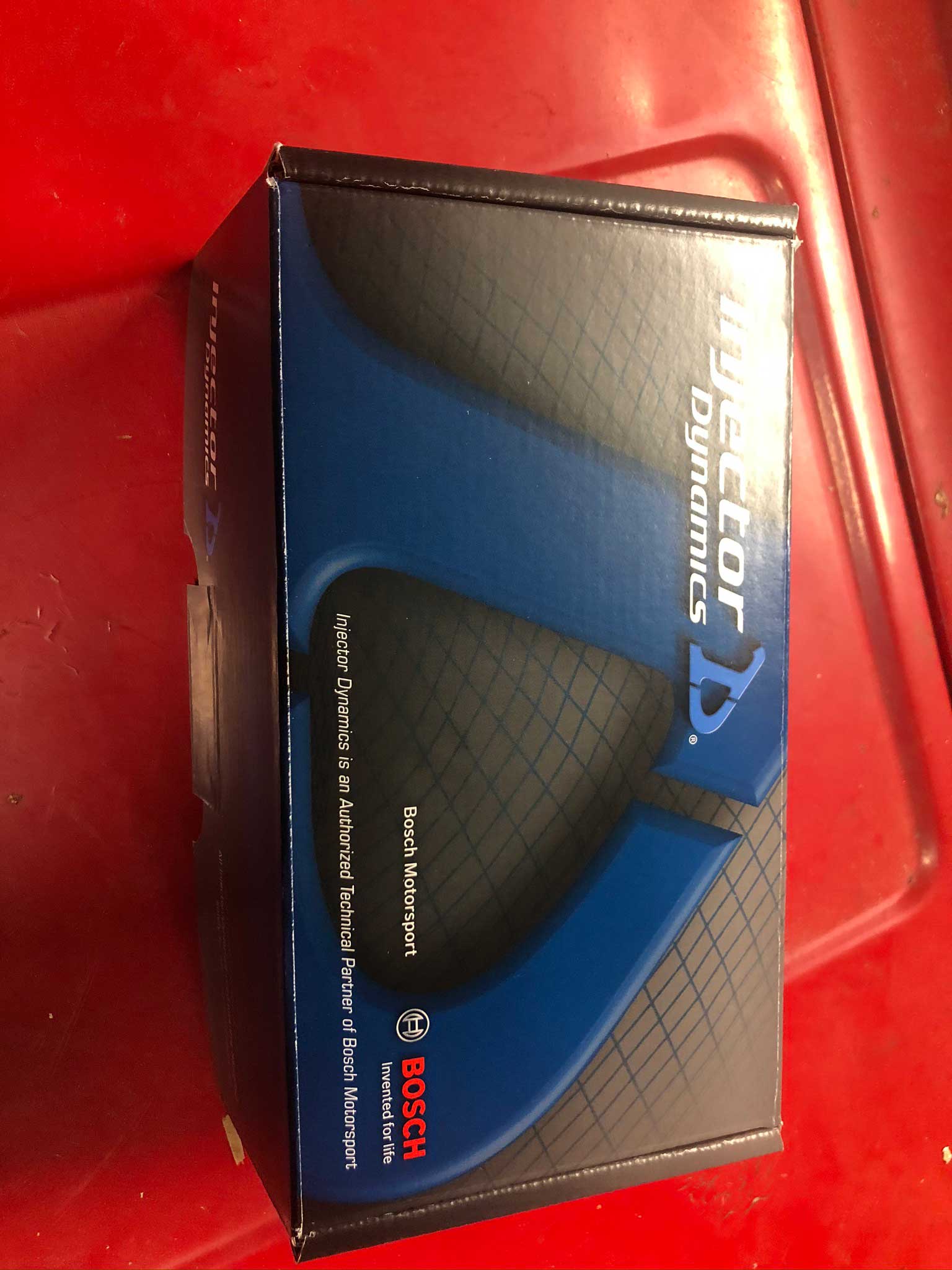 Injector and 13bREW (FD rx7) upper intake manifold install with Elite fuel rails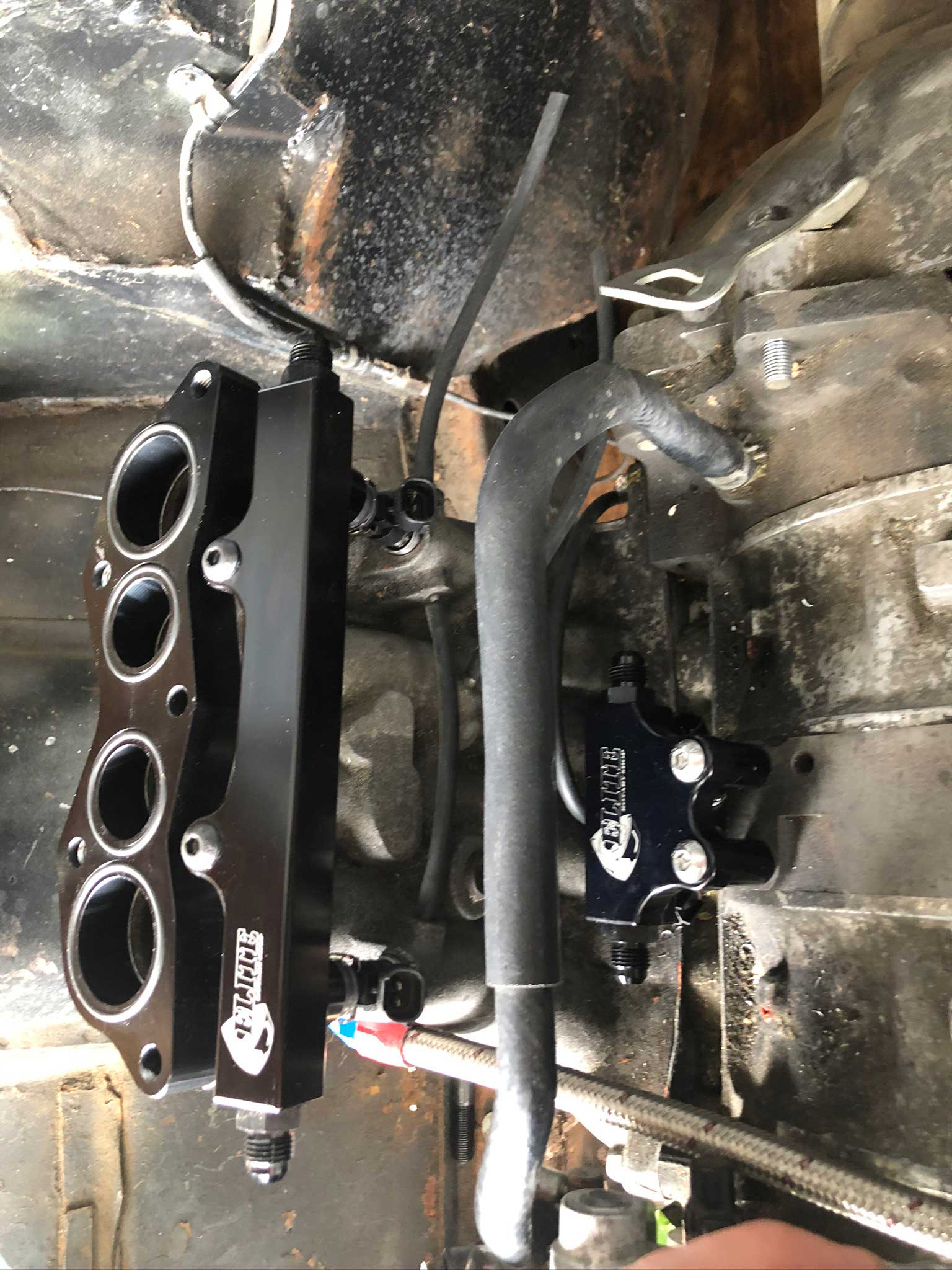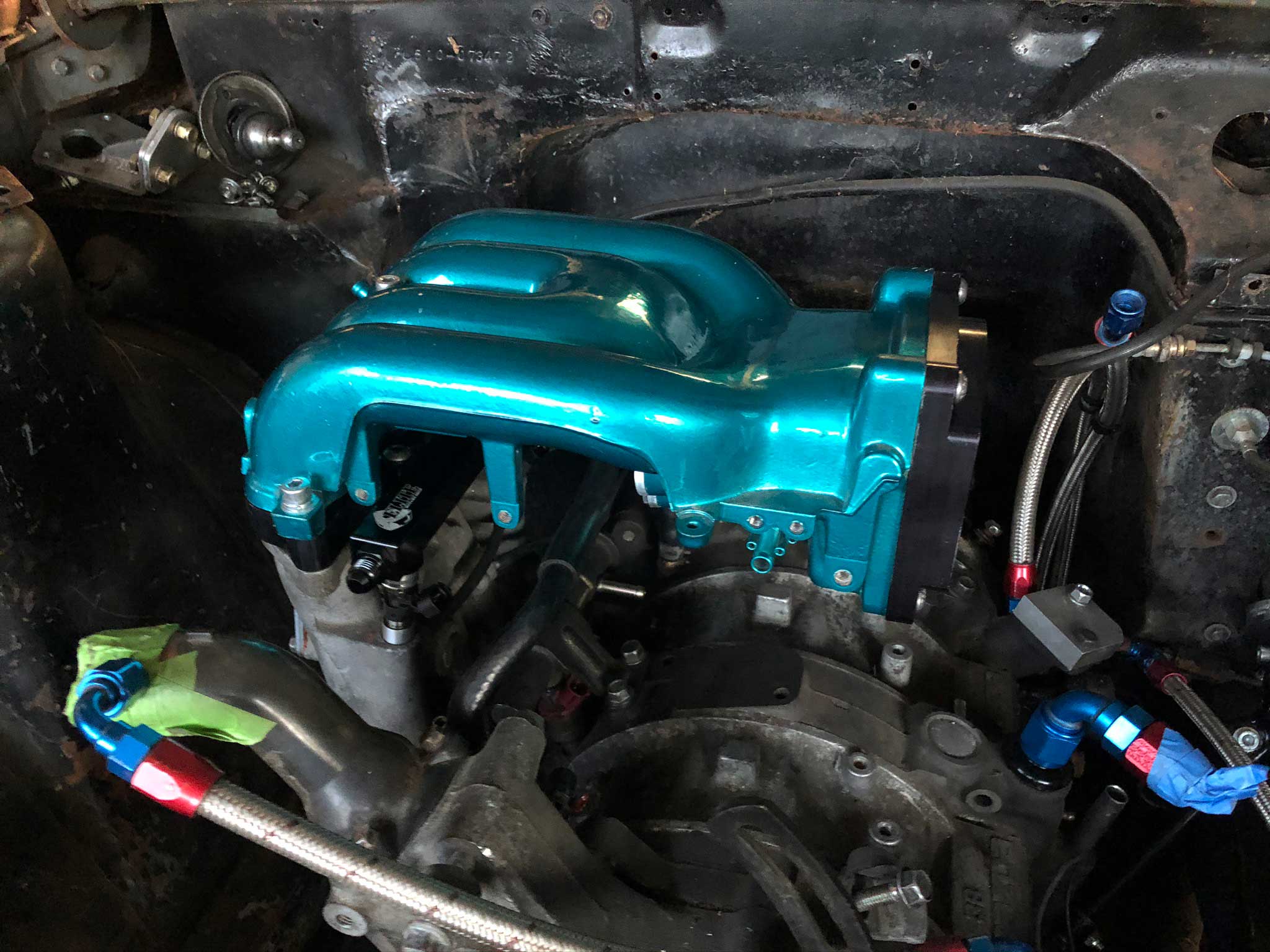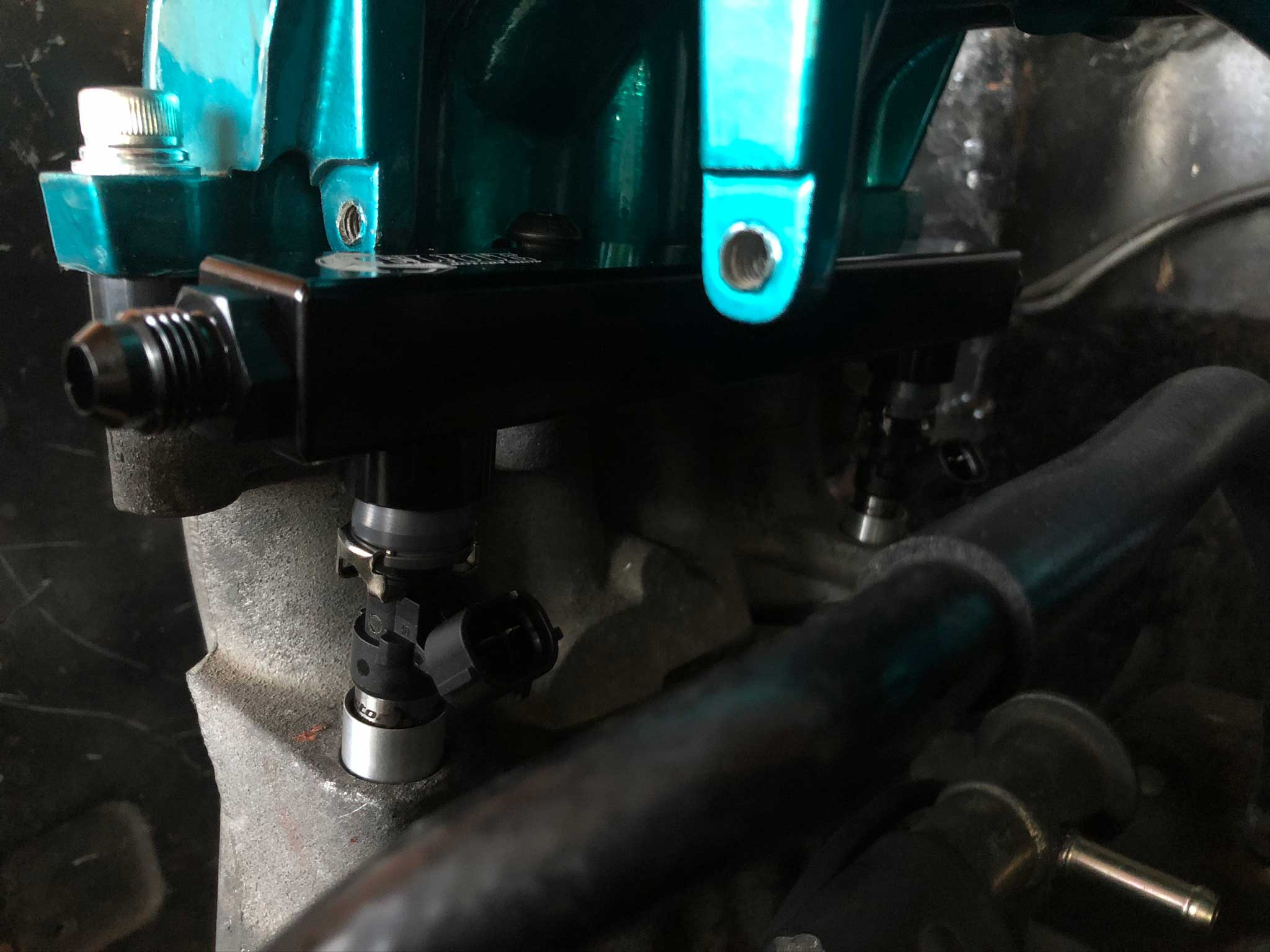 Direct fire AEM coils and bracket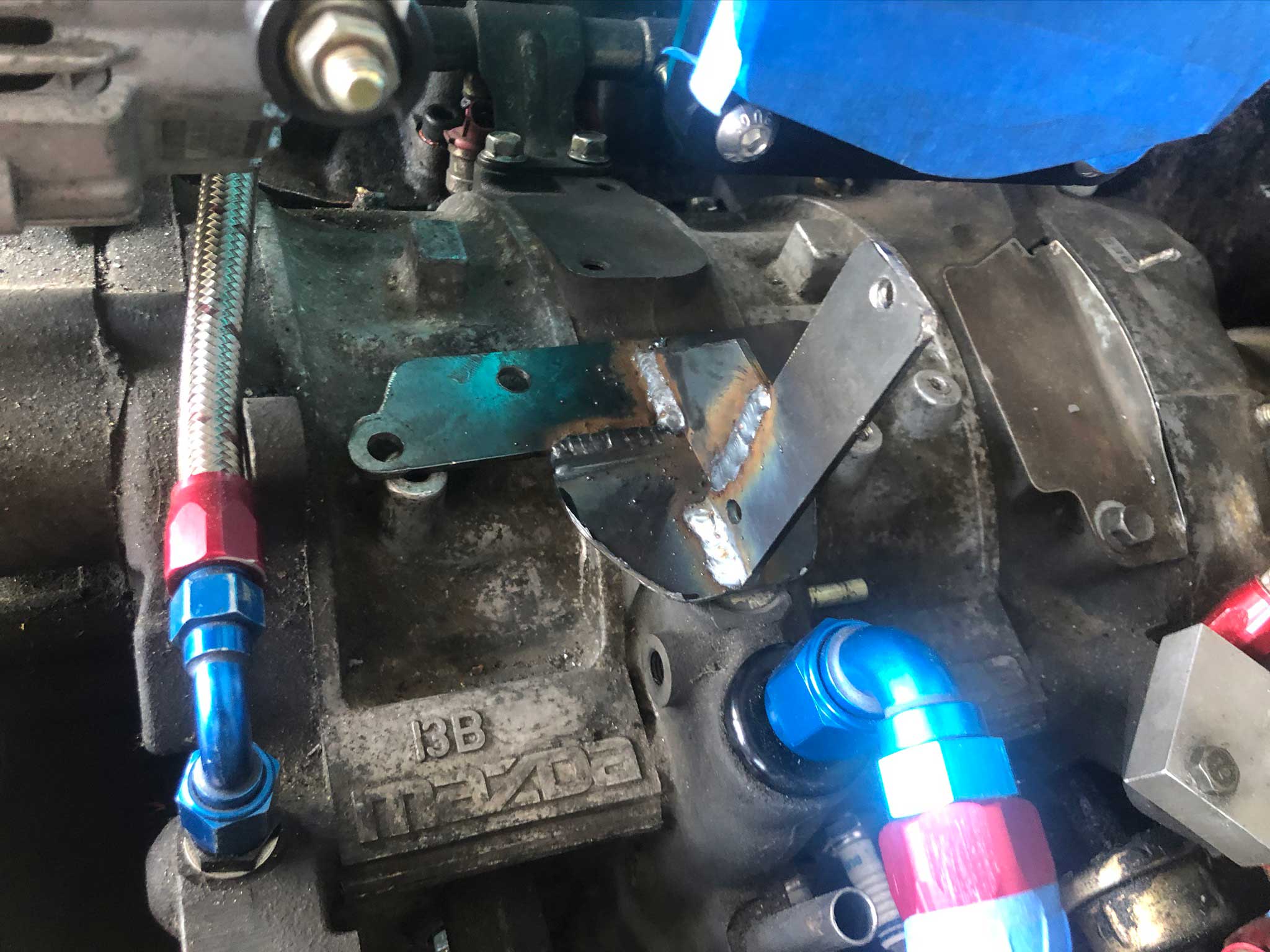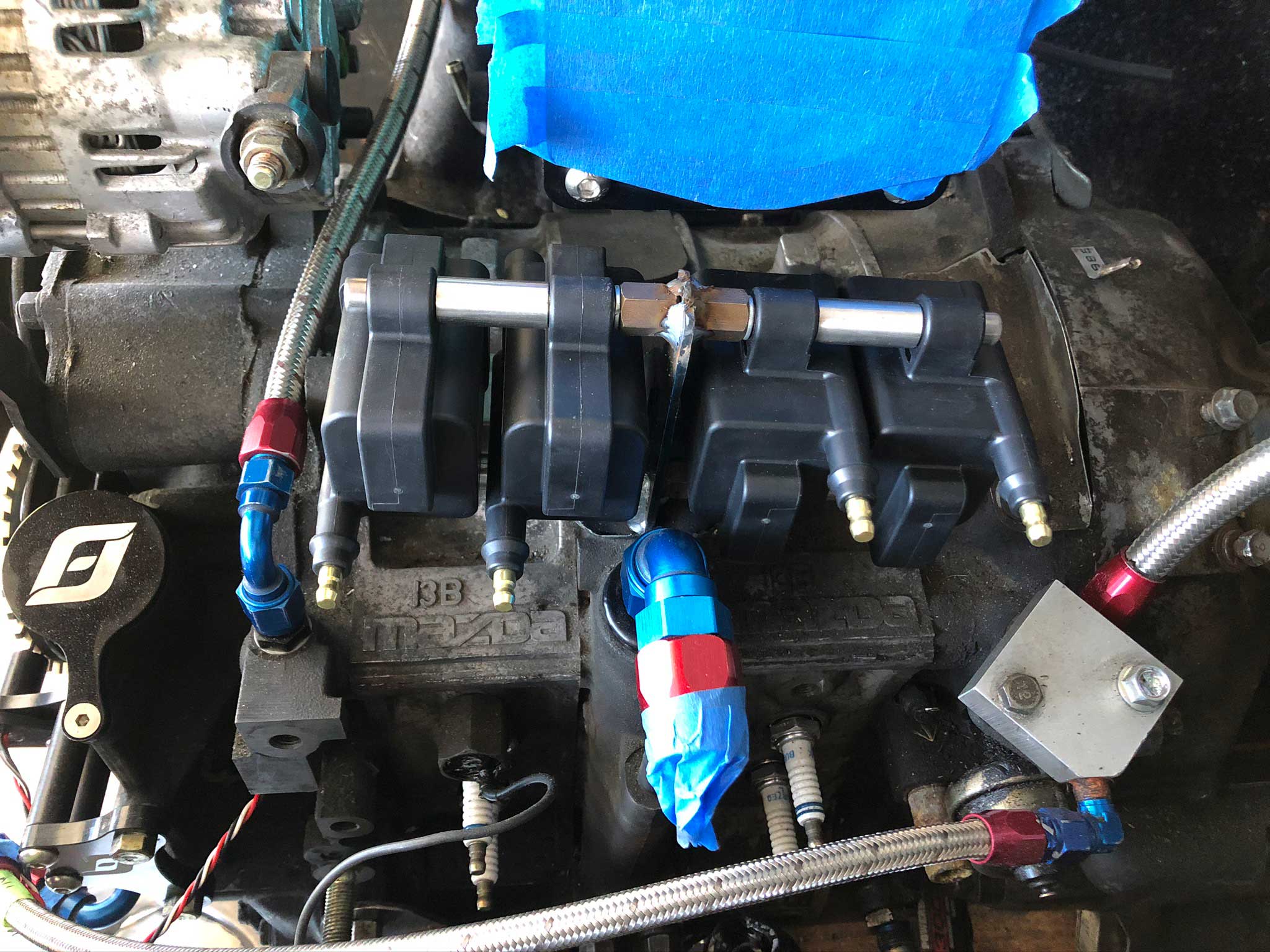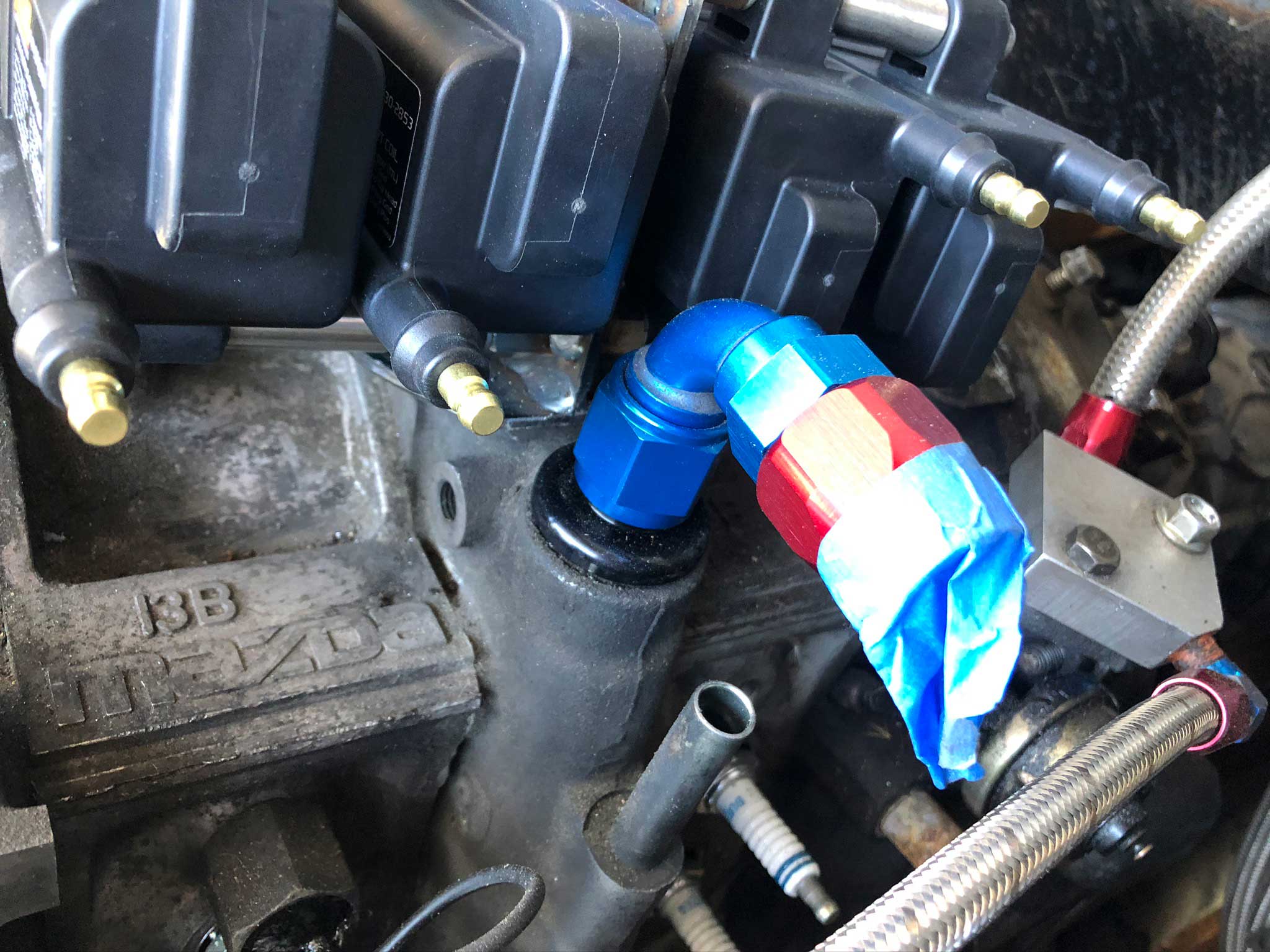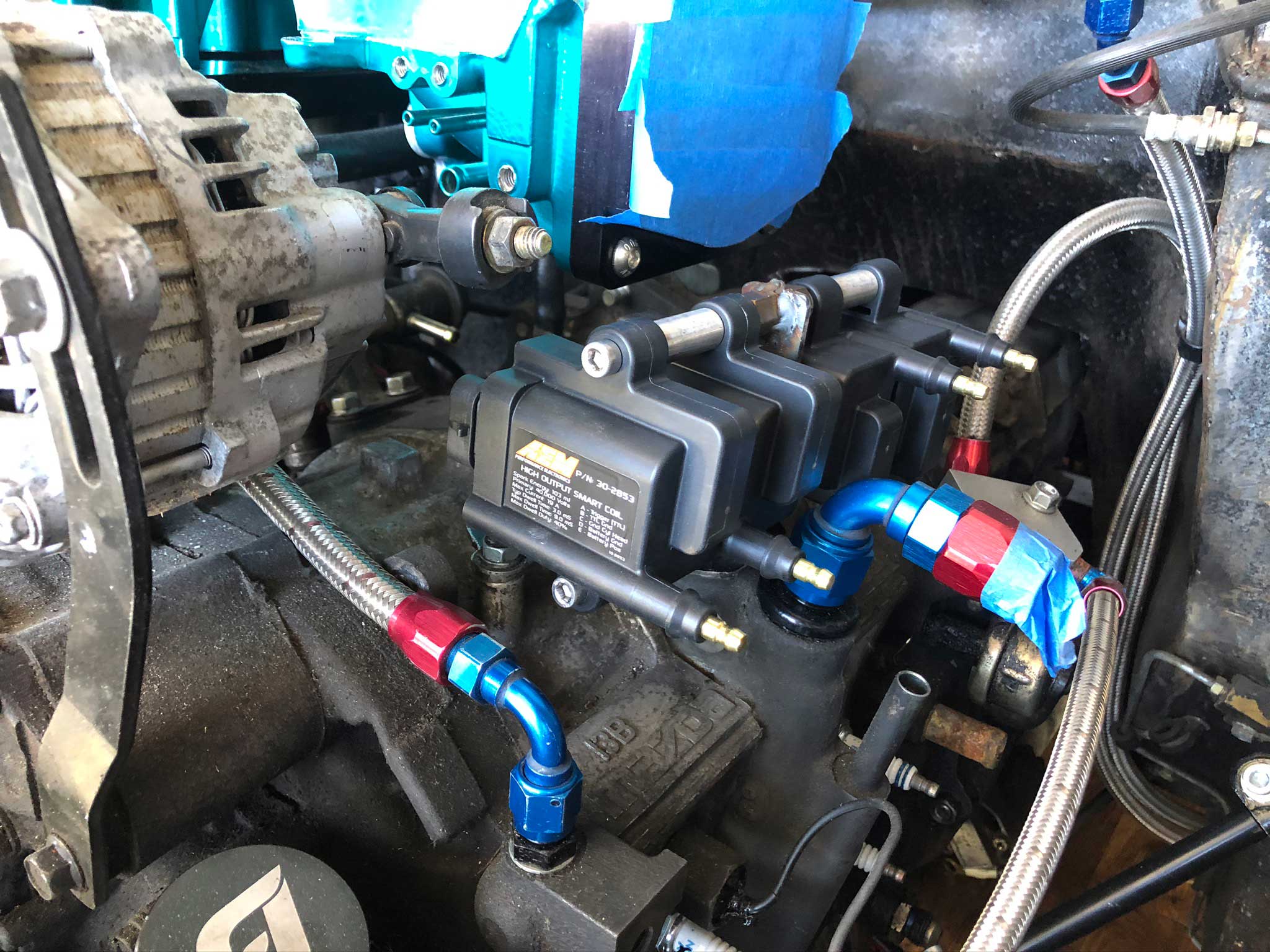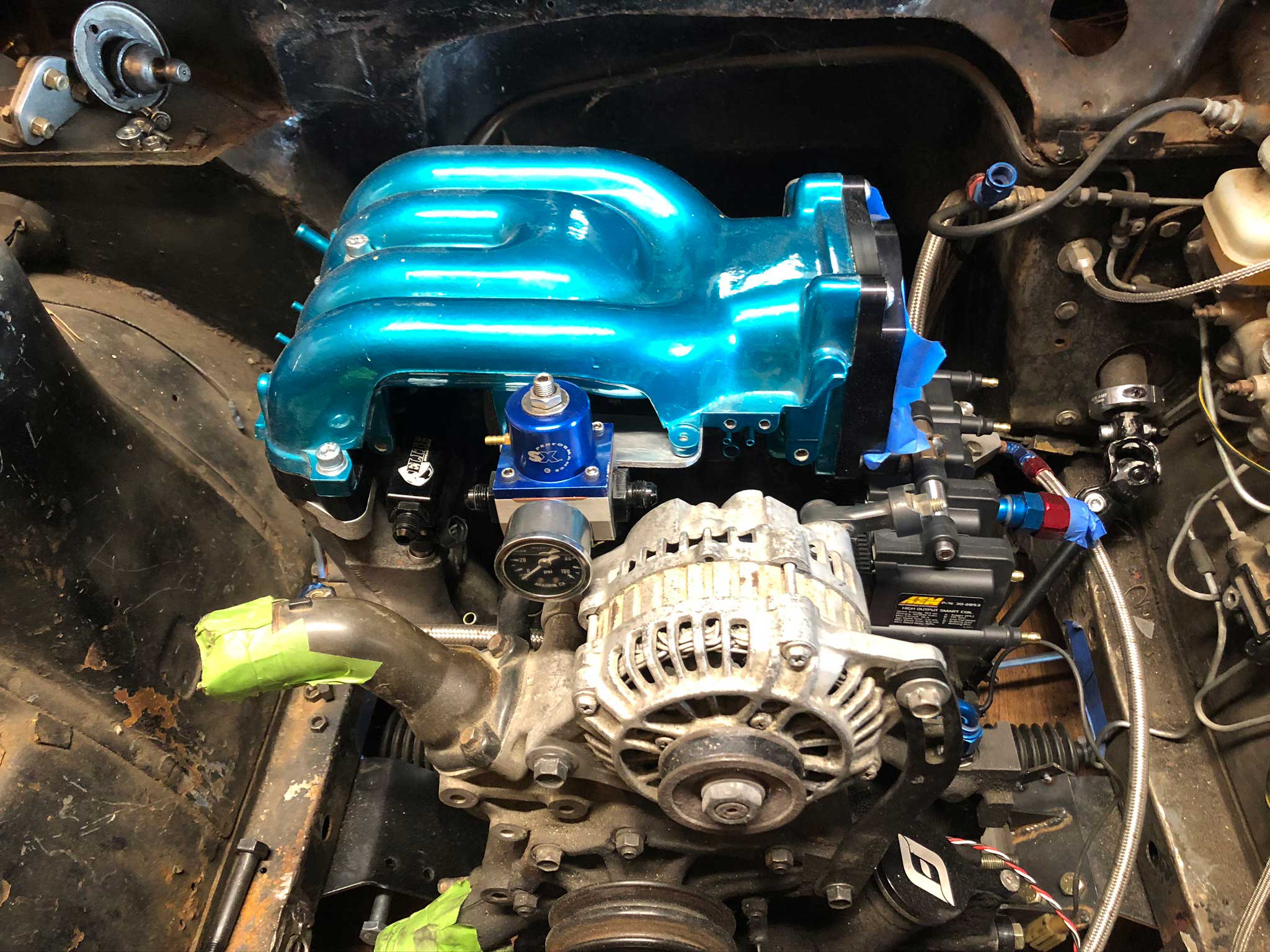 New Datsun flag and parts piling up faster than I can install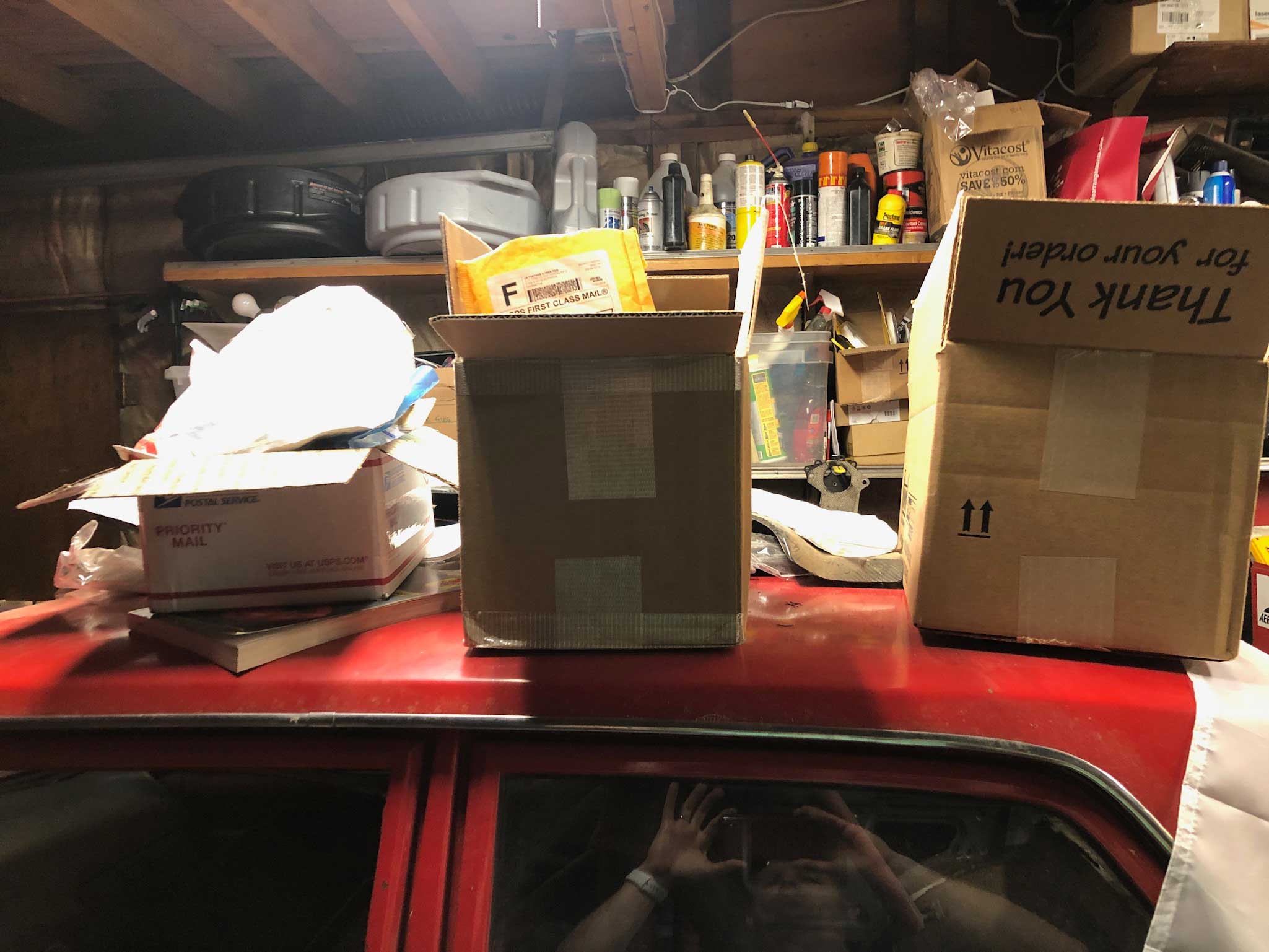 Twin scroll turbo manifold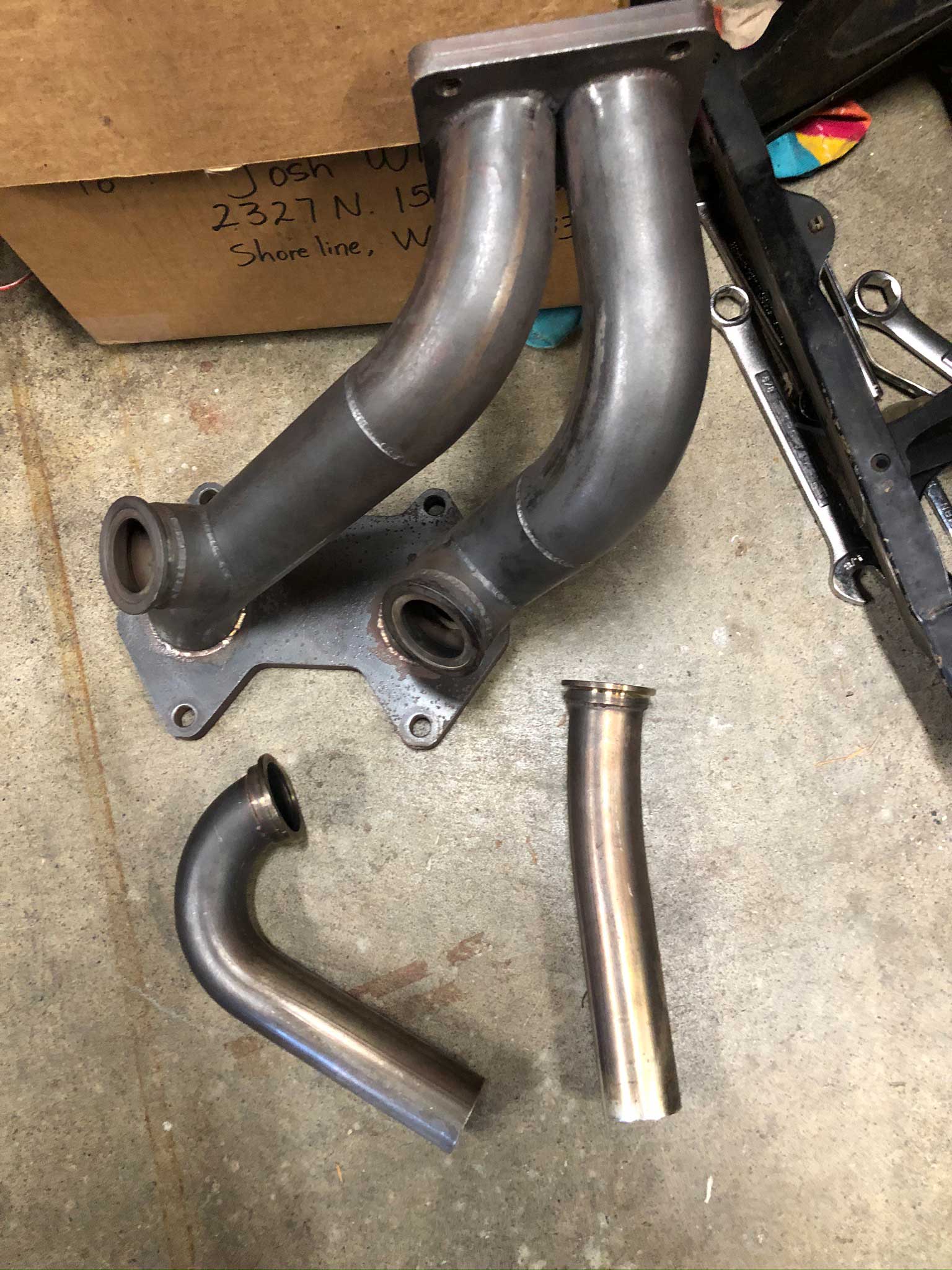 Ripping out the wiring getting prepped for the Tilton pedal box and the Haltech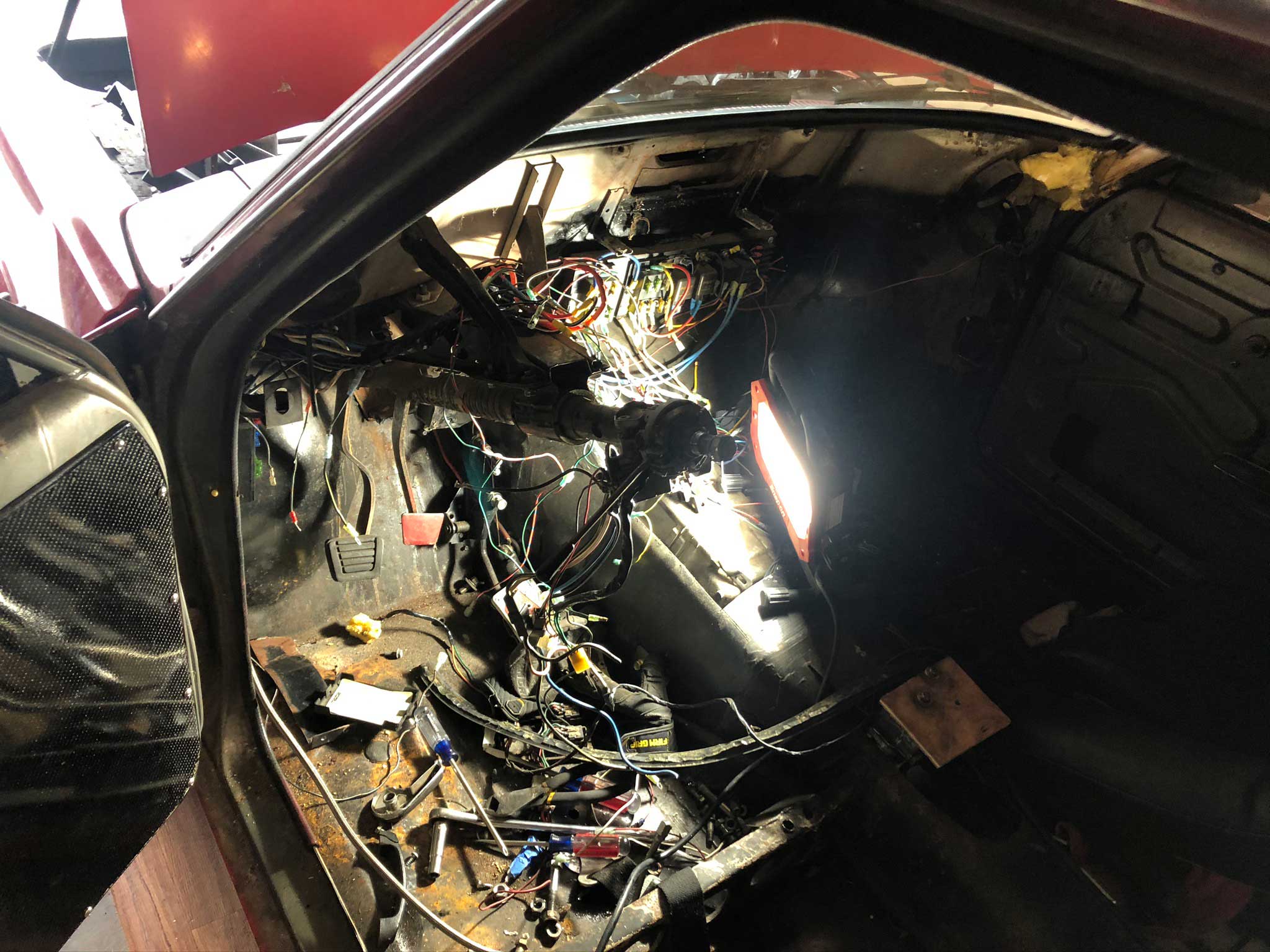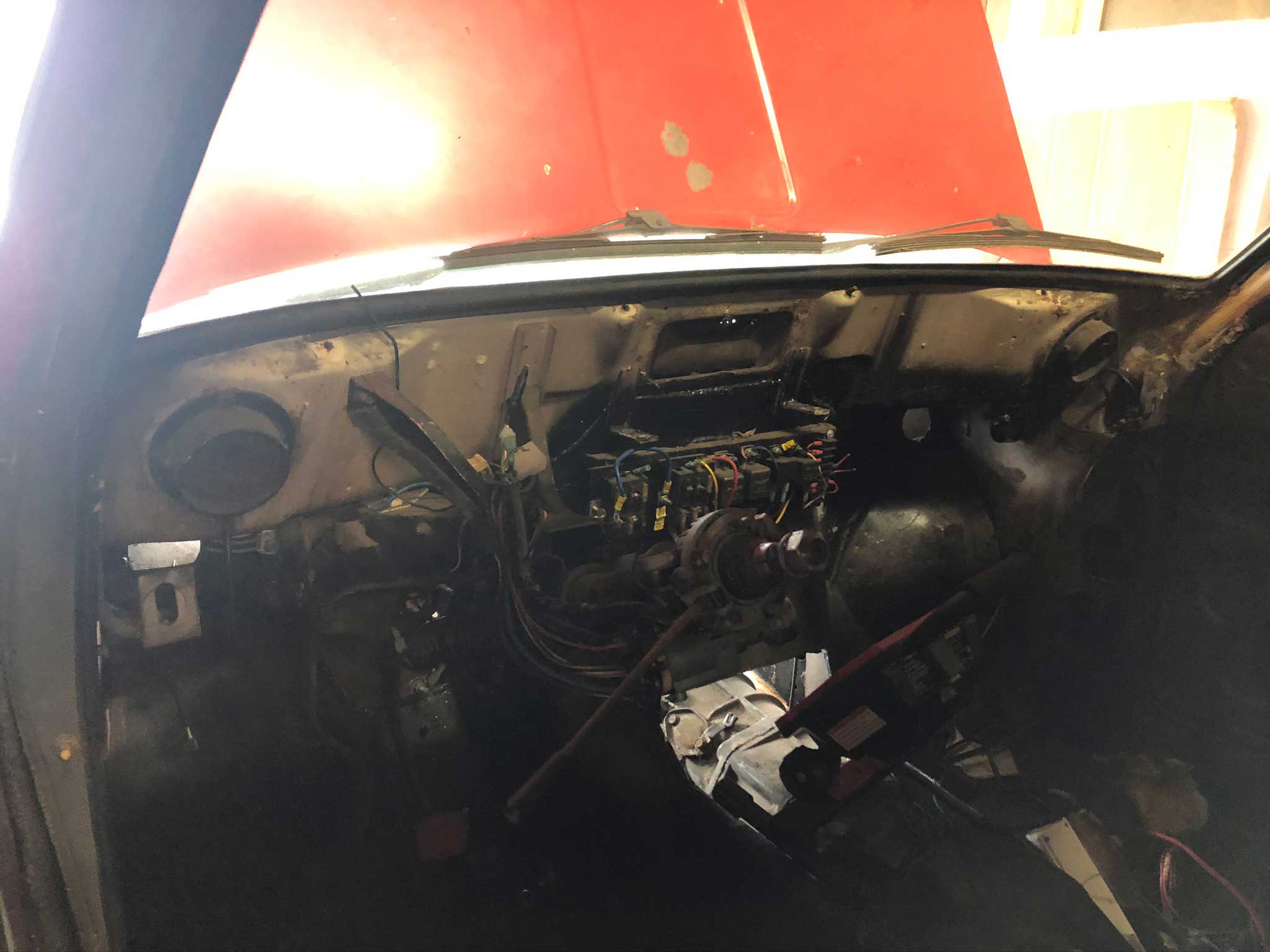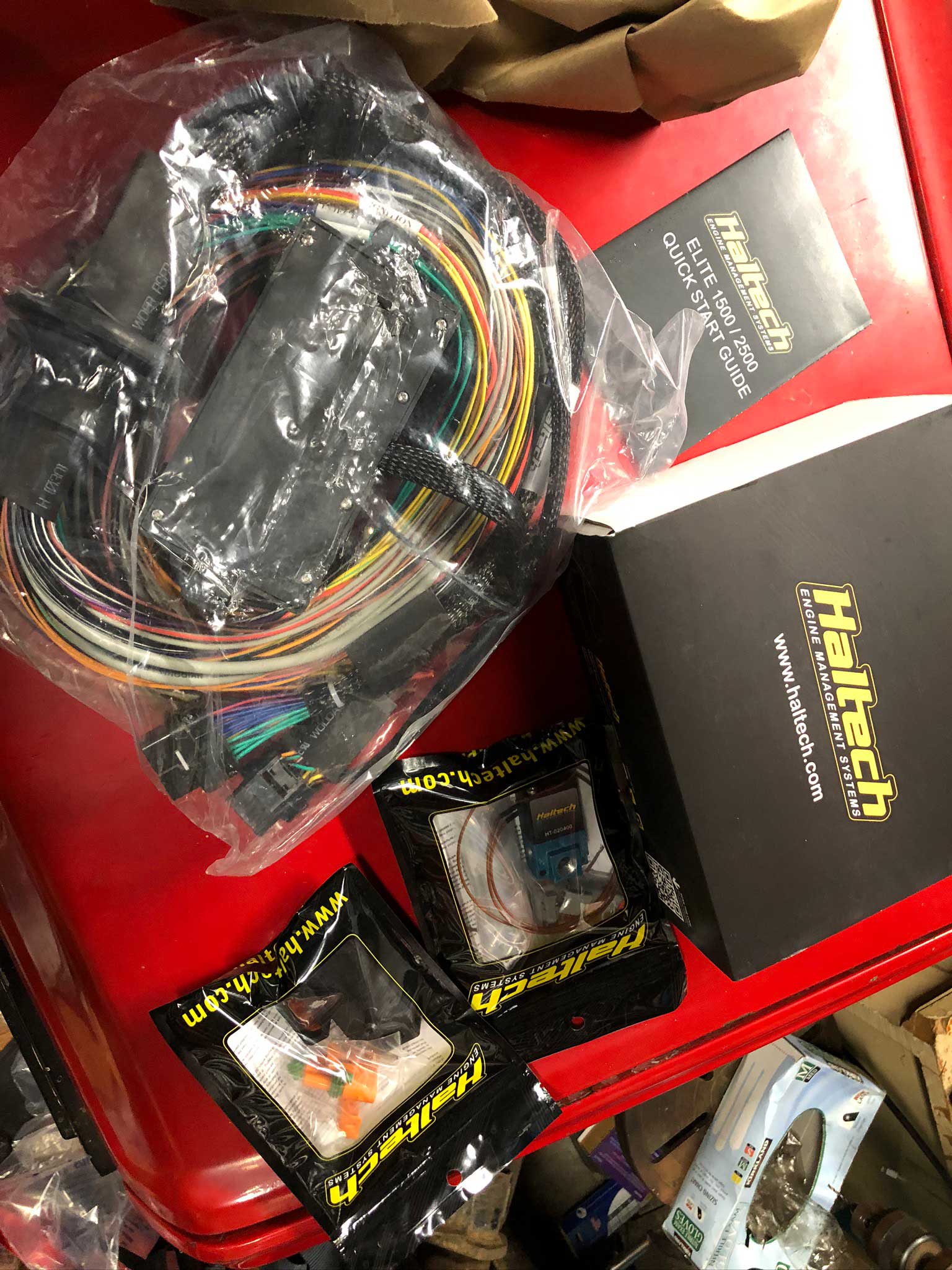 The turbo is in the house. Spoiler it doesnt fit like everything else (but I knew that which is why I went for the tubular manifold instead of the cast version)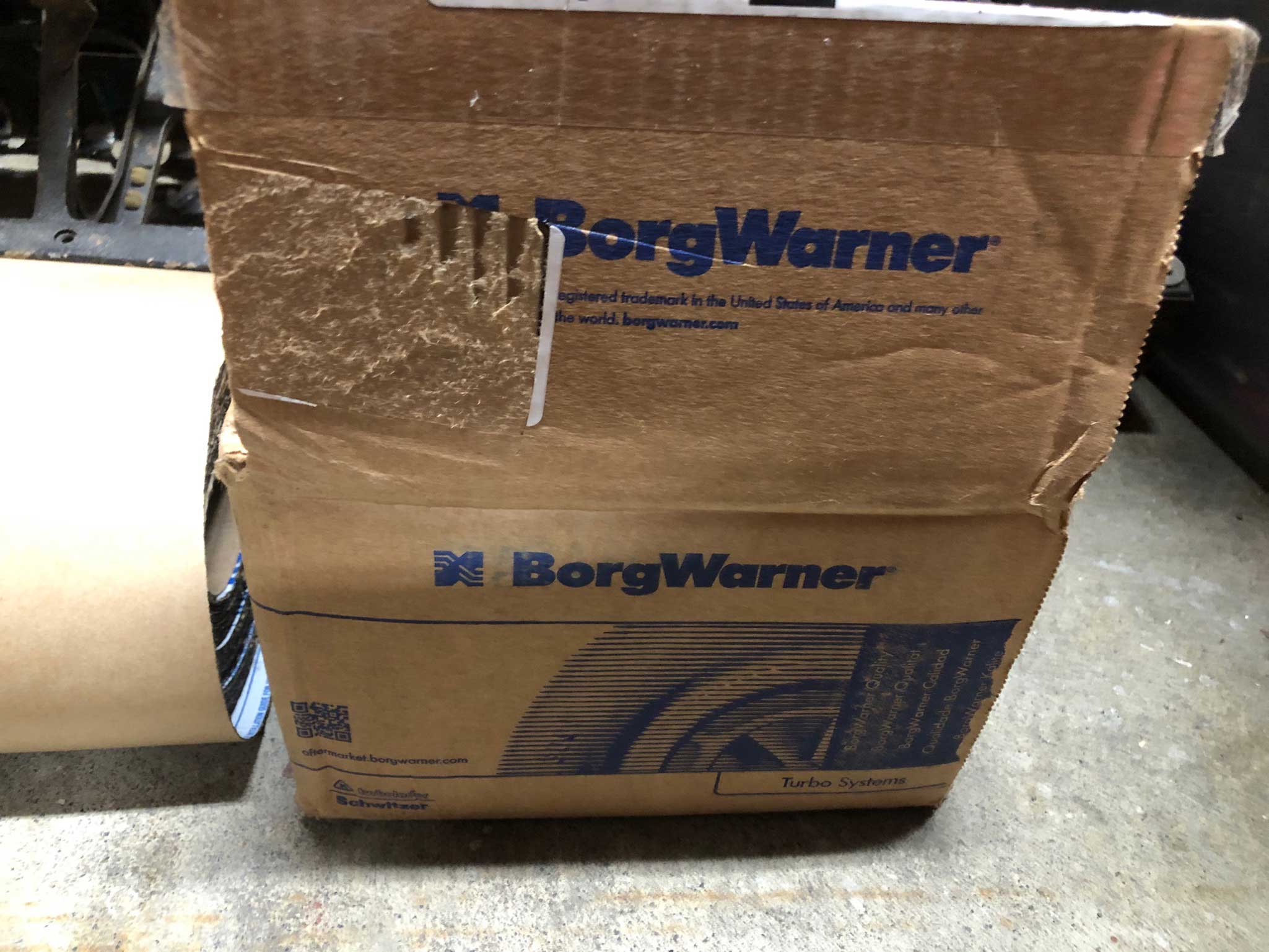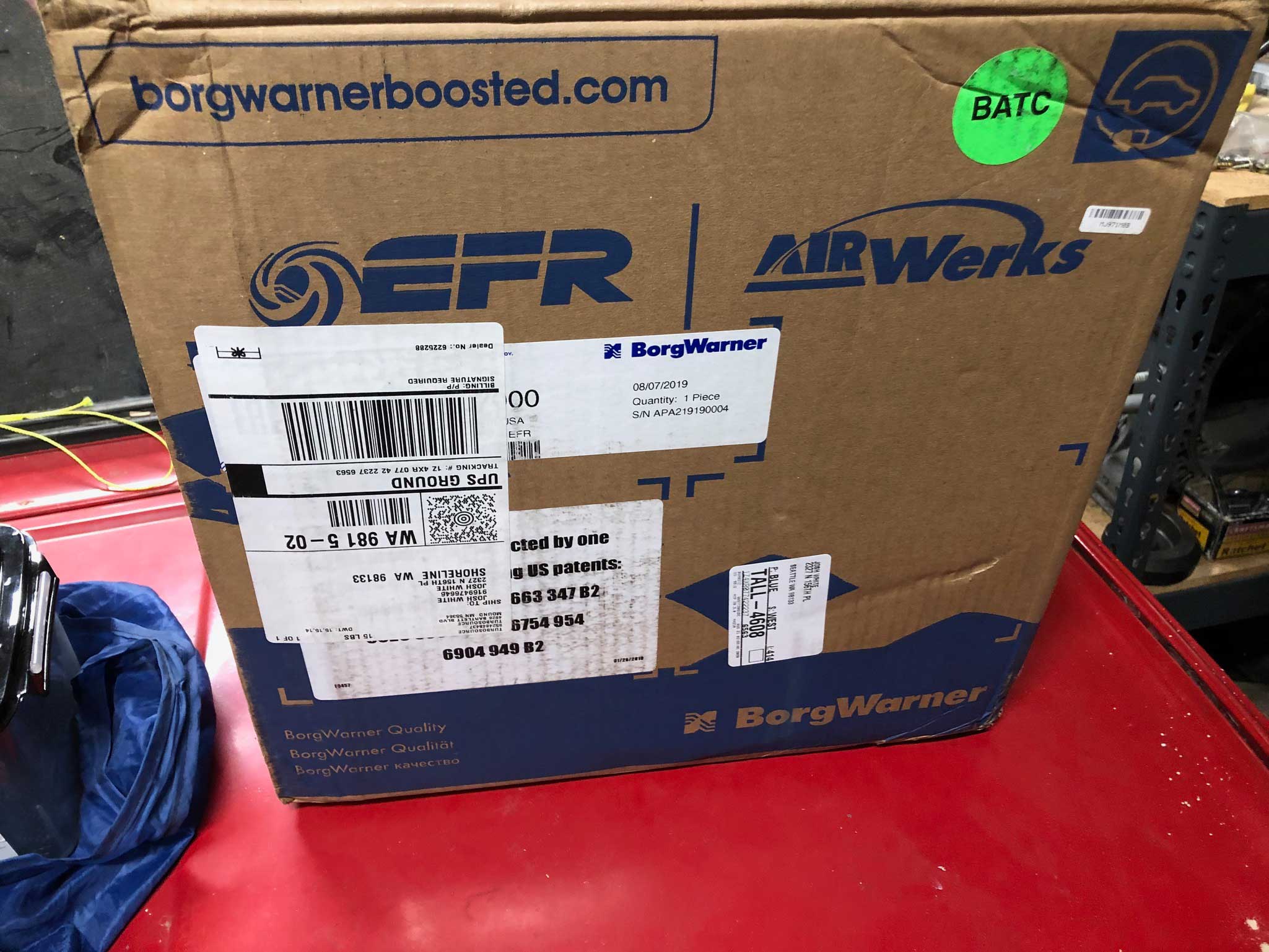 90mm GM drive by wire throttle boy for the big turbo.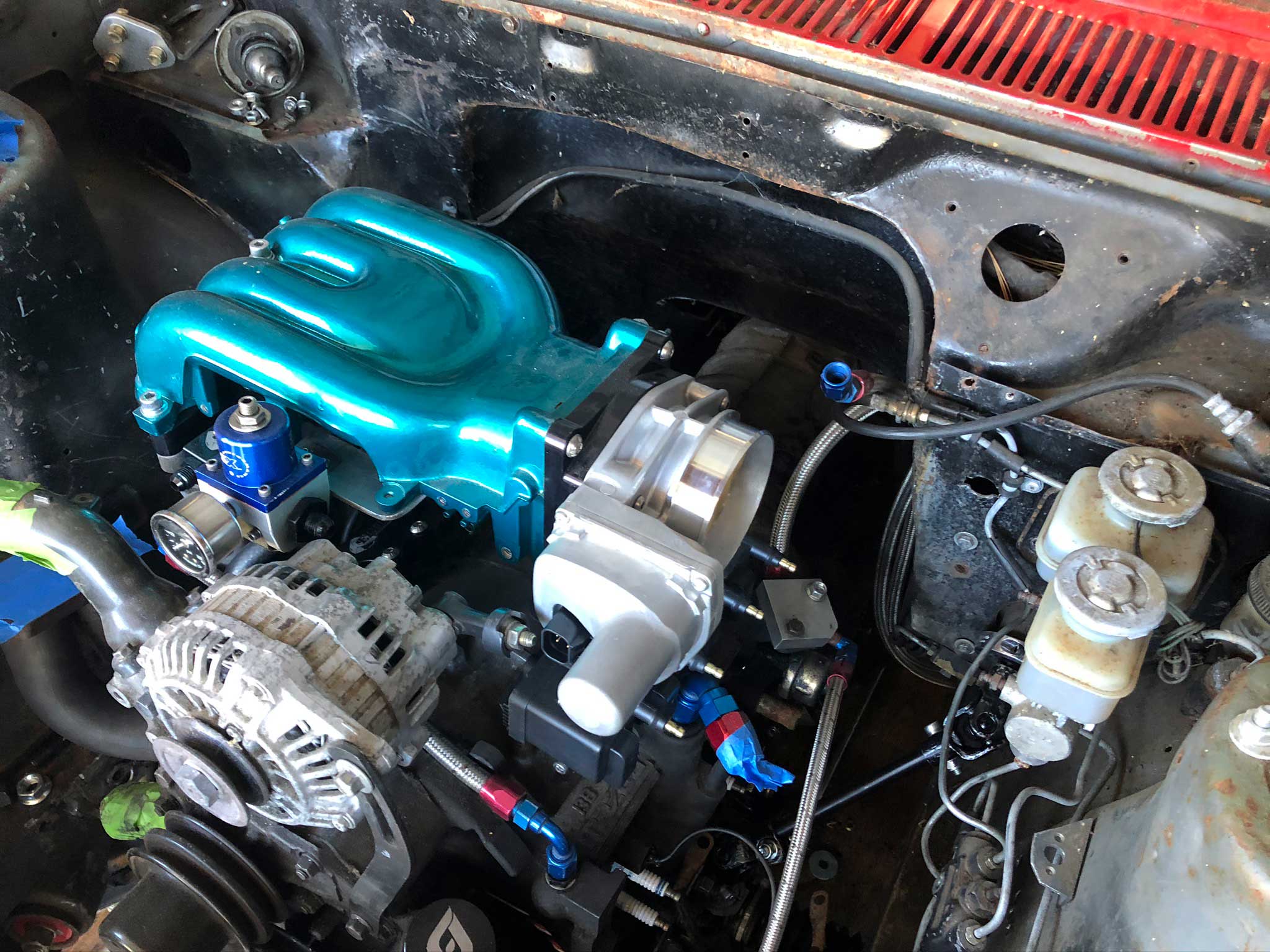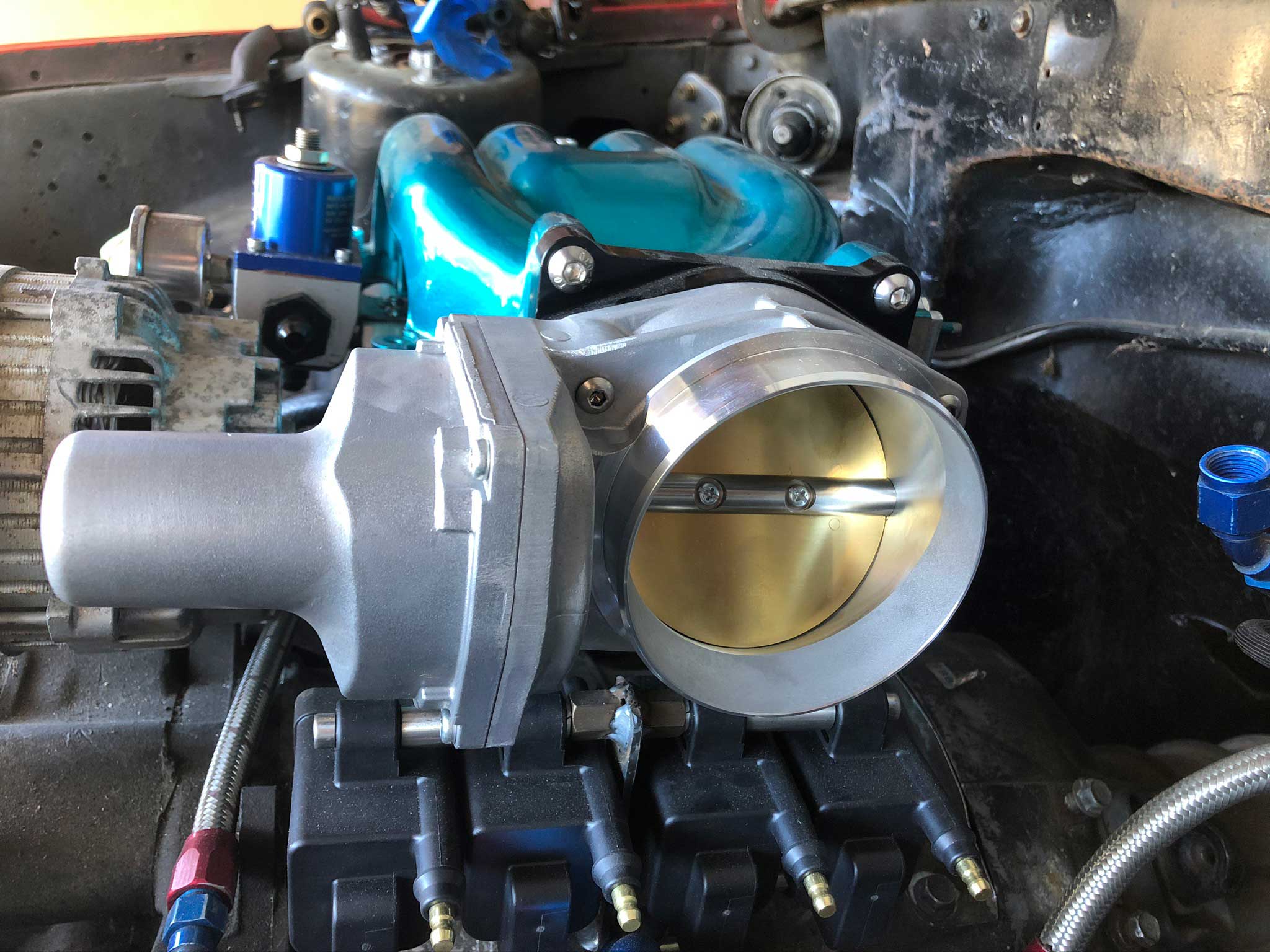 Fuel pump install to keep up with all that air and big injectors. It's all e85 compatible.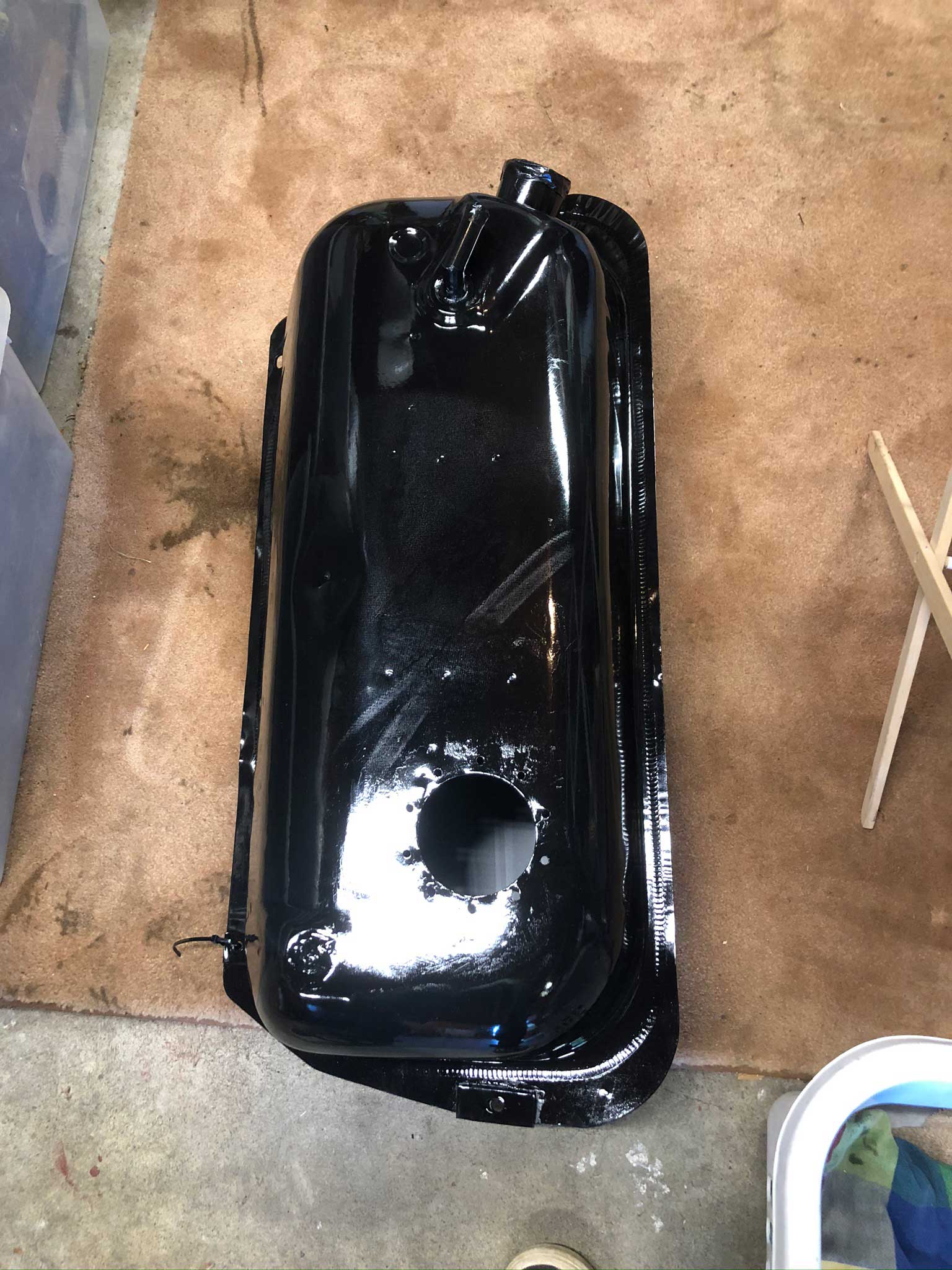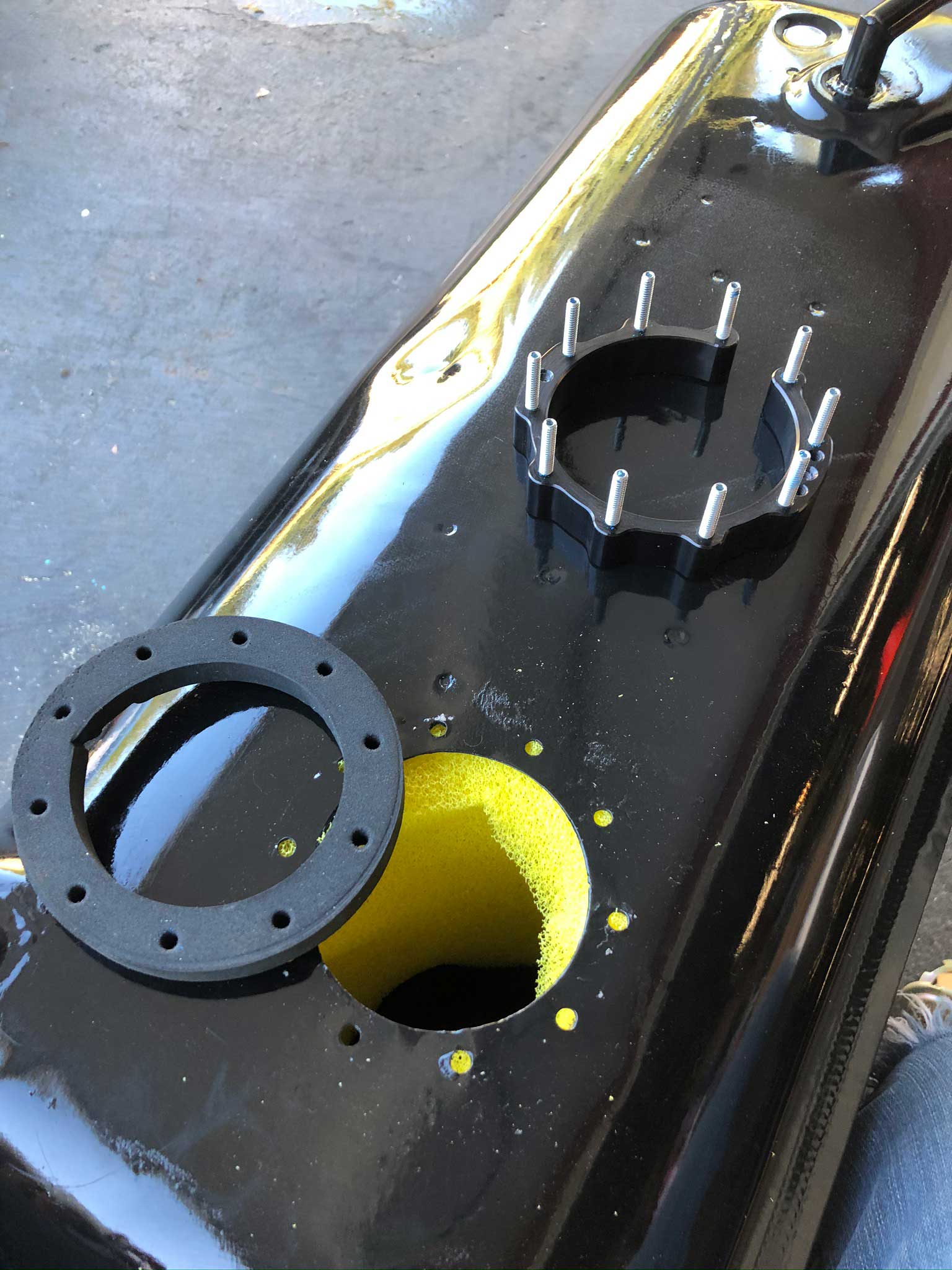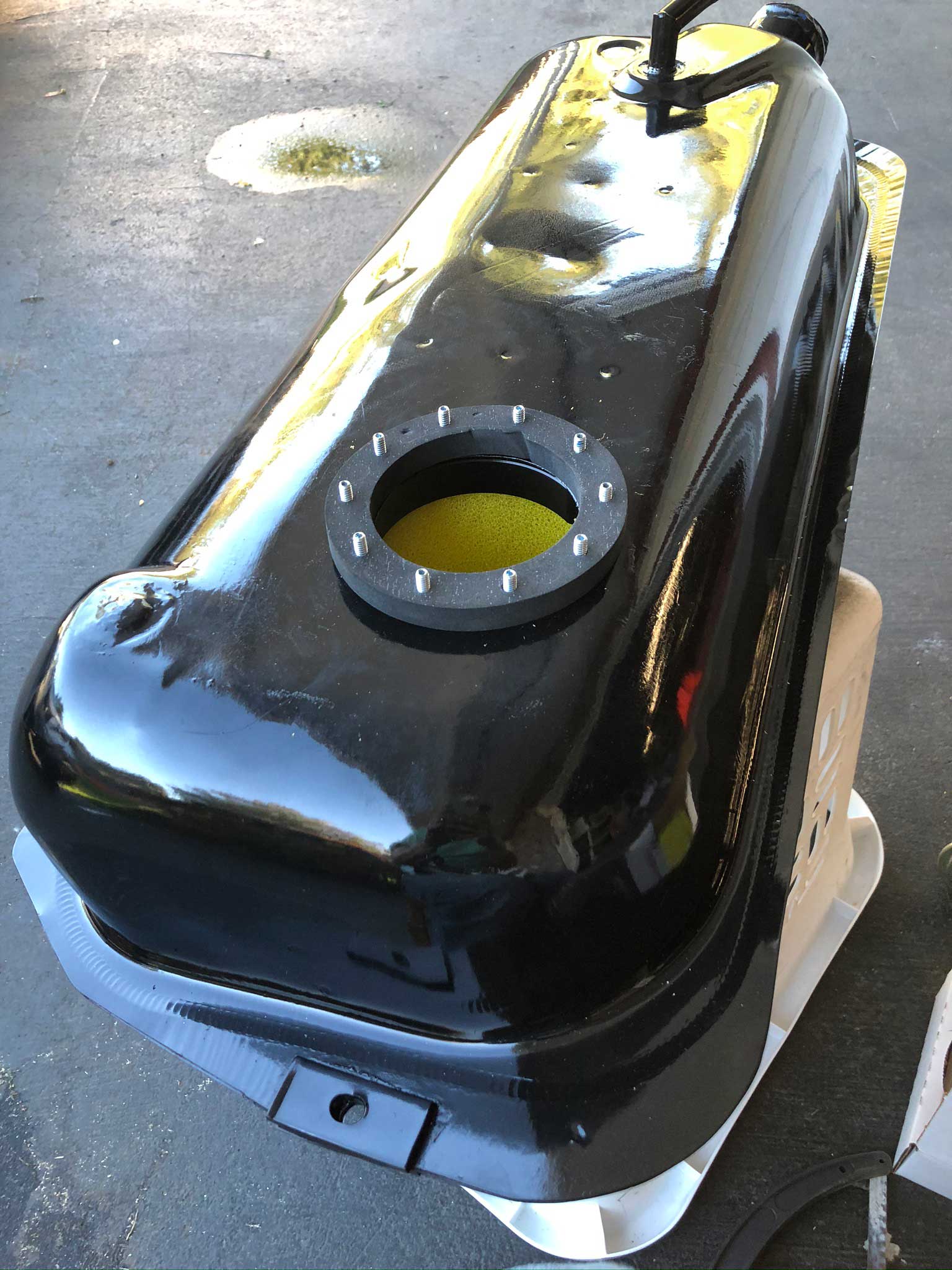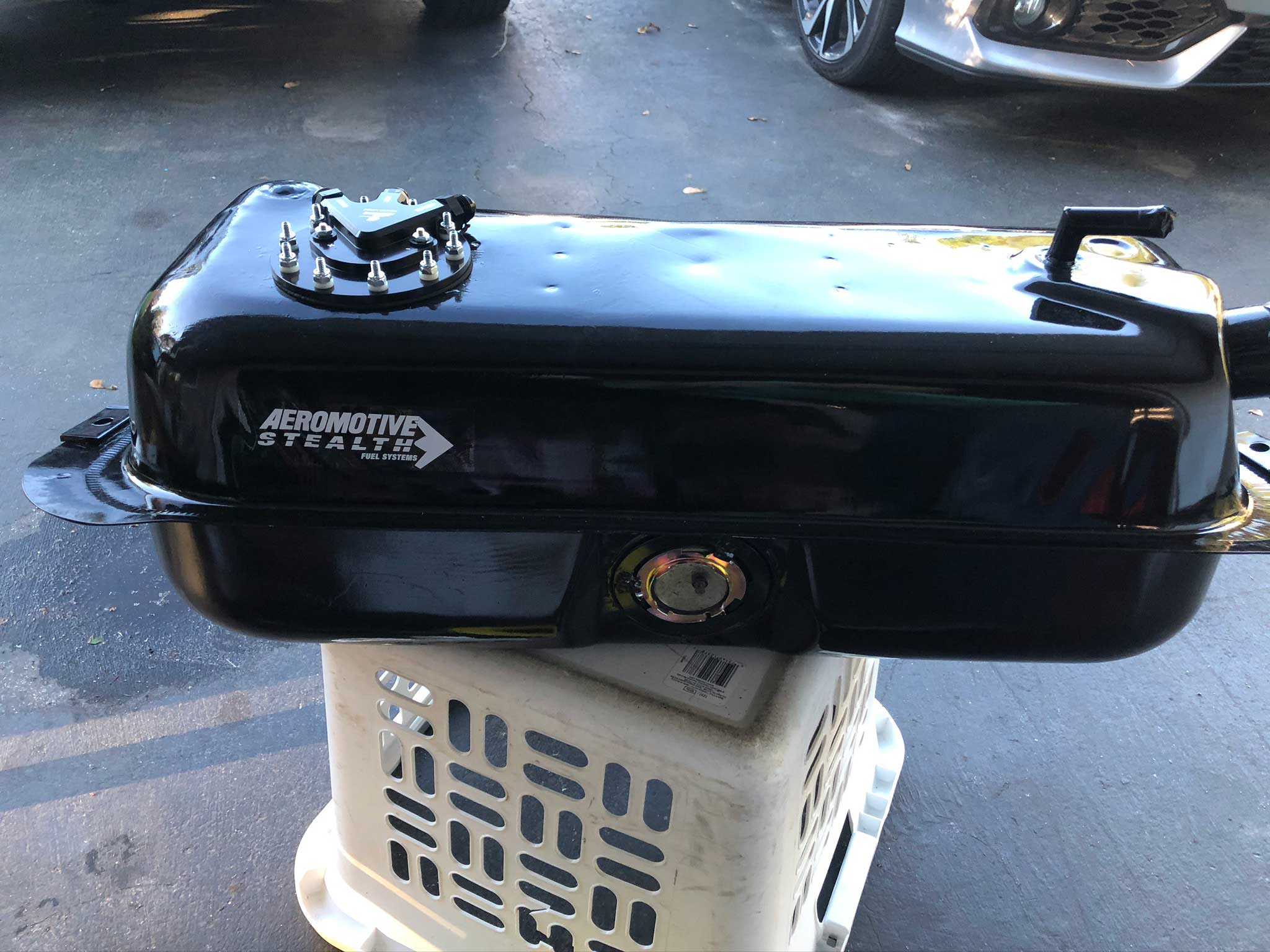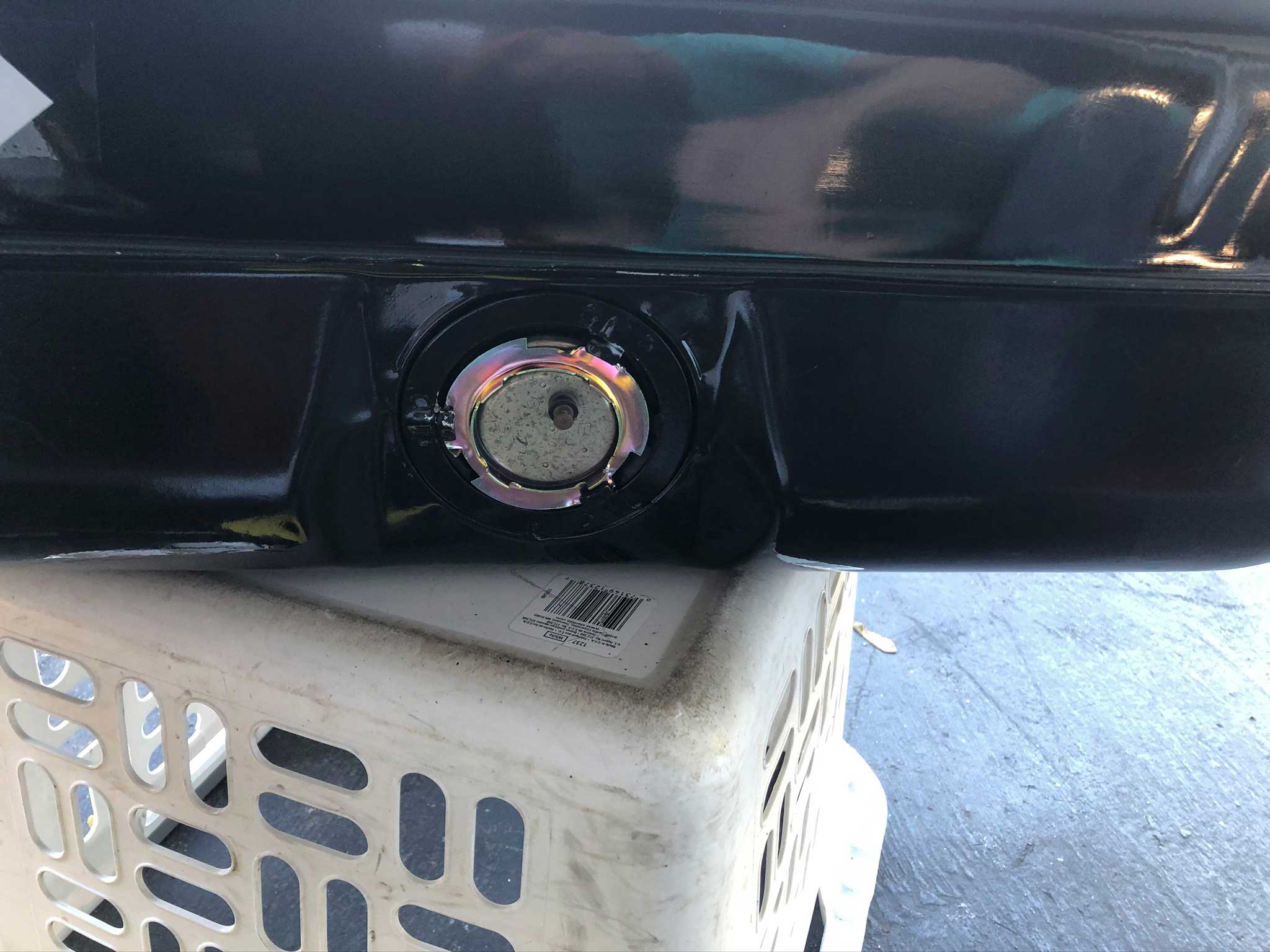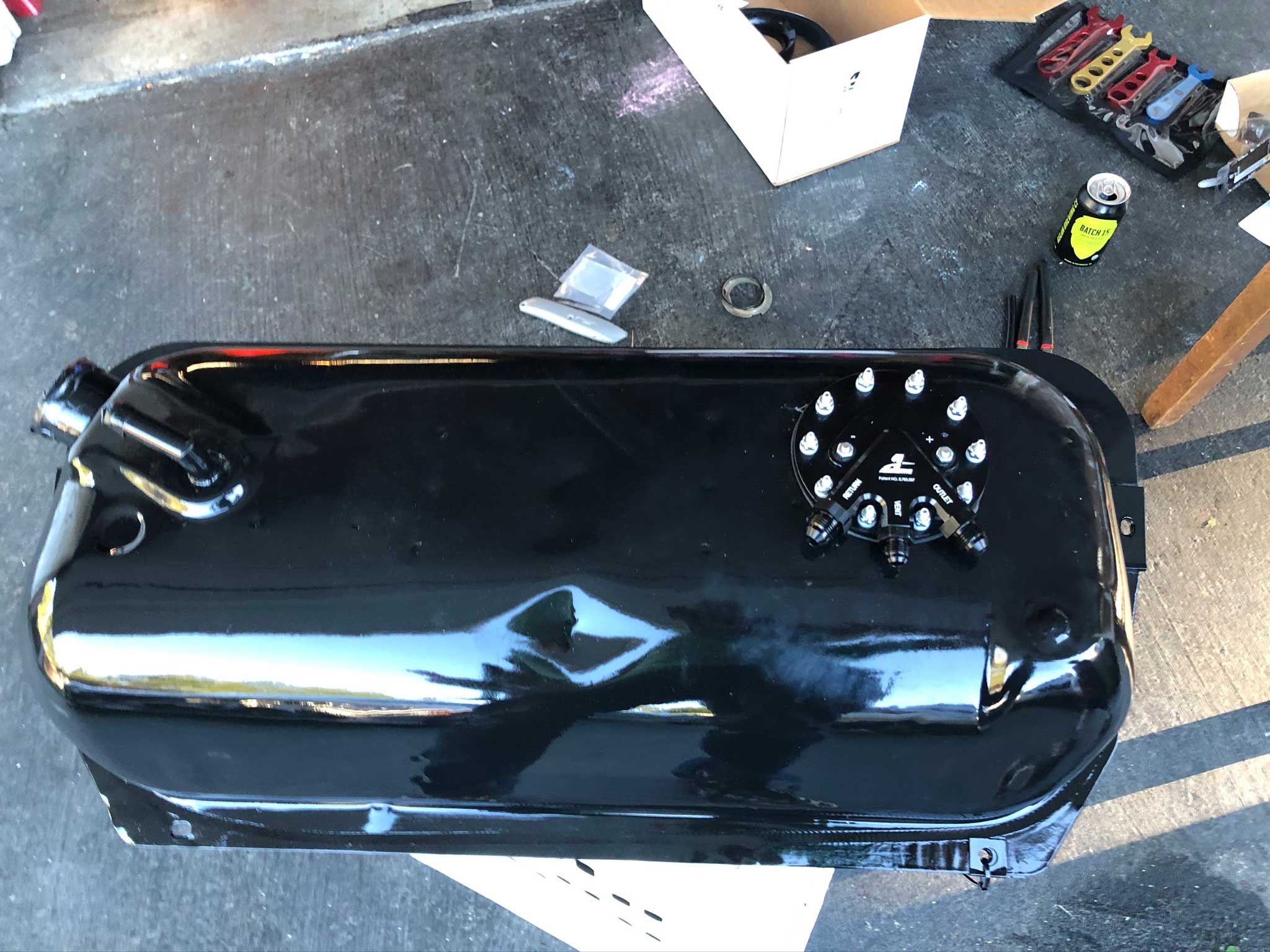 And because the turbo hit the water inlet, the installation of the electric water pump and side mount alternator. And a turbo oil pressure regulator.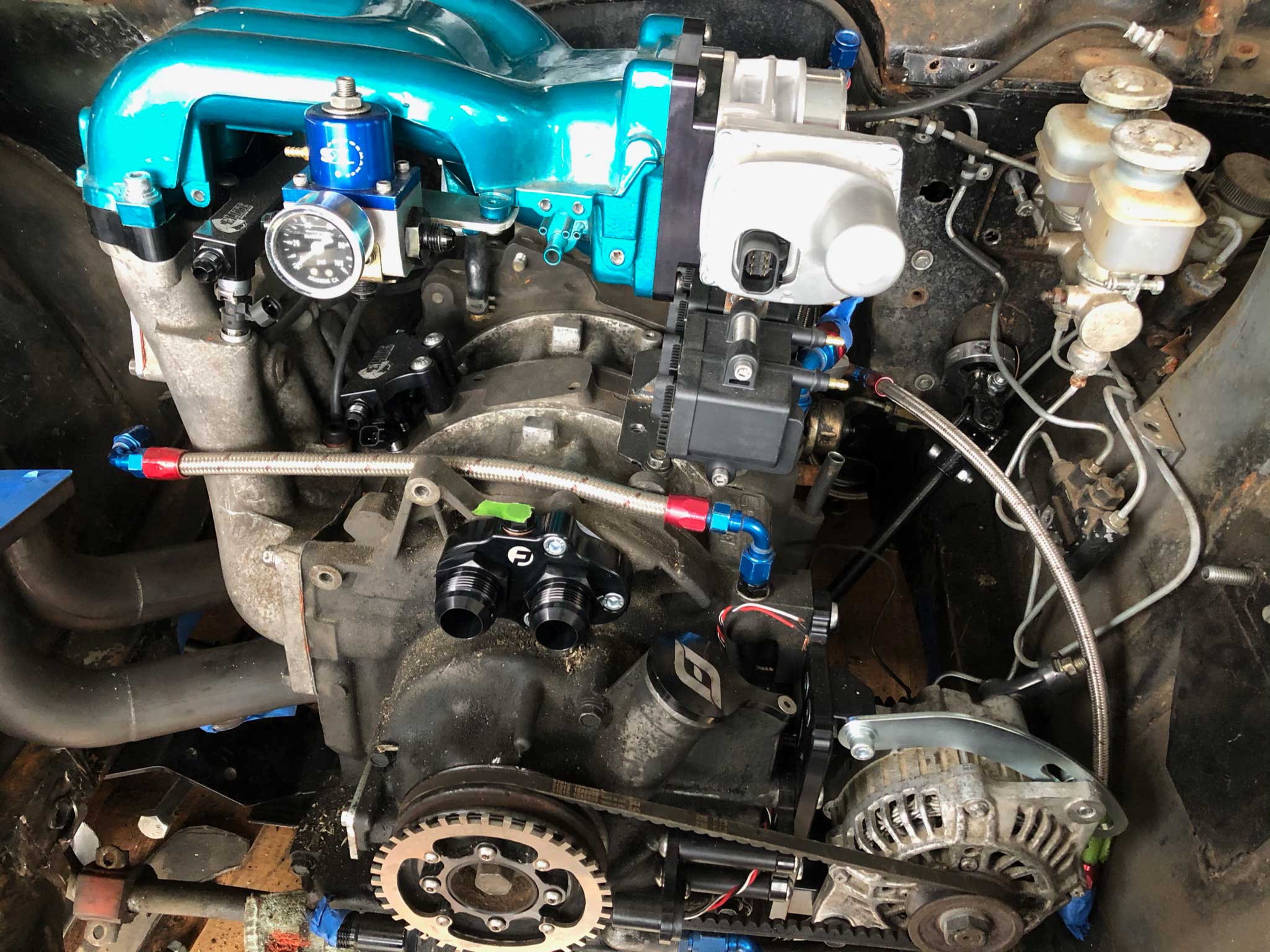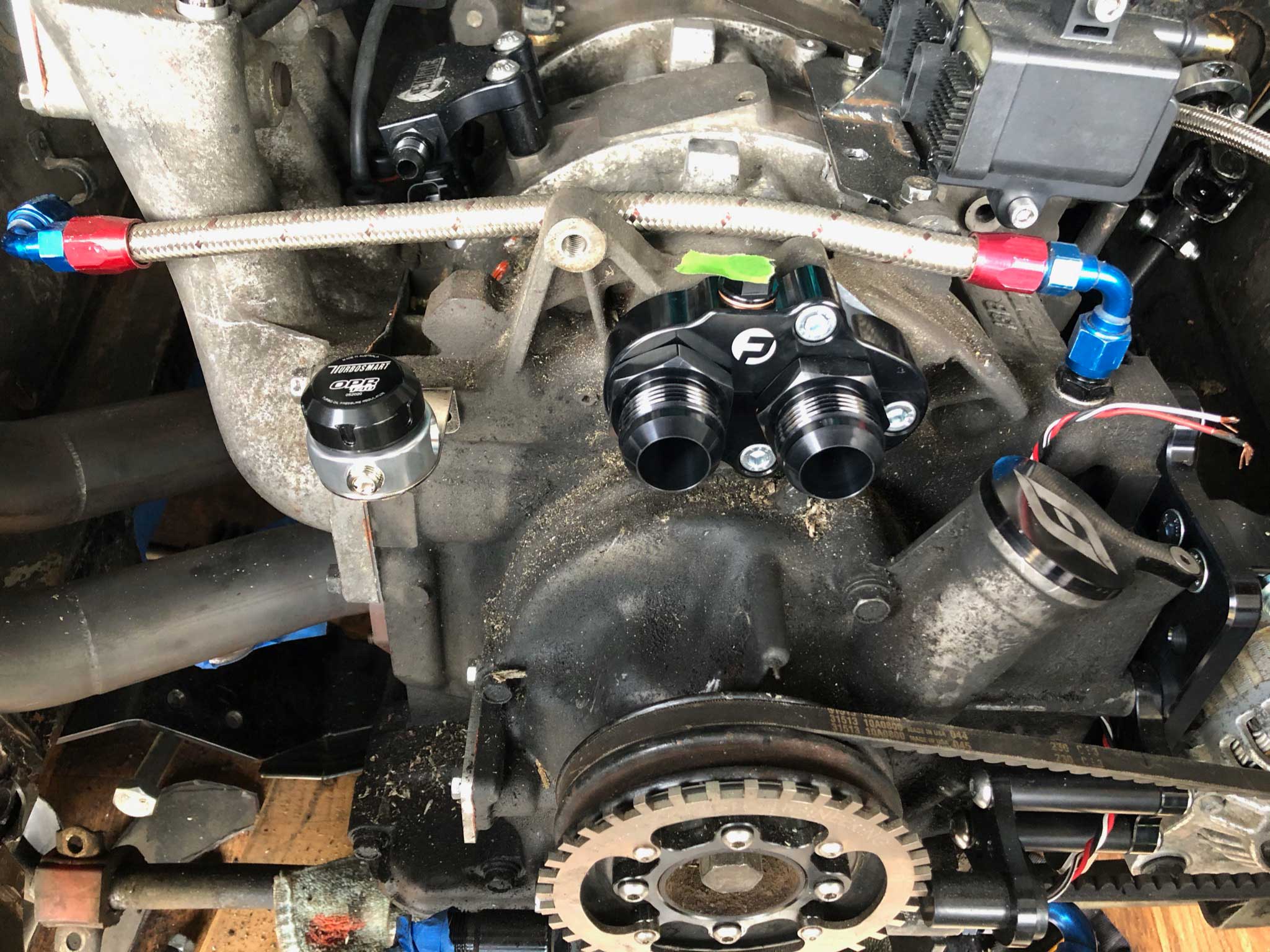 Thats where the project is now (time lapse from the last year), hopefully this weekend I can start on the mounting the pedal box.