This thread started out with the late 70's early 80's vintage photos, but with Carls input later on in the thread injecting some very early 510 footage of BRE in the Mexican Baja 1000 in a 68 Datsun 510, well I had to start at the beginning with photos of Reinhard Klein's books Rally and later Rally Cars both mixed in chronological order (as best I could).
Enjoy Datsuns on the world stage …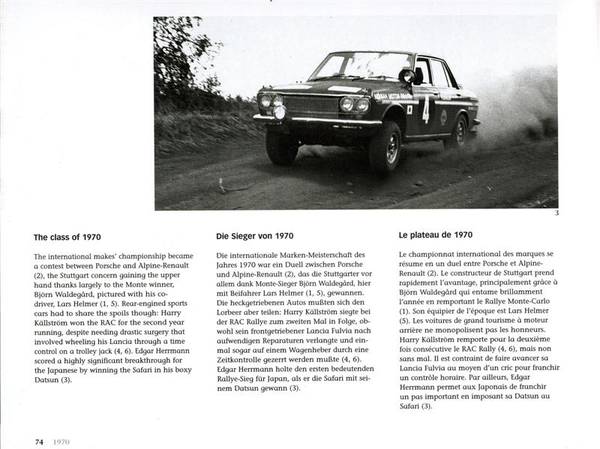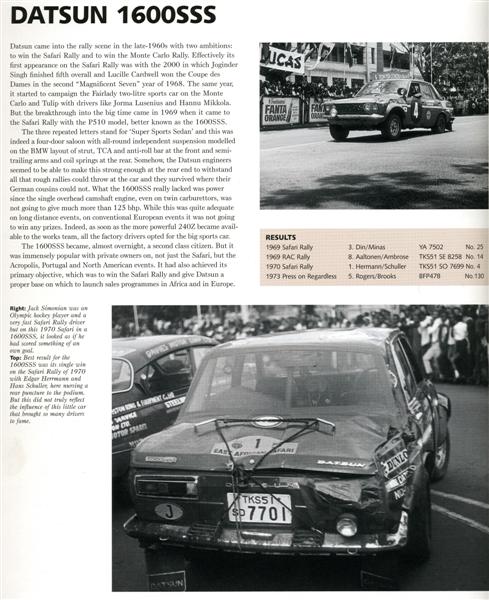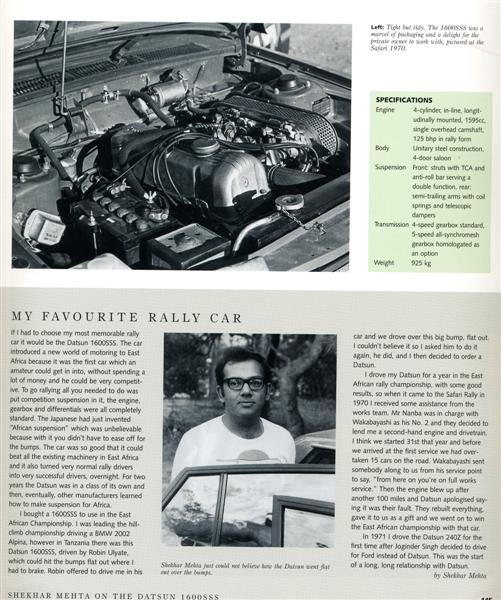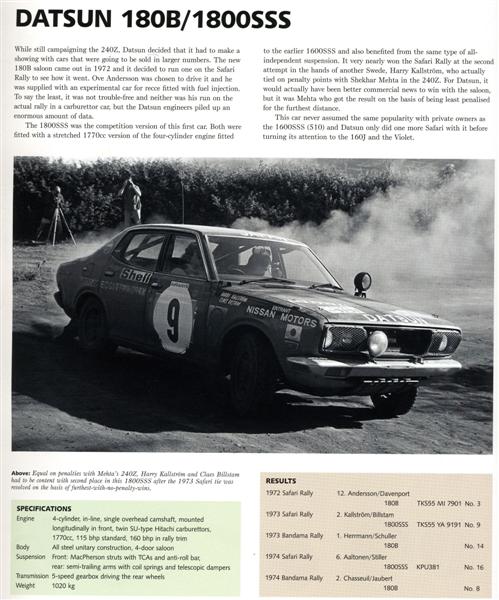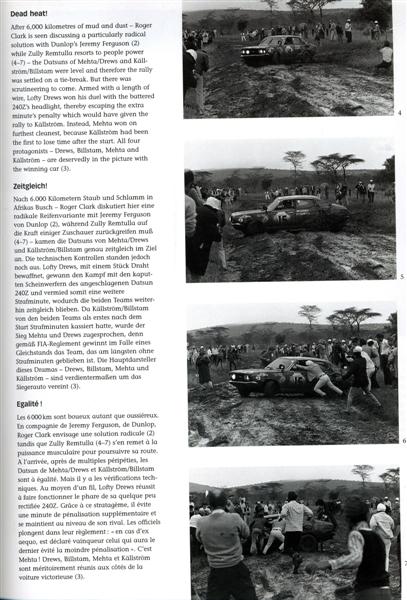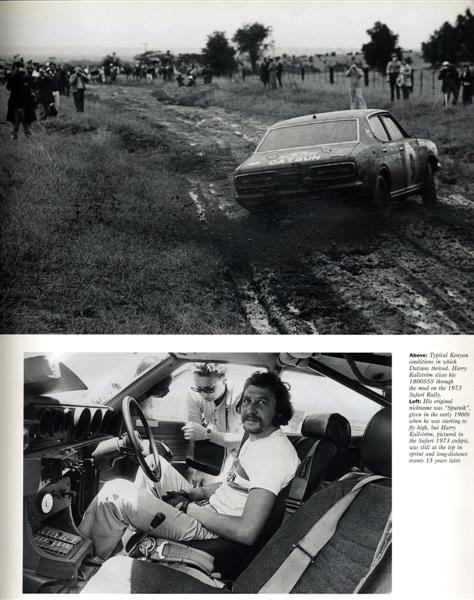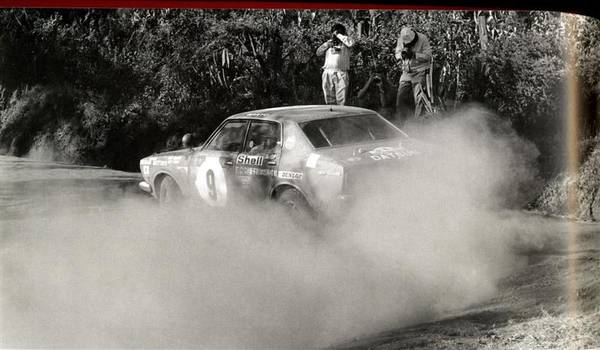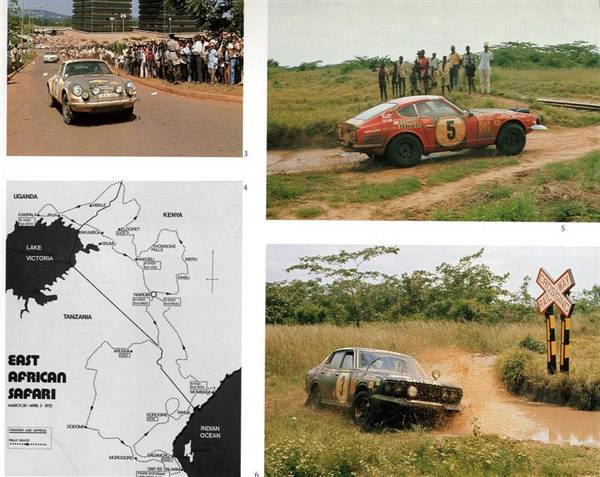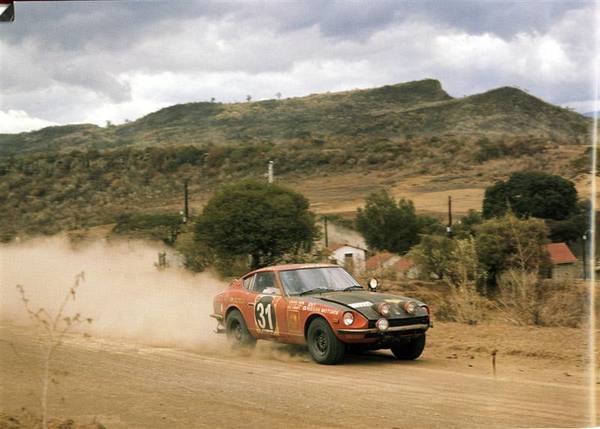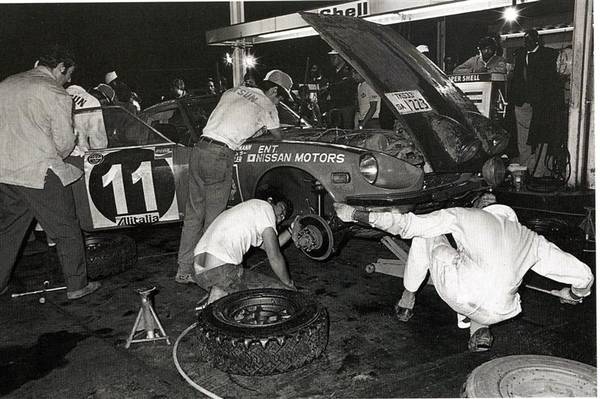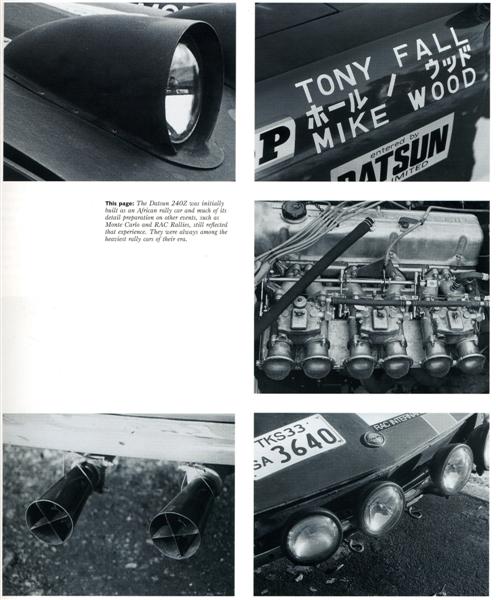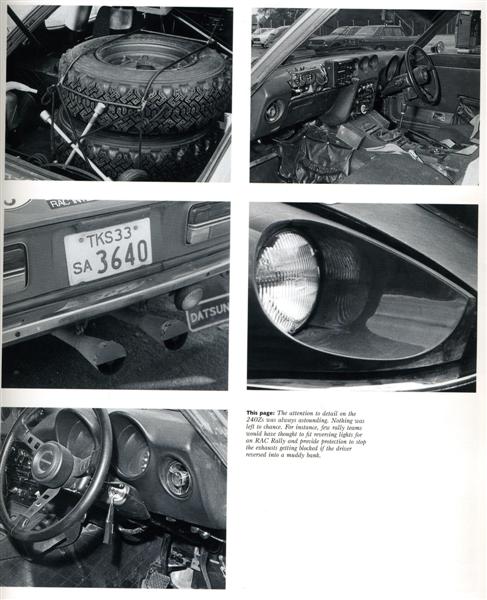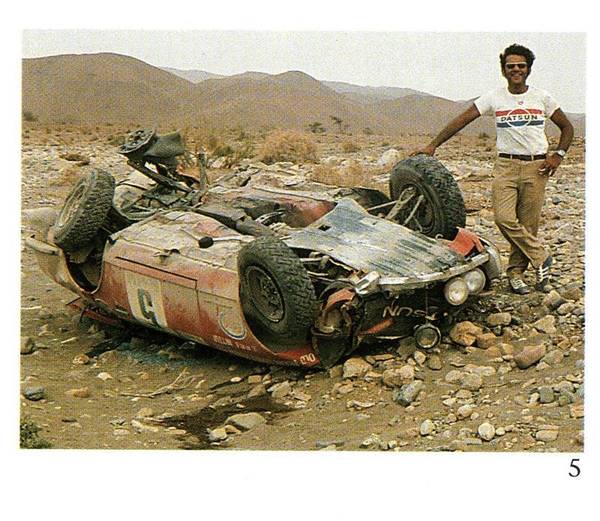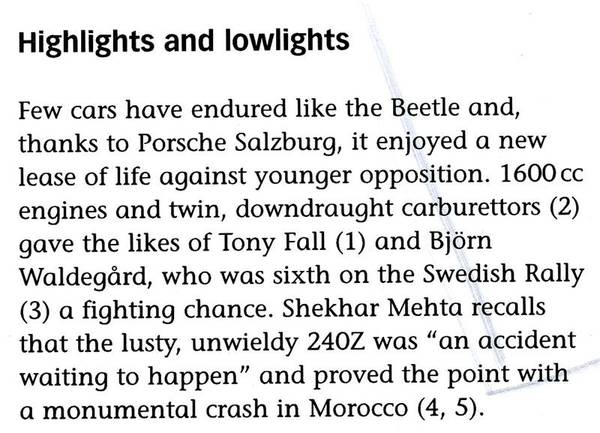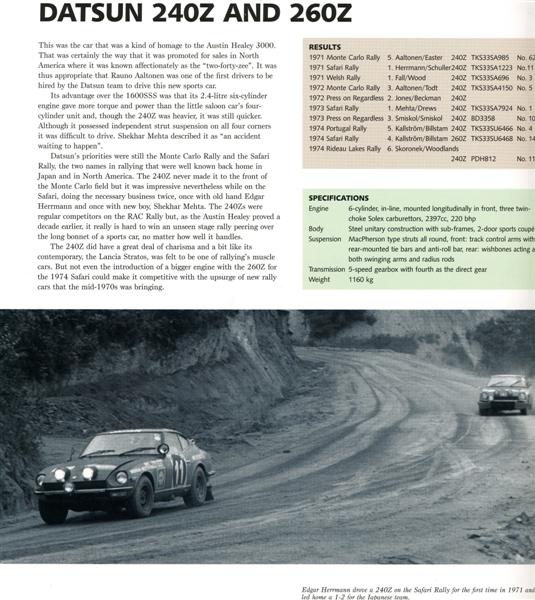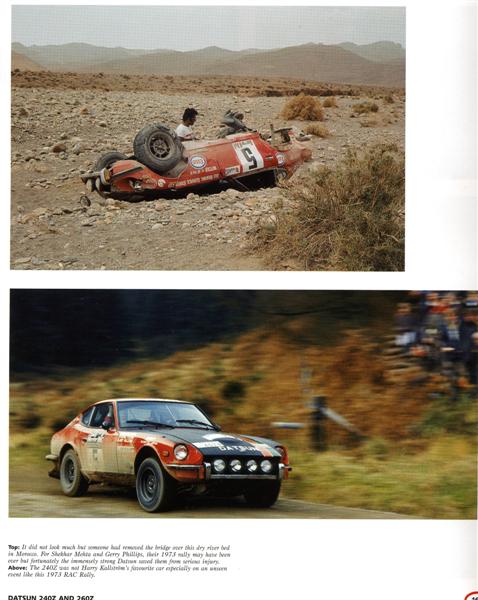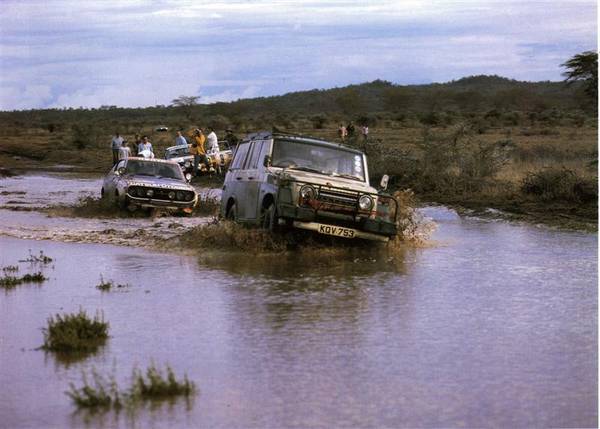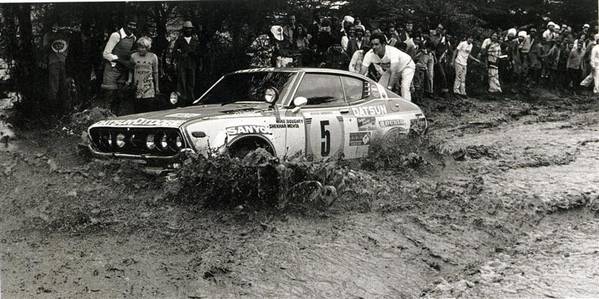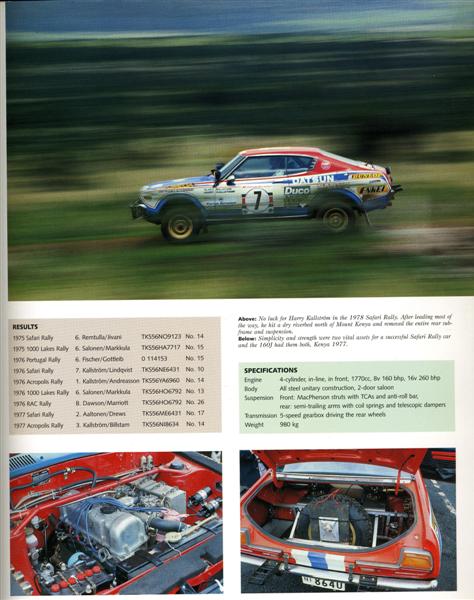 This 710 is likely my favorite photo of any Datsun in these two books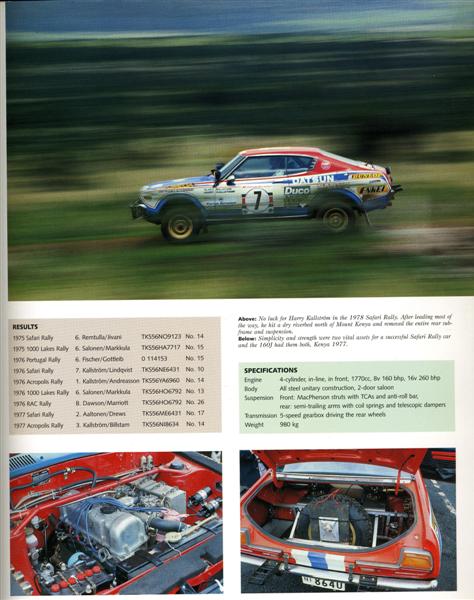 I was about to invade another thread with these photos, but realized that this should be documented on it's own.
Most people don't seem to realize that Datsun did have a spot on the world stage in the early 80's, notably gaining recognition for its long distance runners. Shekhar Mehta proving this with 4 Safari wins in a rows with the Violet with various co-drivers including his wife!
So this…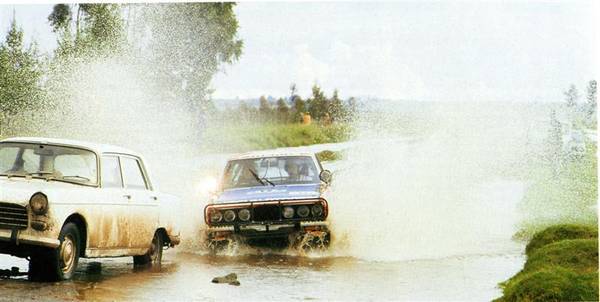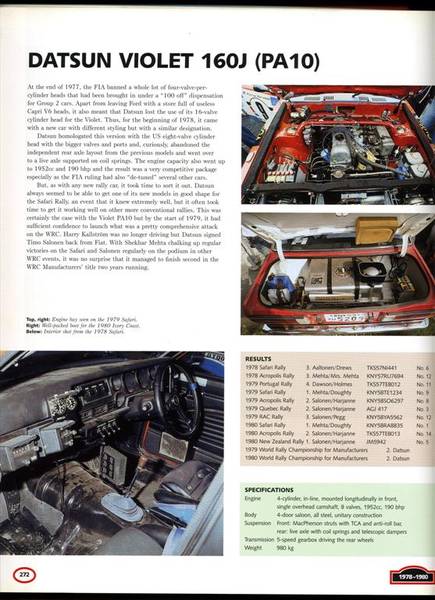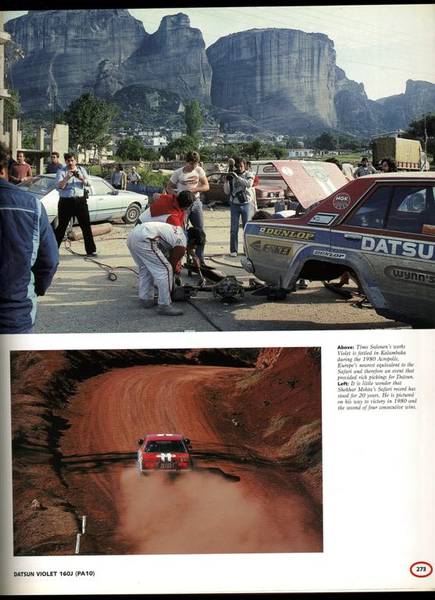 …evolved into this…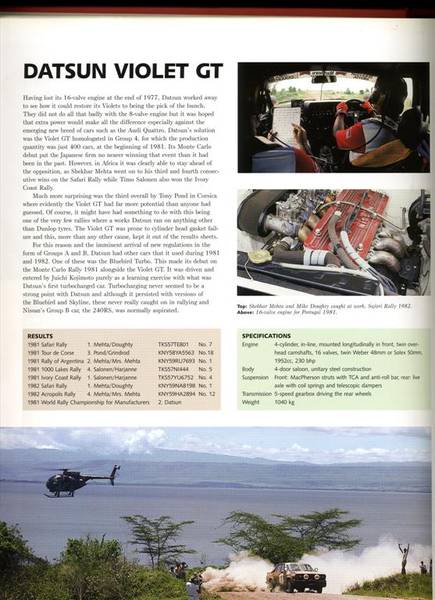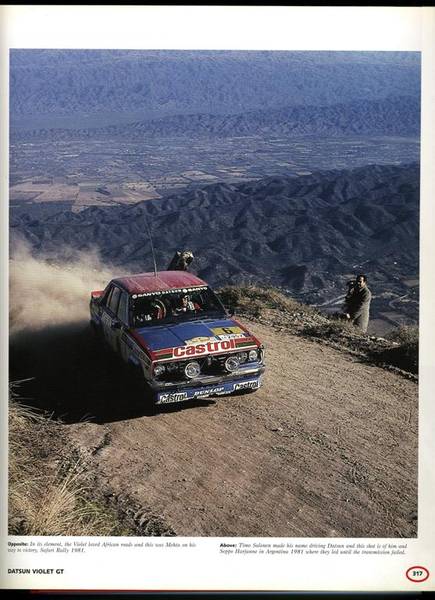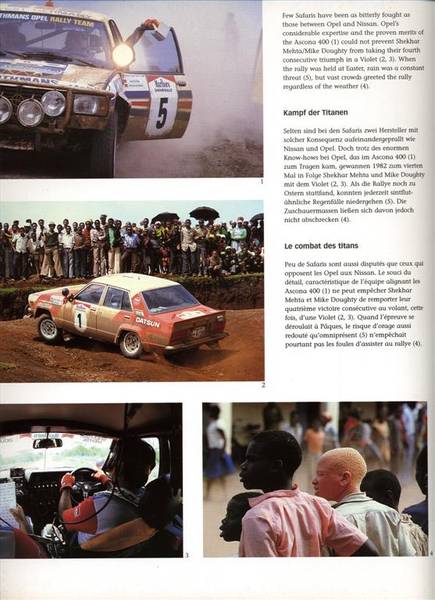 …inspiring this…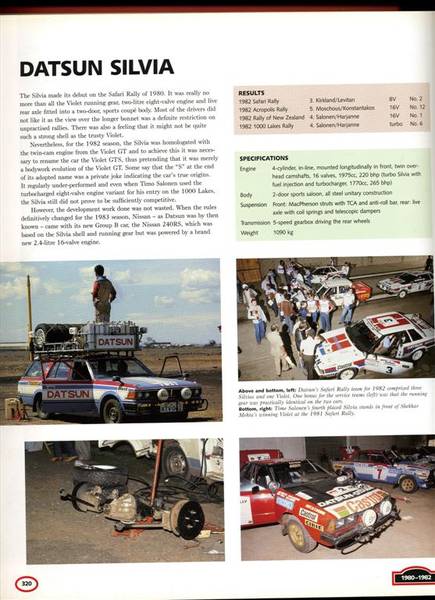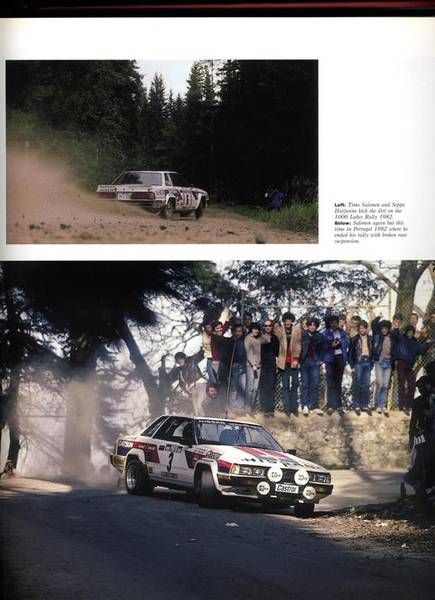 …which morphed into this. As quick at the 240RS was, it still couldn't hold much against the competition once Group B got going. It was nearing the end of an era for Nissan.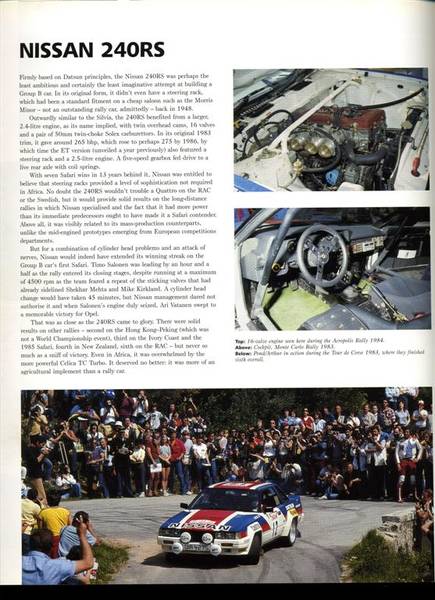 And the end of an era; These were the last RWD Datsun's to grace Africa or Europe, the end of an era for both RWD and Datsun.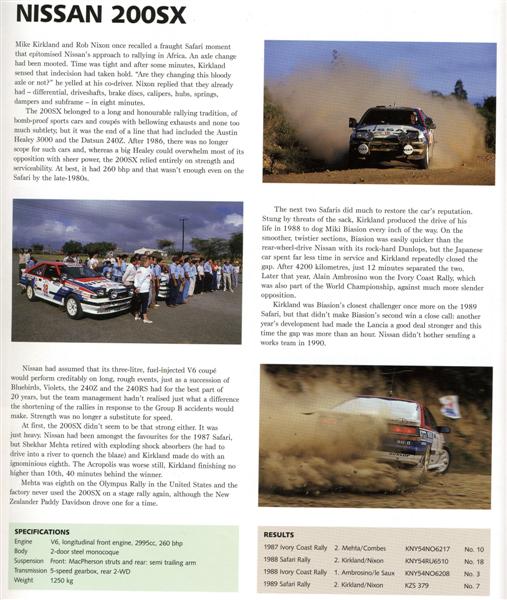 Photo credits goes to Reinhard Klein in his books Rally Cars, and Rally. Although his photos of Datsun's were not always favorable, we are indebted to his for taking and publishing these photos just the same – thanks Reinhard.
Byron